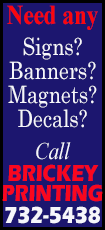 Following a familiar script Tuesday night — a less-than-perfect first half, a dominant third quarter and solid defense throughout — the Pacers defeated the Heat 90-84.

The Pacers (19-3) were behind at halftime for the 12th time this season, and they rallied to win for a 10th time in those games. This one was bigger, though, as it was against their nemesis.

"It means a lot," Pacers forward Paul George said. "For us to not get too down about the game and come in still focused to win a big game says a lot about how mature this group is and how focused we are."

Center Roy Hibbert scored 24 points, George produced 15 of his 17 points in the second half, and forward David West added 17 points and nine rebounds for the Pacers, who improved on the NBA's best record and remained the Eastern Conference's only unbeaten team at home (10-0).

The game was a rematch of last year's Eastern Conference finals, which the Heat won in seven games. The Pacers chose not to make too big a deal about the win, in part because of a rematch in Miami on Dec. 18, and in part because they expect to win these games now.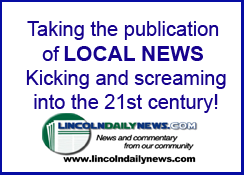 "We act like we've been there before," Hibbert said. "That's the biggest thing. We're not going to be running around chest-bumping and stuff like that. We have the best record for a reason. It's not like it was three years ago where if you got a win like this, it was the highlight of our season."

Miami forward LeBron James, who entered the game as the league's No. 2 scorer, was held to 17 points on 6-for-16 shooting. He added 14 rebounds and six assists. Guard Dwyane Wade added 17 points on 6-of-14 shooting for the Heat (16-6).

Pacers coach Frank Vogel gave George credit for bothering Miami's biggest stars.

"To do what he did, scoring 15 points in the second half while guarding LeBron James, and then Dwyane Wade while LeBron was out, was a special performance," Vogel said.

Miami finished with season lows in scoring and 3-point percentage (.190).

"They're a very good defensive team, and they got us into some quick shots, shots that aren't necessarily our ideal game," Miami coach Erik Spoelstra said. "Got stuck not moving the ball, and that's a credit to their defense."

The game was tight heading into the fourth quarter. Pacers guard C.J. Watson went behind his back at full speed on the break to get past Heat guard Norris Cole before finishing with a layup. James missed at the other end, then forward Luis Scola scored to give the Pacers a 78-72 lead and force the Heat to call timeout with 6:19 to play.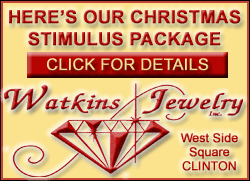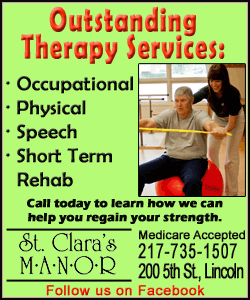 A 3-point shot by George pushed Indiana's lead to 81-72, and the Pacers remained in control from there.

Miami led 47-40 at halftime, but Indiana did its usual third-quarter damage. Pacers guard Lance Stephenson opened the second half with a 3-pointer to trim Miami's lead to four, and Hibbert followed with a hook to cut it to two. A few minutes later, Pacers guard George Hill's 3-pointer tied it at 55. Hibbert's three-point play gave Indiana a 58-57 lead midway through the third quarter, the Pacers' first advantage of the game.

George hit two 3-pointers to extend Indiana's lead to 68-62, and Indiana was up 68-64 after three periods. George finished with 12 points and three assists in the third quarter as the Pacers outscored the Heat 28-17. James scored two points on 1-for-4 shooting in the third.

The Heat led 40-29 before George got on the scoreboard with 3:54 left in the first half. The Pacers, outplayed most of the half, cut into their deficit when Stephenson scored and was fouled with 4.2 seconds left in the second quarter. He made the free throw to trim Miami's lead to 47-40 at the break.

George finished with two points in the first half on 0-for-4 shooting from the field.

His second half was typical of how he has played after halftime this season.

"I think I was looking to make plays a little bit too much when plays weren't available (in the first half)," George said. "Second half, I just allowed (myself) to just buy into what the defense was giving me. I wasn't going to press, I wasn't going to force anything, I was just going to let the game come to me. My teammates did a good job of finding me."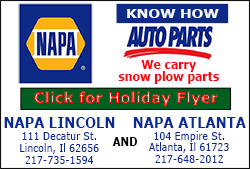 Now, the Pacers, rather than celebrating, will focus on doing what they are doing more than any other team — winning.

"We're just going to move on," Hibbert said. "We want the No. 1 seed, we want to have home-court advantage in the playoffs, and we take every game seriously. Every game is a must win for us."

NOTES: Pacers F Danny Granger remains inactive due to a strained left calf. He has not played this season, but he is expected to play Friday against the Charlotte Bobcats. ... Singer/actor Justin Timberlake was at courtside. He has a concert scheduled for Wednesday in Indianapolis. ... The Pacers went 3-2 on a grueling road trip that included wins over the Los Angeles Clippers and San Antonio Spurs. ... Pacers F David West grabbed his 5,000th career rebound in the first quarter.
[© 2013 Thomson Reuters. All rights reserved.]
Copyright 2013 Reuters. All rights reserved. This material may not be published, broadcast, rewritten or redistributed.