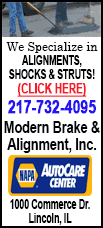 On Tuesday against the Chicago Bulls, Henson found the ball in his hands and his feet near the 3-point arc as the shot clock wound down late in the game. Henson had no choice but to let it fly, and the shot hit nothing but net, lifting the Bucks to a 78-74 victory at the United Center.

The shot went into the books as a 22-footer, so it was a long 2-pointer, not a 3-pointer. However, its impact was huge, because it gave Milwaukee a three-point lead with 1:35 remaining.

"I could tell from the flight of the ball it had a good chance to go in, and it did," said Henson who finished with 25 points, 14 rebounds and six blocked shots. "That was the kind of night it was for me. We just had to keep fighting. We're a young team and have to learn to do that every night."

Guard Brandon Knight contributed 19 points and 10 rebounds for the Bucks, who won for the third consecutive time in Chicago.

After Henson's basket, Chicago failed to score on its next three possessions, while Henson and forward Ekpe Udoh helped the cause by blocking shots. Forward Ersan Ilyasova's free throws with 4.2 seconds to play clinched the victory.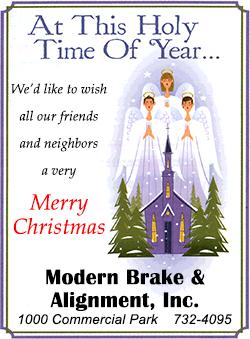 "That was a huge shot for us," Milwaukee coach Larry Drew said of Henson's long jumper. "I guess the basketball gods were with us. It really was a hope and a prayer. He drained it, though, and I guess everyone needs a break like that once in a while."

Both teams were missing a number of regulars. For the Bulls, forward Carlos Boozer was the only opening-night starter in the lineup. Center Joakim Noah, forward Luol Deng, guard Jimmy Butler and guard Derrick Rose were sidelined by injuries.

The Bulls (8-11) were led by forward Mike Dunleavy with 24 points, while Boozer finished with 21 points and 12 rebounds. Dunleavy spent the previous two seasons with Milwaukee before joining the Bulls as a free agent last summer.

"As far as performance and skill and all that, the main thing is we've got to play hard and compete and grind it out," Dunleavy said. "We can do that whether Joakim Noah, Luol Deng or Derrick is in the lineup or not."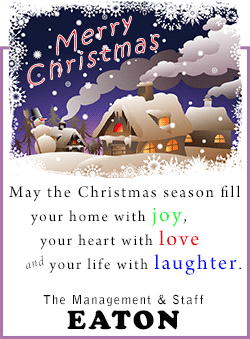 Milwaukee was missing five injured players, including guard Gary Neal (plantar fasciitis).

The Bucks (5-16) trailed 57-55 heading into the fourth quarter, then surged into the lead with a 10-2 run. Knight had two driving baskets in the run, and Henson finished a dunk off a pass from guard O.J. Mayo.

Chicago got back in it by hitting the glass. Boozer finished a bank shot after an offensive rebound by Kirk Hinrich. Then Hinrich chased down his own rebound, was fouled and hit one of two free throws to make it 72-69. After Henson hit a free throw, Dunleavy's 3-pointer brought the Bulls within 73-72 with 1:59 remaining.

Chicago shot 25 percent from the field in the first quarter and fell behind 20-14. Then Dunleavy caught fire, hitting seven of seven shots from the field in the second quarter for 18 points as the Bulls took a 42-35 lead into halftime.

The Bulls piled up 18 turnovers and shot 37.3 percent from the field overall. Hinrich and backup guard Marquis Teague combined to make one of 17 shots.

"There's a way to win every game," Chicago coach Tom Thibodeau said. "You have four starters out. If you defend and rebound and you take care of the ball, you're going to be in position to win. Everyone who is called upon is capable of doing their job."

NOTES: Chicago's injury list grew larger Tuesday when C Joakim Noah was a surprise scratch with a right thigh bruise. Noah played in every previous game this season, and coach Tom Thibodeau made no mention of Noah's injury at the morning shootaround. This was the start of four games in five nights for Chicago. ... The Bulls were already missing F Luol Deng (sore left Achilles) and G Jimmy Butler (turf toe on right foot), besides losing G Derrick Rose to right knee surgery. Thibodeau expects Deng and Butler back soon, perhaps even for Wednesday's game against the Knicks in New York. ... Milwaukee has plenty of its own injury concerns. The Bucks are missing C Larry Sanders (thumb), F Caron Butler (knee), C Zaza Pachulia (broken foot), G Gary Neal (plantar fasciitis) and F Carlos Delfino (right foot surgery).. ... Milwaukee won twice at the United Center last season.
[© 2013 Thomson Reuters. All rights reserved.]
Copyright 2013 Reuters. All rights reserved. This material may not be published, broadcast, rewritten or redistributed.