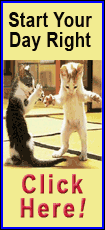 Rodgers, out since breaking his collarbone in a Nov. 4 game against the Chicago Bears, felt pain while practicing with the team last Wednesday, he said Tuesday on WAUK-AM radio.

"I shouldn't be having pain doing some of the simple movements," Rodgers said. "It didn't get better as the week went on. I tried a lot on Wednesday; it didn't feel good. ...

"It's frustrating, very frustrating. I was trying to push it before science tells you before it's possible."

Rodgers acknowledged that he probably would miss Sunday's game against the Dallas Cowboys, but he would not rule himself out for the remainder of the season.

"I'm going to practice tomorrow and try and do some of things I did last week without pain," Rodgers said Tuesday. "See how my body responds to it on Thursday and go from there."

The Packers were 5-2 when Rodgers got hurt early in the Chicago game. Green Bay lost that day, the start of a 1-4-1 run.

Matt Flynn is expected to start at quarterback for Green Bay again Sunday.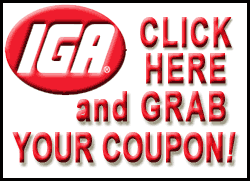 Coach Mike McCarthy announced Monday that the team was getting ready to prepare Flynn for another start at quarterback when the Packers play the Dallas Cowboys on Sunday.

"As we plan tonight and tomorrow, we're planning to play the game with Matt," McCarthy said. "That's the way you have to go about it. It's the same way we went last week."

Rodgers missed a fifth straight game when the Packers ended a five-game winless streak by rallying in the second half for a 22-21 win over the visiting Atlanta Falcons on Sunday.

A two-yard touchdown pass from Flynn to tight end Andrew Quarless early in the fourth quarter decided the outcome after Green Bay trailed 21-10 at halftime.

The Packers not only won for the first time since they lost Rodgers, but they moved within a half game of the NFC North lead. The Detroit Lions dropped to 7-6 with a loss at Philadelphia, just ahead of the 6-6-1 Packers and the 6-6 Chicago Bears, who were to play Dallas on Monday night.

"We knew going into this (game Sunday) that we needed to win this game, for one, and keep winning on after, but we also knew we needed some help from somewhere," Flynn said after going 24-for-32 passing for 258 yards against the Falcons.

Flynn overcame five sacks and two turnovers, including an interception that was returned 71 yards for a touchdown by linebacker Sean Weatherspoon in the final seconds of the first half, to win for the first time in two games as Green Bay's fourth starting quarterback this season.

A third straight start for Flynn could be in the works.

"Visiting with Aaron yesterday about where he is, he has hurdles to go over, and medically he's not cleared," McCarthy said Monday. "So, we're planning for Matt Flynn."

McCarthy said the team is planning to put Rodgers through a rehab workout Tuesday and then have him evaluated by team doctor Pat McKenzie on Wednesday.

"They're going to do some things tomorrow that they (hadn't) done last week," McCarthy said. "He's still not medically cleared" to play.

Rodgers has been able to participate in individual portions of practice before the last two games but still needs to get the green light from McKenzie to resume playing.

"He's progressing," McCarthy said of Rodgers' recovery from the injury to the collarbone on his non-throwing left side. "I think the biggest thing is strength — strength and comfort. He felt better Friday than he did on Wednesday (last week). Hopefully, we'll make the same progress this week."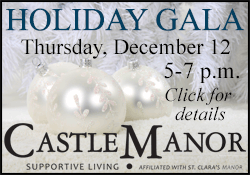 ___
NOTES, QUOTES

The status of rookie halfback Eddie Lacy will be monitored closely as well this week.

Coach Mike McCarthy gave his players Monday off as a reward for their 22-21 comeback win over Atlanta on Sunday. However, Lacy, among others afflicted by injury, was at Lambeau Field on Monday for treatment and rehab work.

McCarthy confirmed in his day-after-game news conference that Lacy suffered a sprained ankle in Sunday's game.

"We'll see how the week goes," McCarthy said.

Lacy's right ankle twisted as he was tackled on an outside run on the final play of the first half. He limped off the field to the locker room and stayed there until coming back out in the third quarter.

Lacy went back into the game midway through the quarter with the ankle heavily taped and played until the end. Afterward, though, Lacy said the ankle was swollen and giving him discomfort.

"I definitely couldn't push off of it as much as I wanted to," Lacy said. "I could feel it whenever I ran. If I was healthy, I could have broken a couple of tackles, but I couldn't because I couldn't push off."

Lacy finished with 20 carries for 65 yards, including a one-yard touchdown that capped an 18-play, 90-yard drive of more than nine minutes in Green Bay's first possession of the game.

McCarthy wouldn't speculate Monday on Lacy's availability for the upcoming game at the Cowboys, saying only that it's "too early to tell."

Lacy leads all rookies with 887 rushing yards this season, ranking ninth overall in the league.

In reserve for Green Bay at halfback are James Starks, who rushed for only 19 yards in seven carries Sunday, and recently signed veteran Kahlil Bell, who was inactive Sunday.

—The half-ending run play that left Lacy hobbling brought some armchair-quarterback criticism for McCarthy.

Rather than run out the last 23 seconds of the first half when the Packers had the football again after Atlanta returned an interception for a touchdown, McCarthy had quarterback Matt Flynn throw two passes (both incomplete) from the Green Bay 32 before handing the ball off to Lacy for a one-yard gain. Halftime followed.

In response to those second-guessing his decision to not have Flynn take a knee on first down, McCarthy said, "I'm not going to get into all that. Frankly, there's a reason why you run the ball at the end of the half. I'm comfortable with the call. I don't call plays based on trying to get anybody hurt or not hurt."

—McCarthy and defensive coordinator Dom Capers both indicated Monday that second-year safety Sean Richardson could have an expanded role going into Sunday's game at Dallas.

Richardson, in just his third game this season after returning from offseason neck surgery, went in for starting free safety M.D. Jennings in the second quarter.

Jennings missed a downfield tackle on a 36-yard catch-and-run touchdown by Falcons receiver Drew Davis earlier in the quarter.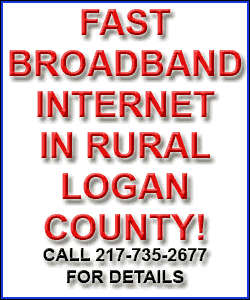 "I thought he played well," McCarthy said of the 6-foot-2, 216-pound Richardson. "I thought he played well on special teams. (He's) very aggressive. I liked what he did on defense. Sean brings an attitude, an energy, juice. So, he may get some more opportunities this week."

Capers wouldn't go so far as to anoint Richardson a starter for the matchup with the Cowboys.

"We haven't made any decisions that way," Capers said. "I think both of them (Jennings and Richardson) will have a role, and it kind of depends on how the game goes. We felt at the time (Sunday) with (the Falcons) having a big back (Steven Jackson) in there and having Sean being able to step in there and play that, you saw him make a couple nice physical tackles up in there and supporting on the run."

___
STRATEGY AND PERSONNEL

PLAYER NOTES

QB Matt Flynn made a second straight start and helped the Packers end their five-game winless streak as they rallied in the second half for a 22-21 victory over visiting Atlanta on Sunday. Filling in for an injured Aaron Rodgers, Flynn had a mostly sharp passing performance by going 24-for-32 for 258 yards and a touchdown with one interception for a 95.6 efficiency rating. Coach Mike McCarthy said Monday that the team is planning to have Flynn make another start next Sunday, when Green Bay plays at Dallas.


C Evan Dietrich-Smith made the start and played the full game in the 22-21 win over Atlanta on Sunday. Dietrich-Smith was questionable to play because of a sprained ankle he suffered in practice Wednesday. The injury kept him out the rest of the week.


CB Jarrett Bush made the most of some unusual playing time on defense to help the Packers hold off Atlanta 22-21 on Sunday. Working as the dime back late in the game, Bush was credited with a pass breakup on a fourth-down throw to tight end Tony Gonzalez in Green Bay territory with less than two minutes to play. After the Falcons regained possession in the final minute, Bush intercepted a deep pass from Matt Ryan at the Green Bay 37-yard line with four seconds left to seal the victory. It was the first interception for Bush, an eighth-year pro, since the 2011 regular-season finale.


S Sean Richardson replaced an ineffective M.D. Jennings at free safety in the second quarter of the 22-21 victory over Atlanta on Sunday. Playing his third game since returning from a severe neck injury sustained as a rookie in November 2012, Richardson has earned a shot at more playing time, if not his first pro start, when the Packers play at Dallas next Sunday.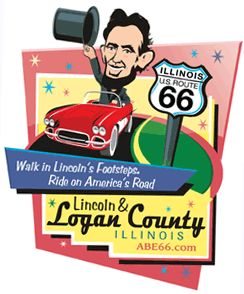 INJURY IMPACT

QB Aaron Rodgers (collarbone) still hasn't been cleared medically to resume playing, and his status for the game at Dallas next Sunday is up in the air. Rodgers, who admitted Tuesday he had a setback in his rehabilitation last week, missed a fifth straight game Sunday, when the Packers eked out a 22-21 win over Atlanta. Coach Mike McCarthy said Monday that Rodgers would work out Tuesday and then re-evaluated by team doctor Pat McKenzie on Wednesday. As it stands, McCarthy said the team's plan is to have Matt Flynn make a third straight start when the Packers play the Cowboys.

RB Eddie Lacy (ankle) was at the team's Lambeau Field facility Monday for treatment and rehab work with the players given the day off. The rookie standout suffered a sprained right ankle on a run play to end the first half of Sunday's game. He returned to action later in the third quarter and finished with 20 carries for 65 yards and a touchdown. McCarthy said Monday it's "too early to tell" whether Lacy will be able to play next Sunday at Dallas.


WR Randall Cobb (leg) is eligible to resume playing next Sunday, when the Packers play at Dallas. However, the standout would seem to be a long shot to get back on the field this week and be cleared for the game. Cobb, who is on the injured reserve-designated to return list, has been out since he sustained a broken fibula in his right leg in the Oct. 13 win at Baltimore. Cobb said Friday he hasn't been given the OK by the team's medical staff to start running again.


ILB Brad Jones (ankle) didn't finish the Atlanta game. The starter suffered an injury to his left ankle while he dropped into coverage and tackled Falcons tight end Tony Gonzalez on a 16-yard completion late in the fourth quarter. McCarthy said Monday that the team's medical staff "felt pretty good about Brad," perhaps an encouraging sign for his prospects of playing next at Dallas.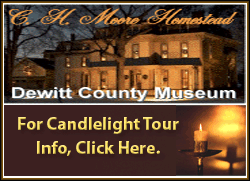 ILB Jamari Lattimore (knee) suffered an injury to his left knee late in the fourth quarter on his first play taking over for Jones. The status of Lattimore for this week won't be known until Wednesday.


DE C.J. Wilson (ankle) missed a second straight game Sunday. The defensive backup is recovering from a significant injury to his lower left leg.

REPORT CARD VS. FALCONS

PASSING OFFENSE: B-minus — Take away a few dropped throws, Matt Flynn's final completion percentage of 75.0 on 24-of-32 accuracy would have been more sterling. Making his second straight start with Aaron Rodgers still sidelined because of a collarbone injury, Flynn bounced back in a nice way after the utter debacle for Green Bay's offense in the blowout loss at Detroit on Thanksgiving Day. An 18-play, 90-yard drive that consumed more than 9 minutes and resulted in a touchdown in Green Bay's first drive was just what Flynn needed to feel good again and play a role in the Packers' first win in more than a month. He converted two third downs with passes and connected with four different players in the mostly run-oriented series. Just as in that lengthy possession, Flynn made do with the short to intermediate throws throughout the game, finishing with 258 yards. His signature completion was on a rare deep shot, of 46 yards to Jordy Nelson (four catches, 85 yards), whose double move along the sideline allowed to get three yards behind rookie cornerback Robert Alford in the third quarter. Led by Andrew Quarless' career highs of six catches and 66 receiving yards, highlighted by a quick two-yard, back-shoulder touchdown pass from Flynn early in the fourth quarter to decide the outcome, Green Bay's previously underachieving tight ends contributed greatly with 10 receptions for 101 yards. On the downside for the offense were two big turnovers in pass situations, both of which led to 14 points for Atlanta. After taking a beating at the hands of the Lions defense, which had seven sacks, Flynn absorbed five takedowns by the Falcons. Blitzing safety William Moore came off the right edge unblocked and hit Flynn from behind to force a fumble that put Atlanta at the Green Bay 13-yard line early in the second quarter. Then, in the final minute of the first half, defensive tackle Peria Jerry's deflection on a check-down throw to fullback John Kuhn underneath turned into a bizarre 71-yard touchdown return by Sean Weatherspoon after the football hit off the right shoe of fellow linebacker Paul Worrilow and popped up into the hands of Weatherspoon. The interception dropped Flynn's passer rating to an otherwise solid 95.6. Two of Flynn's sacks could be chalked up to the coverage variety and pinned on him.

RUSHING OFFENSE: C — Rookie Eddie Lacy is getting close to the 1,000-yard plateau but not quite there after averaging only 3.3 yards as the Falcons held him to 65 yards in 20 carries. To his credit, Lacy returned to action midway through the third quarter after turning his right ankle on a run play to end the first half. In true Lacy fashion of not going down easy, he chipped away for yards on a few carries, but he didn't have any explosive runs (long of 11 yards). Lacy had a one-yard touchdown run to cap the big 90-yard drive in the opening quarter. However, when the Packers were in position to close out Atlanta after forcing a turnover on downs with 1:55 to go, they went three-and-out as Lacy ran for one, one and two yards. Green Bay's run blocking was sketchy, even though it managed 112 rushing yards. James Starks provided little as Lacy's backup with 19 yards in seven carries. Flynn had the team's longest run — a 17-yard scramble preceding Atlanta's pick-six play late in the opening half — and finished with 28 yards on the ground.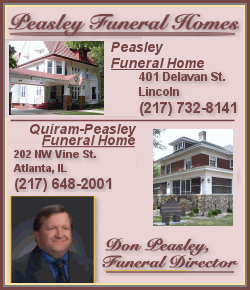 PASS DEFENSE: C — Newly inserted dime back Jarrett Bush effectively ended the game by picking off Matt Ryan's deep sideline throw to a blanketed Harry Douglas, who had three defenders around him, in the closing seconds. Ryan had been mistake-free throwing the football until then amid the subfreezing, snowy conditions for the visitors from the South. Ryan completed just 20 of 35 passes for 206 yards and two touchdowns with an interception, but his efforts in trying to rally the Falcons to a late victory were done in by a few critical drops. An open Douglas had one at the Packers' 40 just before Bush's interception. In Atlanta's previous possession, Bush had tight coverage on Tony Gonzalez on a fourth-and-5 out pattern from the Green Bay 33, but the venerable tight end let the ball carom off his hands as he was falling down on what would been a first down after the two-minute warning. Those types of foibles by the Falcons were integral to the Packers' much-maligned defense basking in some success by shutting out Atlanta in the second half. Outside linebacker Mike Neal had the biggest play by the defense, tipping the football out of an unsuspecting Ryan's right hand as he set up to throw in the pocket for a fumble that lineman Johnny Jolly recovered. That gave Green Bay's offense the short field from the Falcons' 21 to get the go-ahead touchdown early in the fourth quarter. Neal's takeaway was the only sack for the Packers. While Gonzalez was held mostly in check with three catches for 25 yards in six targets, the secondary had its familiar lapses in coverage. Morgan Burnett was exploited on an out-and-in pattern from receiver Drew Davis down the middle, and then fellow safety M.D. Jennings whiffed on tackling Davis at the 15-yard line on his way to completing a 36-yard touchdown in the second quarter. In Atlanta's next series, Burnett bit hard on Ryan's play-action fake and allowed Gonzalez to get open on the right side of the end zone for a two-yard TD. Falcons standout Roddy White was active early and often, getting the better of cornerbacks Tramon Williams and Sam Shields for a game-high eight receptions for 74 yards in 10 targets.

RUSH DEFENSE: B — After being lit up by Philadelphia, Minnesota and Detroit for 200-plus rushing yards in three of Green Bay's previous four games, the defense took a turn for the better Sunday. The Falcons ran for 83 yards on the snow-covered field, averaging just 3.6 yards per attempt. Veteran Steven Jackson accounted for most of the production. He had 15 carries for 71 yards (4.7 average) and had two explosive runs of 12-plus yards. Gonzalez flattened rookie nickel back Micah Hyde in the slot on a deep toss play to the left for Jackson, who then turned it back inside for a 22-yard gain to start the second quarter. Inside linebacker Brad Jones may have prevented a huge run by Jackson in the game-opening series, wrapping up Jackson from behind as he burst through a big hole that went for just six yards in Green Bay territory. Jolly had a big stuff of situational back Jason Snelling for a two-yard loss in the fourth quarter.

SPECIAL TEAMS: B — The blustery conditions did no favors to the kickers, but Mason Crosby and Tim Masthay used their home-field knowledge to their advantage. Crosby stayed hot as one of the league's most efficient kickers, making all three of his field goals with a long of 40 yards. Crosby also was effective in driving his kickoffs through the sometimes prevailing winds as the Packers held Atlanta kick returner Jacquizz Rodgers to an average of only 21 yards in six runbacks (long of 26). Masthay came through in the clutch with a high punt that sailed over the head of Robert McClain, hit inside the Atlanta 15 and came to a stop on the snowy turf at the 1 for a 62-yard punt that pinned the Falcons for their futile last-ditch drive in the final minute. Masthay placed two of his three punts inside the 20 and averaged 47.3 gross yards and 44.7 net yards. Hyde matched his season best with a 31-yard kickoff return but averaged just 25.3 yards in three runbacks. His lone punt return went for 12 yards.
COACHING: B — Head coach/play caller Mike McCarthy did well in giving Flynn and the offense opportunities to move the ball and excel by going back to the no-huddle at the outset after junking it in the previous game at Detroit. McCarthy also tailored the game plan to Flynn's strength of being able to get in a rhythm with the quick, shorter throws to the outside. McCarthy has opened himself to criticism in the past for his time management, particularly at the end of the first half. Sure enough, with two timeouts in hand, he allowed 20 seconds to run off with the Packers in hurry-up mode in the final minute of the second quarter for their next play, which resulted in the fluky double deflection-turned-interception for the touchdown. On the heels of a horrible month of November by the defense, coordinator Dom Capers had reason to smile for a change as his charges came through with enough big plays in the last quarter to preserve the one-point victory. The repeated coverage breakdowns remain a cause for concern, however.
[© 2013 Thomson Reuters. All rights reserved.]
Copyright 2013 Reuters. All rights reserved. This material may not be published, broadcast, rewritten or redistributed.