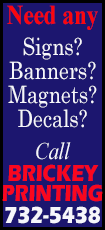 After building a seemingly comfortable 4-1 lead on the Carolina Hurricanes, only to cough it up over the final 30 minutes, the Oilers recovered to pull out a 5-4 overtime victory Tuesday at Rexall Place.

Blowing a huge lead made the Oilers all the more desperate heading into the extra period.

"It wasn't our prettiest win, but we dug deep in overtime and got a big goal," said Oilers center Ryan Nugent-Hopkins, after right winger Jordan Eberle scored the winner at 1:48 of overtime.

"In a game like that, you have to find some push-back when they take away the momentum like that. It's not the way we want to do it every night, but nevertheless ..."

Nevertheless, the Oilers are 7-3-1 in their past 11 games, making good on a challenge they issued a month ago not to lose two games in a row.

"At the end of the day, we found a way to win," Eberle said. "It was a weird game. The crowd was with us, then against us, then they were back with us."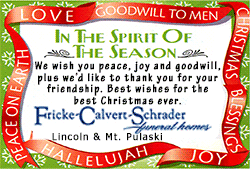 The Oilers took command in the first period when left winger Taylor Hall scored at 1:33, right winger Nail Yakupov at 11:04 and center Ryan Nugent-Hopkins at 18:14, giving Edmonton a 3-1 lead on three first-period goals from three consecutive first overall picks.

Left winger Tuomu Ruutu scored the only Carolina goal of the first period.

When left winger Jesse Joesuu gave Edmonton a 4-1 lead just 1:40 into the second period, it looked as if the rout was on.

It wasn't.

Carolina went on the attack and had a 10-1 lead in second-period shots when center Jordan Staal closed the gap to 4-2 at 9:37.

"I think we played pretty good hockey up to that point, when we scored the fourth goal," Joensuu said. "Then we kind of took our foot off the gas pedal, and it showed."

The Hurricanes pulled within 4-3 on a short-handed goal from center Eric Staal at 7:47 of the third period but had their momentum halted when former Oilers center Riley Nash hit defenseman Corey Potter from behind — an ugly play that sent the Edmonton defenseman to the dressing room and drew a five-minute major and game misconduct.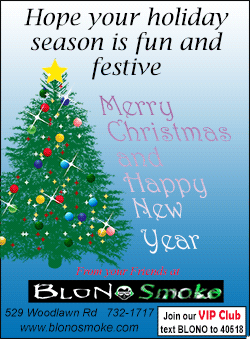 However, even that wasn't enough to stop Carolina's comeback. Edmonton's power play didn't generate a thing, and shortly after the five minutes expired, forward Jeff Skinner tied the score on a point shot at 14:46 to force overtime.

"Obviously it was not the start we wanted at all, we kind of played right into their hands," Staal said. "But we showed a lot of resiliency coming back and getting it to 4-4 and having some good chances to win it there in regulation despite all the penalties we had to kill."

Carolina coach Kirk Muller was thrilled that his club didn't quit even though it was behind by three goals on the road in the second of back-to-back games.

"We're a pretty resilient team," he said. "We have to look at the positives, we got a point. We got outplayed in the first and came back in the second. We had a really good second and third. We got a really big point and possibly could have had two.

"They got good skill and they were skating, we kind of just sat back and kind of weren't moving. I think we finally took a break, and after the first period, we said, 'We're a lot better than this,' and got to playing our game again.'"

NOTES: Edmonton LW Ryan Smyth, bothered by a sore neck that he hoped would ease up enough for him to play, was a last-minute scratch. LW Jesse Joensuu, a healthy scratch the previous two games, took his place. ... Carolina LW Jeff Skinner was selected the NHL's first star of the week on the strength of five goals and one assist in three Hurricanes wins. Oilers LW Taylor Hall was chosen the NHL's second star of the week on the strength of four goals and two assists in three games. ... Carolina RW Alexander Semin still isn't quite ready to return from his concussion, but the Hurricanes say he is close. ... D Mike Komisarek (lower body) and LW Drayson Bowman (lower body) also sat out for Carolina. ... The Hurricanes played the second game of a back-to-back set after losing Monday to the Canucks in Vancouver. They endured two sets of back-to-back games in a span of five days.
[© 2013 Thomson Reuters. All rights reserved.]
Copyright 2013 Reuters. All rights reserved. This material may not be published, broadcast, rewritten or redistributed.