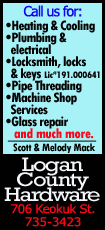 Shattenkirk's blast from the point deflected off sliding Jets center Bryan Little, bounced high in the air and fell behind goaltender Ondrej Pavelec with defenseman Dustin Byfuglien in the penalty box for hooking.

The goal was Shattenkirk's third of the year as St. Louis improved to 20-6-3.

Winnipeg fell to 14-14-3.

"It was one of those miracle pucks that winds up going into the net," said Shattenkirk. "We kept doing the little things right and sometimes you get rewarded with a couple of lucky ones.

"It was a great game by both teams and those are the goals that wind up going in, which is good for us and tough for them.

"We focus on shooting first. We're not a cute team. We're not a cute power play. We shoot pucks and we retrieve very well. It's really simple and we've stuck with it, and that's what makes it successful."

Blues leading scorer Alexander Steen scored his 21st of the season on an even more bizarre play to open the scoring at 4:44 of the second period. The shifty left winger, a native of Winnipeg, chased the puck into the corner below the goal line and simply threw it toward Pavelec, and it caromed off the goalie's back and fell in.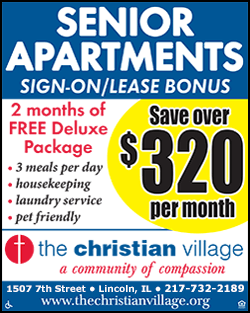 Steen said the shot was deliberate.

"I try it every once in a while in practice and I've tried it a couple of times in games," he said. "We had Sobie (left winger Vladimir Sobotka) in the slot and maybe that's what (Pavelec) was looking at. I took a shot and it went in."

Little tied the game at 1 exactly three minutes into the final period with his 13th goal of the season, a power-play marker that beat goalie Brian Elliott to snap an 0-for-19 skid by the Jets on the man advantage.

St. Louis coach Ken Hitchcock was impressed by his club's grit and determination, particularly in the third period.

"I really liked the way we fought. As the game wore on, our confidence came back to fight for pucks and to battle," he said. "We missed two in the second period on the power play and the goalie wasn't even in the net. We missed them both.
"But the seeing-eye shot (by Shattenkirk) made up for it. If you look at that shift, we out-fought for three pucks just to get the opportunity, which was really what happened for the whole third period. That was really impressive."

Winnipeg hasn't won at home in four straight games, however, coach Claude Noel had very little negative remarks afterward.

"I thought we played a pretty good game, except for the fact we didn't finish the right way and they scored a seeing-eye goal on that power play," said Noel. "I thought we played a pretty smart game. I thought our neutral zone forecheck was good. I thought we did the things possibly to win the game 2-1, but we ended up on the wrong side.

"It's disappointment. It was a game that was good enough for us to win."

Elliott finished with 20 saves, while Pavelec had 19 stops.

Jets left winger Evander Kane missed his fourth straight game with a lower-body injury but could return Thursday when the Colorado Avalanche visit.

The Blues host the Toronto Maple Leafs on Thursday night.

NOTES: The game was the first for the Jets at the MTS Centre since Nov. 23, as the club had to vacate the rink for the Canadian Olympic Curling Trials. The time away was productive as Winnipeg went 4-2 on a six-game road trip against Eastern Conference opponents. ... The Jets' penalty kill was nearly impeccable on the road swing, successfully defending 16 of 17 short-handed situations. The strong stretch moved the club from 17th in the NHL to 12th (83.8 percent) on the penalty kill. ... Missing from the Blues' lineup Tuesday was RW Ryan Reaves, a Winnipeg native, out for at least six weeks after undergoing surgery on his right hand late last month. He was injured in a fight with Dallas Stars D Brenden Dillon on Nov. 23. ... St. Louis LW Alexander Steen, also raised in Winnipeg, potted three of his 20 goals in two previous matchups with the Jets this season. ... Jets RW Blake Wheeler snapped a 14-game scoring drought when he scored his sixth of the season, an empty-netter, Dec. 2 in a win over the Rangers. The goal sparked a three-game point streak for the product of Plymouth, Minn. ... G Al Montoya has been solid in spot duty behind Winnipeg's usual starter, Ondrej Pavelec. He won a pair of games on the recent road trip and now has a 4-2-1 record, .922 save percentage, and 2.23 goals-against-average.

[© 2013 Thomson Reuters. All rights reserved.]
Copyright 2013 Reuters. All rights reserved. This material may not be published, broadcast, rewritten or redistributed.