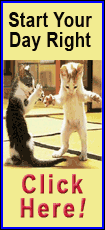 Center Antoine Vermette scored two goals, right winger Jordan Szwarz added a goal and the Coyotes beat the Avalanche 3-1 on Tuesday night.

Goaltender Thomas Greiss, who got the start when No. 1 goalie Mike Smith became ill, made 29 saves for the Coyotes, who stopped a two-game skid.

"It's no problem," Greiss said. "You have to be ready if it's injury or sickness."

Left winger Patrick Bordeleau had the only goal for Colorado, which lost for the third time in four games.

Colorado goalie Semyon Varlamov stopped 22 shots.

The Coyotes were already short-handed when Smith fell ill with flu-like symptoms Tuesday morning. Greiss stepped in and continued his success against Colorado. The backup improved 4-0 against the Avalanche and just missed on his second shutout against them.

"(Smith) was struggling this morning with illness and I felt like there's no point putting him in if he's not 100 percent," Phoenix coach Dave Tippett said. "Greiss played a great game for us."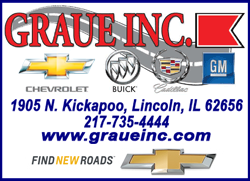 The Avalanche had plenty of chances to take the early lead, but Greiss was sharp. He stopped centers Paul Stastny and Maxime Talbot close in and defenseman Andre Benoit on a breakaway.

"It was great, he was phenomenal for us," Vermette said. "He stood big time for us, gave us a chance to come back."

And they did. The Coyotes broke out on top on the power play after a scoreless first period. With defenseman Nick Holden off for interference, Vermette, playing in his 700th career game, gave the puck to defenseman Keith Yandle at the blue line, charged the net and redirected the pass back from Yandle at 8:31 of the second period.

"These guys make some great plays," Vermette said. "Yands on the first goal, great pass, good feed on his backhand."

A little more than three minutes later, Szwarz made it 2-0 when he one-timed a rebound of center Jeff Halpern's shot.

The two-goal deficit seemed bigger to the Avalanche, who have just 15 goals in their last eight games.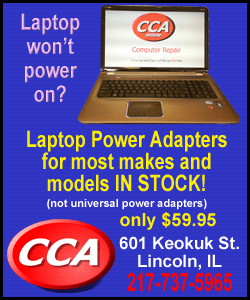 "We have to find ways to score," Stastny said. "It's on us. Other teams aren't going to sit back and give us those chances. We're going to have to do it ourselves to create more power plays and get more chances and score more goals. If you play hungrier and play grittier, you're going to get more power plays. That's what we have to find ways to do."

The Avalanche showed brief life when Bordeleau scored. Phoenix defenseman Michael Stone's pass from behind the net deflected off him and then off the back skate of Greiss to make it 2-1.

"That was one you hate to give up, kind of a fluky one, but I like the way our guys stayed with it," Tippett said.

Phoenix quickly responded, as Vermette scored off defenseman Oliver Ekman-Larsson's rebound 1:05 later. It was his ninth goal of the season.

Vermette couldn't get another goal, which would have given him his second career hat trick. His lone hat trick came April 3, 2008, when he was playing for the Ottawa Senators.

The Avalanche tried to turn up the pressure in the third period but the Coyotes — and Greiss — turned them away. Colorado outshot Phoenix 12-5 in the period but had few quality chances. They managed just one shot after Varlamov came off for an extra skater in the final minute.

"Their goalie made some great saves. I think we need a bit of confidence offensively," Avalanche coach Patrick Roy said. "The chances are there, it's just a matter of time before they go in. During that time we're going to have to find other ways to score."

NOTES: Coyotes D Zbynek Michalek returned to the lineup after missing nine games with a lower-body injury. ... Avalanche C Alex Tanguay (knee) was skating in recent days, but he experienced a setback in his attempt to return to the lineup. Tanguay, out since Nov. 2, has a hip injury that is related to his knee problem. He hoped to return by Saturday, but he will miss more time. ... Phoenix RW Shane Doan missed his second straight game with an illness. ... Colorado D Ryan Wilson (back) is skating, and he is expected to be a full participant at practice Wednesday with the hope of returning by the weekend. He won't accompany the team to Winnipeg for Thursday's game against the Jets.

[© 2013 Thomson Reuters. All rights reserved.]
Copyright 2013 Reuters. All rights reserved. This material may not be published, broadcast, rewritten or redistributed.