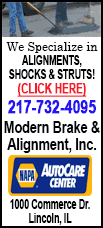 Jarome Iginla might have been held off the scoresheet, but the longtime Calgary Flames captain and current Boston Bruins right winger did leave with a smile on his face as his squad rallied for Tuesday's 2-1 victory in his return to the city he called home for so long.

Bruins center David Krejci and left winger Reilly Smith scored in a 98-second span in the third period as Boston (21-8-2) stormed back after a slow start, while Iginla received a standing ovation before the opening faceoff and another after being named the third star of the night.

Right winger Jiri Hudler had the lone goal for the Flames (11-15-4).

"It was definitely emotional. I really appreciated the fans," said Iginla, who spent 16 seasons with the Flames organization before being traded to the Pittsburgh Penguins last season and then signing with the Bruins as a free agent in the offseason.

"I wanted to come back and have fun and was hoping it would be memorable and, all the way around, it was. It was fun to come back in the third period as a team and play strong and get a win and make it even more special.

"Third-period comebacks are always fun and especially in an already memorable game for myself, it was a nice ending."

Iginla is arguably the all-time fan favorite at the Scotiabank Saddledome, was Calgary's captain for a decade from 2003-13 and also owns the franchise record for most career points (1,095) and goals (525), among other things.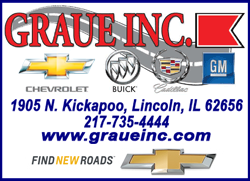 The 36-year-old was saluted with a video presentation prior to the opening faceoff and waved his stick to the crowd during a standing ovation that lasted more than two minutes.

He was cheered again the first few times he touched the puck against his former team and the building roared when he did multiple loops after being named the third star.

"That was pretty forced," said Iginla, who finished with four shots on goal and two hits in 21:36 of action. "(Bruins captain Zdeno Chara) and all the guys came out and wouldn't let me off the ice. I went for one little loop and they were like, 'No, no, you've got to go one more' and then they made me go one more, too. It was fun and it was nice of the fans. They probably wanted me off the ice by then, too."

The Flames probably wished they could leave a few minutes early.

They limited Iginla and the Bruins to just nine shots through the first two periods, grabbing a lead on Hudler's second-period strike from the side-boards, but the Bruins started to swarm in the final period.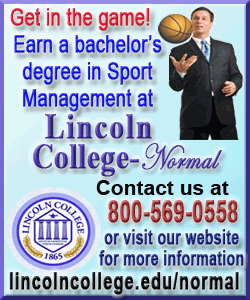 With Flames center Joe Colborne serving a delay-of-game penalty, Krejci deflected defenseman Torey Krug's point shot past Reto Berra on a power play to tie it up with only 6:11 remaining.

Smith's game-winner came on a rush down the right wing at the 15:27 mark as the Bruins completed the comeback. All told, the out-of-towners fired 15 shots in the final frame.

"We had too many shifts in the third where we were just giving the puck back to them. We had full control, no reason to throw it away, and we did," said Flames captain Mark Giordano. "There's no excuse for that. We have to get better at that. A one-goal lead in your building with under 10 (minutes) to play, you almost have to find ways to make those automatic wins."

Added Flames left winger Michael Cammalleri: "Not pleased with our third period, to say the least. We were playing, obviously, a very capable team that we have respect for on the other side. But at the same time, we have to take onus on ourselves and realize that we have to make things harder for them."

Goaltender Tuukka Rask made 26 stops for the Bruins, while Berra finished with 22 saves.

Next up for the Flames is Thursday's visit from the Carolina Hurricanes, while the Bruins are en route to Edmonton to face the Oilers the same night.

NOTES: The Bruins moved LW Loui Eriksson, who suffered two concussions in a five-week span, to injured reserve Tuesday. The team also revealed that D Dougie Hamilton would miss two to four weeks due to a lower-body injury suffered in Sunday. ... LW Daniel Paille was a surprise addition to Boston's lengthy injured list due to an upper-body issue, prompting the emergency recall of RW Nick Johnson from AHL Providence. ... Bruins D Johnny Boychuk, who played junior hockey with the Western Hockey League's Calgary Hitmen, returned after missing two games with a sore back ... For the Flames, LW Curtis Glencross (knee) and C/W TJ Galiardi (back) are practicing with the team and should return soon. Glencross missed his 15th consecutive game, while Galiardi sat out his eighth... Bruins C Gregory Campbell skated in his 600th NHL game ... Bruins LW Shawn Thornton, who is suspended indefinitely for a sucker punch that sent Penguins D Brooks Orpik to hospital, will have an in-person disciplinary hearing Friday at the NHL headquarters in New York.
[© 2013 Thomson Reuters. All rights reserved.]
Copyright 2013 Reuters. All rights reserved. This material may not be published, broadcast, rewritten or redistributed.