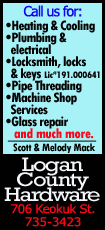 The university announced on Friday that it would drop gymnastics, judo and track and field from its sports teams in 2015 due to budget shortfalls and bribery scandals surrounding the selection of new students.

They will run only soccer, basketball, baseball, volleyball and ice hockey teams leaving the 21-year-old Yang and officials of the sport aghast at the rejection.

"I have withstood physical pains from gymnastics but this decision breaks my heart so much," read a placard held by Yang in front of the school's main office on Monday.

"How would a senior in high school feel if he studied so hard only to find there is nowhere he can apply to? This is so grave an issue that I could not take a back seat," Yang told Reuters by telephone on Wednesday.

Yang is leading a group of past and present gymnasts who have joined forces with the Korean Gymnastic Association (KGA) in a bid to stall the university's decision.'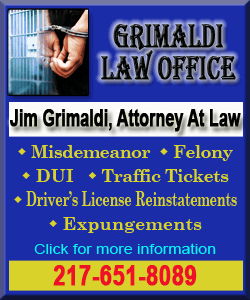 They have launched a nationwide petition to garner more attention from media and the public and will hold another rally at the school on Friday.

They will also have a private meeting with the school's president Lim Duck-ho in a bid to stop the submission of the planned changes to the government.

"The aftermath of such a decision is not limited to just one single university. It can shake the entire foundation of South Korea's gymnastics and adversely affect our effort to spot and attract talented gymnasts like Yang," said Kim Dong-min, vice president of KGA.

"Gymnastics has been like a good son earning medals at international competitions but largely underappreciated."

South Korea have won nine Olympic medals at gymnastics, two at baseball, one in soccer, volleyball and basketball and none at ice hockey in the Winter Games.

OUTRAGEOUS

Yang has been the catalyst for the sport's increased profile at home after he became the first Korean gymnast to win Olympic gold when he took the vault title in London which earned him the nickname "God of Vault."

He followed up that success by defending his world championship title in Belgium in August, however, he and the sport continue to trail soccer and baseball in the popularity stakes.

Hanyang University denied the decision to drop gymnastics was based on such factors.

"It is a total misunderstanding," a university official said.

"We are shutting down gymnastics not because it gets less media attention and thus not very helpful in promoting the school's name but because it is an individual sport.

"It makes the whole restructuring process a lot easier (than team sports)."

A former pupil, who graduated from the school in the late 1990s and is currently teaching the sport at several universities, said the decision was wrong.

"It is just outrageous the university decided to discard gymnastics just because it is not as popular as soccer or basketball... and without consent from the students and parents," he said on condition of anonymity.

"The school keeps saying it has been pouring 5 billion won ($4.75 million) per year on the sports teams and that it is too big of a burden in the midst of pressure to cut tuition fees and reduce the class size.

"But I was shocked a few days ago to see the current students still using the exactly same equipment I used almost two decades ago. Nothing has changed."

(Reporting by Narae Kim; editing by Patrick Johnston)
[© 2013 Thomson Reuters. All rights reserved.]
Copyright 2013 Reuters. All rights reserved. This material may not be published, broadcast, rewritten or redistributed.