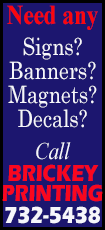 How about starting a new tradition this year? Relax with the family and make small, individual memories that will be remembered fondly for years to come.

This can be easily accomplished by designating a time each day, perhaps right before bedtime, to turn off all the entertainment gadgets, and everyone stops what they are doing and spends a few moments together.

One option for what to do in this time is to pick up a good old-fashioned book, a book with real pages and colorful pictures. Then read it aloud as a family.

There are dozens of books out there that are suitable for holiday-season reading, and they are attuned to all age groups.

For the young family, here are a few suggestions:

Start the season off right with "Elf on the Shelf." If you aren't familiar with this little trick, this year could be the perfect time to get acquainted. "Elf on the Shelf" features a real elf you can introduce to your children on Thanksgiving night.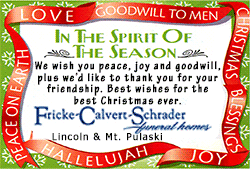 We all know that Santa knows everything about us. But do we ever wonder how he gleans all that information?
Well, here is your answer. He has elves that he commissions at the beginning of the Christmas season. He appoints one to watch over each family and report back to him who is naughty and who is nice.
Read the story, and when the children wake up the next morning, announce to them that the reading of the book brought the elf to their house. Each day until Christmas Eve, the kids will look for the elf in a new location in their home. In addition to keeping a watchful eye on them, the elf also causes a little bit of mischief on its own.
Of a night, while they are sleeping, the elf is prone to play tricks on the children. The tricks are harmless, and parents can be very creative in what tricks the elf is allowed to play, making it an activity that is fun for the young and old alike.
When Christmas Eve comes, Santa picks up the elf and takes it back to the North Pole with him, where the elf will rest up and think up new jokes to play when it returns next year.
"Elf on the Shelf" is available locally at Mary Todd Hallmark and is available in a boy elf or a girl elf. The elf and book combo may seem a little pricey, but remember that once the elf comes to stay, he or she will return year after year.
Another activity book is the "1,001 Things to Spot at Christmas." This book offers puzzle pages where children identify objects in colorful picture pages. The book provides several hours of entertainment, depending on the age level of the child, and could be spread across multiple days by solving one puzzle each night before bedtime.
Other books that can go on the list of bedtime reading could be those about the magic of Christmas: "Frosty the Snowman," "Rudolph the Red-Nosed Reindeer" or more contemporary books such as "The Polar Express." And, it doesn't have to be a one-book-per-night situation. Choose longer, more complicated storylines for older children and divide the reading into nightly "chapters," timing it to come to a conclusion on Christmas Eve.
As the holiday season progresses, Santa becomes an important part of the season for children. Books such as "How Santa Got His Job" and "The Night Before Christmas" are sure to be favorites. It might even be wise to designate "The Night Before Christmas" as the special read for Christmas Eve.