Abdul Quader Mollah, found guilty of war crimes committed during the 1971 war of independence from Pakistan, was set to be hanged at Dhaka Central Jail on Wednesday, but his lawyers earned a last-minute reprieve.

On Thursday, a panel of five judges, led by Chief Justice Mohammad Mojammel Hossain, rejected a petition that could have led to a review of the death penalty.

"There is now no legal bar to hang Mollah. All confusion is over," said Attorney General Mahbubey Alam.

Mollah is assistant secretary general of the Jamaat-e-Islami party, which is barred from contesting elections but plays a key role in the opposition movement led by the Bangladesh Nationalist Party (BNP).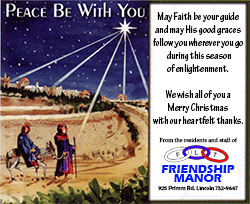 He is one of five Islamist leaders condemned to death by Bangladesh's International Crimes Tribunal (ICT), set up in 2010 to investigate atrocities perpetrated during the 1971 conflict, in which three million people died.

Mollah would become the first person to be hanged for war crimes, but he cannot be hanged until the defense receives a copy of the order, his lawyer, Abdur Razzak, said.

Reacting to the news, Jamaat activists torched and vandalised vehicles and set off crude bombs in the port city of Chittagong and the northeastern city of Sylhet. In northern Rajshahi, Jamaat activists clashed with police.

At least seven people have been killed in sporadic violence since late on Tuesday, when Mollah's execution was first announced.

But, in the capital, Dhaka, hundreds of people broke into cheers after the appeal was dismissed.

"Justice has been served, though we had to wait for 42 years," said university student Afzal Hossain.

Critics of the tribunal say it has been used as a political tool by Prime Minister Sheikh Hasina, who is locked in a long and poisonous feud with BNP leader Begum Khaleda Zia, as a way of weakening the opposition as January 5 elections approach.

But many Bangladeshis support the court, believing that those convicted of war crimes should be punished, underlining how the events of 42 years ago still resonate in an impoverished nation of 160 million deeply divided over the role for Islam.

The tribunals have angered Islamists who say they are an attempt to persecute the leadership of Jamaat-e-Islami, the main Islamist party in Bangladesh.

The drama around Mollah's fate has worsened the rift between Hasina and Khaleda, whose enmity has overshadowed Bangladesh politics for more than 20 years.

Khaleda is demanding that Hasina step down and make way for a caretaker government before the vote, as has happened during previous elections in Bangladesh, but Hasina has so far refused.

(Reporting by Ruma Paul; editing by Clarence Fernandez)
[© 2013 Thomson Reuters. All rights reserved.]
Copyright 2013 Reuters. All rights reserved. This material may not be published, broadcast, rewritten or redistributed.