The scoring streak matched the longest since Allen Iverson led Philadelphia in 21 games during the 2005 season.

The Knicks forward is the only player to lead his team in scoring in every game this season. Anthony scored nine of the Knicks 15-point fourth quarter points.

The win was just the third at home this season for New York (6-15).

Chicago (8-12) received 20 points from forward Mike Dunleavy Jr. Center Joakim Noah had 12 points and 11 rebounds in his return after missing a game with a bruised right thigh and forward Carlos Boozer recorded his seventh double-double of the campaign and second in a row with 12 points and 12 rebounds.

The Bulls lost their third straight and fell for the ninth time in 11 games. They failed to reach 80 points for the third consecutive game, posting their lowest output of the season.

Chicago shot just 33 percent from the floor (24 for 72) matching its lowest percentage of the season.
Knicks forward Amar'e Stoudemire came off the bench to score a season-high 14 points and nine rebounds in his second consecutive impressive outing.

Stoudemire, 31, was playing back-to-back games for the first time this season. He scored 15 points and blocked two shots in the Knicks' 109-94 loss to the Cleveland Cavaliers on Tuesday night.

He was playing restricted minutes earlier in the season and was forced to sit out some games following summer knee surgery.

"I'm getting my rhythm back," Stoudemire noted. "My body and legs are getting stronger."

Stoudemire's presence is vital to the Knicks until they get 7-foot-1 center Tyson Chandler back from a non-displaced fracture of his right fibula.

"This is the longest I've been able to play him (Stoudemire)," said Knicks coach Mike Woodson. "He's really looked good the last two games.

"His minutes have started to gradually grow and we're benefitting from it. He is right where he was a year ago when he was averaging 14 points and seven or eight rebounds. If he can do that then he would be a big piece off the bench."

The Bulls tied the game at 74 with 3:37 to play on a tip by Noah. The basket was part of a 26-6 Chicago run that started late in the third quarter.

The Knicks then scored seven consecutive points on a jumper by Stoudemire and five free throws from Anthony in the final two minutes of the game to pull away.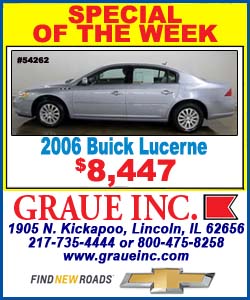 "We got comfortable with the lead and started throwing the ball all over the gym," Knicks coach Mike Woodson said of the fourth quarter. "They got excited and they were back in the game before you knew it.

New York led 66-46 near the close of the third quarter.

Anthony tossed in 15 first-half points and Stoudemire added 10 to help the Knicks build a 46-32 cushion. New York forward Kenyon Martin blocked four shots, two on one Chicago possession, and grabbed five rebounds in the quarter. He finished the night with three points, seven boards and the four blocks.

Chicago came out cold in the second quarter, and the Knicks took advantage, going on a 19-0 run, their longest of the season, to move ahead 34-15 with 6:00 to play. The Bulls didn't score until there was 5:43 remaining in the quarter.

"We got into a huge hole the first five minutes of the second quarter," remarked Bulls coach Tom Thibodeau. "Part of the problem is we have a lot of moving parts so we have guys who are not used to playing with each other, but we can't use that as an excuse."

Stoudemire and guard Tim Hardaway Jr. provided some energy off the bench in the burst, scoring six and five points, respectively.

Dunleavy contributed nine points and four rebounds to help Chicago take a 17-15 first-quarter lead. The Knicks forced eight first-quarter turnovers in one of their more inspiring defensive efforts of the season but shot just 26 percent (6 of 23) from the floor.

Overall, Chicago committed 23 turnovers that led to 24 New York points.

NOTES: Chicago had won the last six games between the two teams. ... Knicks G Iman Shumpert left the game in the third quarter with a bruised knee he suffered in a collision. Knicks coach Mike Woodson said Shumpert is "day-to-day." ... Knicks PG Pablo Prigioni made just his fifth start of the season. He replaced Raymond Felton, who was out due to a sore left hamstring. ... Bulls F Luol Deng missed his third straight game with a sore left Achilles tendon. ... Cleveland PG Kyrie Irving became the seventh player to score at least 30 points against the Knicks this season when he deposited 37 points in the Cavaliers' win Tuesday. ... Bulls F Carlos Boozer is the 20th player in NBA history to average more than 10 points and 7.5 rebounds in each of his first 11 seasons in the league.
[© 2013 Thomson Reuters. All rights reserved.]
Copyright 2013 Reuters. All rights reserved. This material may not be published, broadcast, rewritten or redistributed.