U.S. oil rose slightly on expectations for increased demand as new pipeline projects promise to relieve a glut of oil at the domestic storage hub, though the demand picture remained unclear.

The diverging prices narrowed the spread between the two by more than $1 from the previous session's close.

Reports late in the day that more than 30 Egyptian police officers were wounded when a car bomb exploded near their base in the Suez Canal city of Ismailia prompted Brent to pare losses. The Suez Canal serves as a major transportation artery in the global oil market.

Brent crude oil pared about 50 cents of losses after the news, but ultimately settled $1.03 lower at $108.67 a barrel, after hitting a session low of $108.51. Brent prices dropped further in post-settlement trading to $108.46 per barrel.

U.S. crude futures for January delivery rose 6 cents to settle at $97.50 a barrel.

Brent's premium to U.S. oil <CL-LCO1=R> narrowed by more than $1 to settle at $11.17.
Brent's premium over the U.S. benchmark has shed more than $8 in volatile trade over the last two weeks as the market grapples with whether demand for refined oil products is rising or whether U.S. refiners are pumping out distillates to take advantage of rich margins, said Bill O'Grady, chief market strategist at Confluence Investment Management in St. Louis.

Changes in pipeline flows are expected to send oil from Cushing, Oklahoma, the delivery point for the U.S. oil futures contract, to U.S. Gulf Coast refiners, but it remains unclear how much of that refined oil is making it to global markets.

While refiners churned out a record amount of distillates last week, distillate stockpiles rose much more than expected, U.S. government data showed.

"The key question for the spread now is what happens to all the accumulating product," O'Grady said. "The products have to go somewhere. You can't refine and build inventory."

Ultra-low sulfur diesel (ULSD) futures, more commonly known as heating oil, fell by more than 1 percent to a session low of $2.9775 per gallon, within fractions of a penny of the 50-day moving average of $2.9785. The contract settled 4.11 cents lower at $2.9801.

The crack, or difference, between U.S. crude oil futures and ULSD <CL-HO1=R> narrowed by $1.79 to end the day at $27.66. The crack for Brent <LCO-HO1=R> narrowed by 70 cents to settle at $16.49.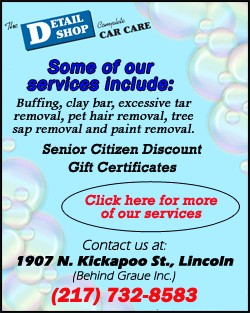 Traders awaited news from a U.S. Federal Reserve meeting next week that will likely center on the timing of pulling back its stimulus program, which has kept the dollar weak and supported commodities prices.

The U.S. central bank has been buying $85 billion worth of bonds a month to free up cash reserves at banks and stimulate lending.

Mixed U.S. economic data has kept financial markets uncertain on when the Fed will begin to taper the bond purchases.

The number of Americans filing new claims for unemployment benefits rose sharply last week, reversing the previous three weeks' declines, but a recent strengthening of the labor market likely remains intact.

Strong U.S. retail sales data also supported the dollar, which pressured Brent prices. A strong dollar makes commodities priced in the greenback more expensive for buyers using other currencies. The dollar index, a measure of the greenback's strength against a basket of currencies, was last trading 0.39 percent higher at $80.202.

Brent prices were also pressured after Libyan Prime Minister Ali Zeidan said on Wednesday the government expected eastern tribes to reopen three oil ports over the weekend. The closure of most of Libya's oil facilities since July has underpinned international oil prices for several months in what was the worst disruption to hit Libya's oil industry since the 2011 civil war.

In addition, oil exports from certain OPEC members will rise 380,000 barrels per day in the four weeks to Dec. 28, an oil consultancy said, adding more supply to the market.
(Additional reporting by Julia Payne in London and Manash Goswami and Jacob Gronholt-Pedersen in Singapore; editing by Keiron Henderson, Jane Baird, Meredith Mazzilli, Peter Galloway, Alden Bentley and Leslie Gevirtz)
[© 2013 Thomson Reuters. All rights reserved.]
Copyright 2013 Reuters. All rights reserved. This material may not be published, broadcast, rewritten or redistributed.