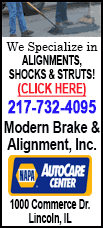 Though teams hounded the Cardinals about young pitching standouts Shelby Miller and Carlos Martinez, they were rebuffed at all turns. The Cardinals want Miller to remain in their rotation even though he scarcely was used in the postseason and Martinez to get there one day, perhaps in 2014 or certainly the next year.

But, without giving up pitching help or any prospects or even a draft pick, they managed to improve their troublesome shortstop position. Shortstop Jhonny Peralta came via free agency from Detroit at a $53 million price tag the Cardinals could afford because they had the contracts of shortstop Rafael Furcal, outfielder Carlos Beltran and pitchers Jake Westbrook and Chris Carpenter coming off the books.

With left-hander Jaime Garcia (shoulder surgery) and closer Jason Motte (elbow surgery) expected back after missing most and all of last season, respectively, the Cardinals have even more pitching depth than before.

Former Cardinals manager Whitey Herzog, a Hall of Famer, said,

"When people ask me if I could have one wish, I say I wish I could be 60 years old (he is 82) and my name is Mike Matheny. Not just that he's more handsome than me. But he got five closers and eight starting pitchers."

Next in line for the Cardinals is to acquire a right-handed-hitting infielder who could platoon with rookie Kolten Wong.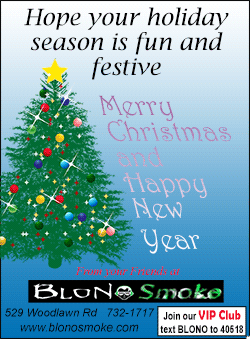 ___

NOTES, QUOTES

OF Peter Bourjos, who had surgery on his right wrist in September, started swinging a bat and the Cardinals, who acquired him last month from the Los Angeles Angels, are encouraged by his recovery. Bourjos will be in competition with incumbent Jon Jay for the starting center-field job. The surgery, which necessitated a pin being inserted, was done to repair to a tear inside the wrist after Bourjos was hit by a pitch.


OF Oscar Taveras, whose season at Triple-A Memphis ended after 46 games because of a nagging ankle injury that required surgery, passed medical evaluations in St. Louis but was not yet cleared to run. "That's not to say he couldn't," general manager John Mozeliak said. "Right now it's more important for him to gain strength and continue to improve from a balance standpoint and ultimately he will be cleared."


OF Carlos Beltran signed a three-year, $45 million deal with the New York Yankees as a free agent, but the Cardinals remained in touch with his agent even though it did not plan to offer a multi-year deal nor could it guarantee playing time with younger players like Oscar Taveras and Matt Adams available. "It would have been such a difficult fit for him," general manager John Mozeliak said. "Obviously, Carlos is playing at a very high level and expects to play every day. It would drastically change how we would have thought about some things."


SS Jhonny Peralta, signed to a $53 million, four-year deal after coming off a 50-game suspension while with Detroit for his association with the Biogenesis Clinic, has heard some criticism about being rewarded with such largesse even though he was a PED user. But he told the St. Louis Post-Dispatch's Joe Strauss, "I know I made a mistake about baseball and everything. ... I want to show other people I'm not a bad person."


INF Kolten Wong will be the second baseman if things go according to the Cardinals plans. All-Star 2B Matt Carpenter likely will be moved to third but also could switch between the two. Manager Mike Matheny said, "Playing multiple positions isn't necessarily a downgrade or a backhanded slap. Who knows between now and spring training? So it's nice to have the flexibility of a player that can move around the field. He's prepared to do whatever he needs to do, and I think he's really taken that next step where he's a leader on this club now."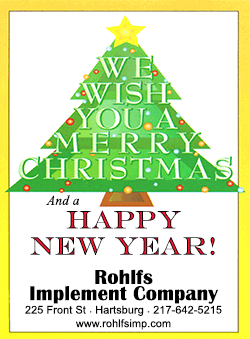 RHP Angel Castro, who spent last season at Albuquerque in the Los Angeles Dodgers' system after pitching in Mexico and Japan the previous three seasons, was signed by the Cardinals. Castro, 31, was leading the Dominican Republic league in ERA.

QUOTE TO NOTE: "I still believe Pete is the kind of player that we saw at the end of the 2012 season. I think there is more than that. He just needs to continue to push himself to be the best that he can be regardless of the situation." -- Manager Mike Matheny on displaced SS Pete Kozma, who slipped to .217 last season.
___

ROSTER REPORT

The Cardinals are flush with young pitching and should be strong in that area for several years to come. It will be interesting to see if they keep both Carlos Martinez and Trevor Rosenthal in the bullpen. Rosenthal likely will be the closer at the start of the season until Jason Motte, who had Tommy John elbow surgery last May, returns and, even then, Motte might come back as a setup man.

BIGGEST NEEDS: The club could use right-handed bench help, notably in the infield. Cardinals pinch hitters batted just .201 in the regular season with three homers, all by Matt Adams, who wound up at first base when Allen Craig was injured.

ARRIVALS: CF Peter Bourjos (trade with Angels), SS Jhonny Peralta (free agent from Tigers), RHP Angel Castro (free agent from Dodgers)

DEPARTURES: 3B David Freese (traded to Angels), RHP Fernando Salas (traded to Angels), SS Rafael Furfal (free agent, signed with Marlins), RHP Edward Mujica (free agent, signed with Red Sox), RHP Chris Carpenter (retired), OF Carlos Beltran (free agent, signed with Yankees)

FREE AGENTS: RHP Jake Westbrook, RHP John Axford

Westbrook's $9.5 million wasn't picked up and Axford wasn't tendered a contract after bringing a $5 million salary from the Brewers, who traded him to the Cardinals in late August.

ARBITRATION-ELIGIBLE: CF Jon Jay, INF Daniel Descalso, OF Peter Bourjos

MEDICAL WATCH:

1B Allen Craig (sprained left foot) probably will not need surgery but certainly will need rest.


LHP Jaime Garcia (left shoulder surgery in May 2013) had a torn labrum repaired. He was throwing bullpen sessions and pitching in simulated innings at the end of the season and expects to be ready for spring training.


RHP Jason Motte (Tommy John surgery in May 2013) was throwing at the end of the season and might be ready sometime in spring training. A likely return date for him, though, is May.


OF Peter Bourjos (right wrist surgery in September 2013) had a pin inserted into the wrist. He should be ready for spring training.
[© 2013 Thomson Reuters. All rights reserved.]
Copyright 2013 Reuters. All rights reserved. This material may not be published, broadcast, rewritten or redistributed.