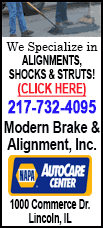 The Elkhart Historical Society was founded in 1988 and has presented this unique musical experience ever since. Every year offers a different Christmas theme, with one of the most memorable a few years ago revealing a typical poor Southern family's late-1800's Christmas tradition that was interlaced with war-torn, emotional passages taken from their grandfather's Civil War diary.

This year's theme was centered around Bible passages from Isaiah, Matthew and Luke that have provided the foundation for much of our Christmas liturgies. Added to that, of course, was Christmas music from over the centuries that has permeated most societies around the world with sounds we have all been accustomed to and most of which has been practiced long before our lifetimes.
Robert McCue, a member of the Elkhart Historical Society, narrated selections from the Bible passages, which were interspersed with music played on two harps, a pennywhistle and guitars, and vocalized by a quartet of singers. All of these performers are well-known members of various local church congregations, yet they provided another side of themselves with their superior musical talents.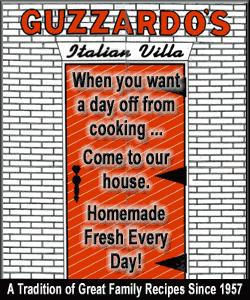 Some of the selections were "Christmas Lullaby," "Mary, Did You Know," "Mille Cherubini," "What Child is This," "A Babe is Born," "It Came Upon a Midnight Clear," "Angels We Have Heard on High," "O Holy Night," "First Noel," "Dona Nobis Pachem" and "Silent Night." The congregation was invited to sing along with "Joy to the World" and "O Come, All Ye Faithful."
The performers were Caroline and Mike Higgins, Nancy Davis, and Steve Henry in the quartet; Maureen Douglas and Tanya Conrady with Celtic harps; Maureen Douglas with pennywhistle; Tim Gleason with six- and 12-string guitars; Anne Anderson playing the pipe organ; and Robert McCue as narrator.
Many of the attendees scurried off to enjoy a hot dinner afterward at the local Wild Hare Cafe.
[Text from file received from Phil Bertoni]
Elkhart Historical Society provided the theme and research. For more information, the annual Elkhart historical calendar and membership opportunities, visit http://www.elkharthistoricalsociety.org/.