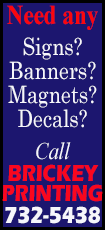 In an effort to prevent fire incidents, old holiday decorations and extension cords should be checked and tested before use.

"Inspecting old decorations and discarding defective ones should be followed in order to avoid fire accidents," said State Fire Marshal Larry Matkaitis. "We urge families to avoid overloading extension cords with holiday decorations."

In Illinois, 3,548 fires were reported during December last year. Of those fires, 12 were associated with Christmas trees, holiday decorations and other types of recreational materials, resulting in $85,227 in property losses.

According to the National Fire Protection Association, on average, electrical failures and malfunctions are found in nearly 30 percent of home structure fires related to Christmas trees. Close to half of the cases occur during December. Another 18 percent of fires are linked to some type of heat source too close to the Christmas tree. Other incidents point at decorative lights plugged into line voltages.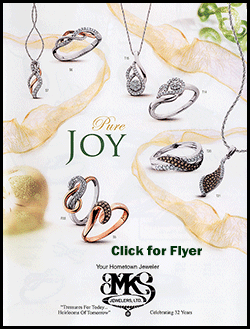 It is important for the public to remember that natural trees carry a higher risk of fire compared with artificial ones. Therefore, to prevent fires related to natural trees, they should be kept watered and moist.
The Office of the Illinois Fire Marshal offers the following tips to consumers:
Christmas trees
For an artificial tree, be sure it's labeled, certified or identified by the manufacturer as fire-resistant.

For a fresh tree, make sure the green needles don't fall off when touched. Before placing it in a stand, cut 1 to 2 inches from the base of the trunk. Add water to the tree stand, and be sure to water the tree daily.

Make sure the tree is not blocking an exit and is at least 3 feet away from any heat source such as fireplaces, radiators, candles, heat vents, space heaters or lights.

Always turn off Christmas tree lights before leaving the room or going to bed.

After the holidays, discard the tree. Dried-out trees are a fire hazard and should not be left in the home or garage.
Holiday lights
Use lights that have the label of an independent testing laboratory, and make sure you know whether the lights are designed for indoor or outdoor use.

Replace strings of lights that have worn or broken cords or loose bulb connections.

Read the manufacturer's instructions for the number of LED strands safe to connect.

Never use lit candles to decorate the tree.

Bring outdoor electrical lights inside after the holidays to prevent hazards and to make them last longer.
Candles
December is the peak month for home candle fires, with Christmas Eve and Christmas Day representing two of the top five days for associated fires. More than half of all candle fires start when candles are placed too close to combustible household items (i.e., curtains, lamp shades, other fabrics and plastic) or holiday decorations (i.e., trees, garland, stockings, wrapping paper and wrapped, boxed gifts).
Consider using flameless candles, which look and smell like real candles.

If you do use traditional candles, keep them at least 12 inches away from anything that can burn, and remember to blow them out when you leave the room or go to bed.

Use candleholders that are sturdy, won't tip over and are placed on uncluttered surfaces.

Avoid using candles in the bedroom, where 2 of 5 U.S. candle fires begin, or other areas where people may fall asleep.

Never leave a child alone in a room with a burning candle.

Always put candles out before leaving the room.
For more information about fire safety and prevention, visit www.sfm.illinois.gov or www.nfpa.org.
[Text from Office of the State Fire Marshal file received from the Illinois Office of Communication and Information]