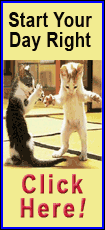 Trestman gave a healthy Cutler his stamp of approval Thursday to start Sunday's road game against the Cleveland Browns with the team's playoff hopes on the line after Josh McCown had recorded a 109.8 passer rating in four starts with Cutler sidelined. It's a decision that could also impact Cutler's future with the team, if not create questions about Trestman's decision-making.

"I wouldn't say anything other than that this decision was made a long time ago," said Trestman, whose decision to kick a failed overtime field goal on second down against the Minnesota Vikings in Week 13 still resonates. "There's decisions that have to be made every day, and I'm comfortable with the decision that we've made."

With Cutler lacking a contract for next year and general manager Phil Emery saying he preferred not to use a franchise tag on the quarterback, it's reasonable to believe Cutler could severely damage his chances of returning to Chicago next year if his comeback bombs.

And then there's the risk of using a quarterback who hasn't played in four games when McCown is so hot.

"I don't think that risk was part of this decision," Trestman said. "This decision was made a long time ago. That was that when Jay was ready to play, that he would play. That's how we planned to do it, so I don't look at it like that. I look at it, Jay's our quarterback, and when he was ready to play, he was going to play, and that's the same words I used a month ago and there's no change today.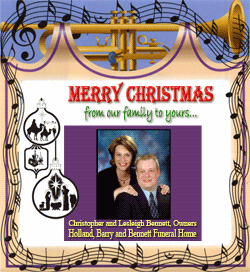 "We'll see how he plays over the 60 minutes, but I don't have any reservations and I don't feel there's any risk. Jay's the quarterback, and he's playing on Sunday because he's been released and he's at 100 percent, or certainly close to it, if not."

If Cutler comes in rusty, it could mean a loss against a 4-9 Browns team playing better than its record. And that could push the Bears to the brink of playoff elimination.

"Rust, we're kind of knocking it off as we go in practice," Cutler said. "I don't think we really have a lot of room for me to be rusty out there. So we've got to hit in running. We've got to play well.

"Cleveland's a really good defense. They show a lot of different fronts. They get off the field on third down, so it's going to be a challenge."

Although McCown threw for the same number of touchdown passes (13) and only one interception to Cutler's eight in 20 fewer pass attempts, Trestman recalled a Cutler he thought was hitting a peak before his injury against Detroit.

"I thought he played very efficiently in that game; that's my last memory of how he played," Trestman said. "The Washington game, obviously he was out early. I do remember his level of play for the first three games of the season, very, very high and I think he was on his way to an effective season.

"Seasons always change, but I have a lot of confidence he's ready to go and play well on Sunday."

Cutler came back quickly from a groin tear for the Nov. 10 game with Detroit, and sprained the ankle in that game. He said the groin tear has fully healed.

"The Lions game I was good going into it," he said. "It (the ankle) happened before halftime and after that, after halftime I was a little bit limited what I could do mobility-wise.

"But I felt good going into it. I feel good going into this one."

A debate has raged, possibly nationwide, about whether Cutler should be taking back his job after the performance by McCown.

"There is not a debate in this building, so that is kind of where my concern lies," Cutler said.

With McCown playing so well, it would seem the Bears have the option of a quick hook if Cutler struggles. But they say this isn't the case.

"Plan B is that we play better the next snap than we did on the snap that wasn't good," offensive coordinator Aaron Kromer said. "That's all. That's the way we're going into it."

Beyond the game is Cutler's contract future.

"I heard what (Emery) said about the franchise tag," Cutler said. "You know, it is what it is. I think Phil has a plan — actually, I know Phil has a plan. You (media) might not know Phil's plan, but he has a plan."

SERIES HISTORY: 15th regular-season meeting. Browns lead series 9-5. Chicago won the last game in 2009, 30-6. The Bears haven't won in Cleveland since 1972, the only time in eight games in Cleveland that they have won.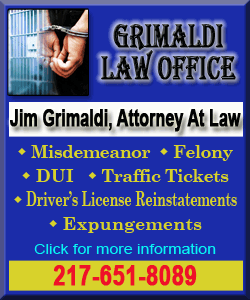 ___

NOTES, QUOTES

—QB Josh McCown has taken the high road all along when the topic of who should be starting quarterback is discussed. Thursday was no different after it was announced he would return to being backup.

"I don't think I'd be here if I didn't want to play," he said. "I mean, you want guys on your team that want to be on the field. But also, you want guys on your team that know their roles and understand that. And so for me I understand my role on this team. It's the backup quarterback.

"So that being said if Jay is healthy, he's ready to go. I'll support him and help him as much as I can."

Although McCown put up good numbers and last week a lot of points, his efforts came largely against a non-descript group of defenses, including the worst (Dallas) and 31st-ranked (Minnesota) defenses.

—The Cleveland defense the Bears face this week is ranked seventh in terms of statistics (4th vs. run, 8th vs. pass), although the Aikman defensive ratings have the Browns 22nd.

"They're good in their pass defense," Trestman said. "Where they've been down is they're around 40 percent on third down, which is a little below the average in the league, and they haven't done well in the red zone consistently (ranked 30th). But between the 20s, they're as tough as any team we've played."

—While Cutler was away, the Bears offense came together. "I think Trest for the last month has really got a bead and got a feel for what he likes to call, what we're running well, what we feel comfortable with, what the offensive line likes in the running game," Cutler said. "(Kromer's) done a good job of mixing that stuff up. So we're moving along, but it's a different week each and every week. Cleveland is a tough team; we're going to have to get ready for them."

—Defensive tackle Jeremiah Ratliff impressed in his second game with the Bears against his former team, the Cowboys.

"It's just amazing to me to see him, because sometimes I forget he hasn't played in over a year," defensive coordinator Mel Tucker said. "I think that might have been the second or third time he's had on shoulder pads.

"Definitely it's going to be a help for us in the run game and also in pass rushing and gets us some pocket collapse. Though he's a veteran guy he's a good guy to learn from — the way he works in practice. His attention to detail and things like that. I think as he plays more he's going to have more of an impact for us."

BY THE NUMBERS: 8 — Number of Bears wins in 15 Jay Cutler December starts.

QUOTE TO NOTE: "I think we're still in the same boat that we were. We'll deal with it at the end of the season. I think that's what they want, that's what I want. My concentration right now is on Cleveland and the final two games. That stuff is kind of on the backburner." — Jay Cutler on his contract status.
___

STRATEGY AND PERSONNEL

INJURY IMPACT

LB Lance Briggs returned to practice Thursday for the first time since suffering a fractured shoulder Oct. 20. He practiced only on a limited basis, however, and was declared out against the Browns after limited practice again Friday.

With Briggs, it's a simple issue.

"It's just the healing of the bone and where that is right now," Trestman said.

PLAYER NOTES

DT Stephen Paea's toe injury was not a problem last week, but he still only got on the field for 18 plays at the nose, 33 percent of the snaps. With Jeremiah Ratliff getting in 80 percent of the plays, the Bears were able to move Corey Wootton outside to end or play him at three-technique tackle. All of that combined to limit Paea's playing time.


P Adam Podlesh took some good-natured kidding this week that last week was his own "personal bye week." The Bears did not punt against Dallas, although Podlesh did hold for placements.


LB Jon Bostic and LB Khaseem Greene both have been guilty of overrunning plays at times, resulting in what has looked like poor fits for the run defense. According to coordinator Mel Tucker, the Bears have corrected the problem and are worrying more about simply being physical.

"We're to the point now where we pretty much where we need to be. Now, it's about finishing," he said.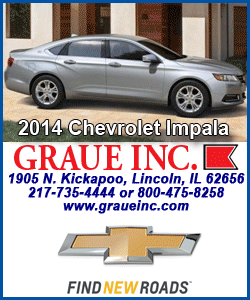 GAME PLAN: Facing a 3-4 defense used to be a problem for the Bears offense when they didn't have big, physical receivers who could play in shorter, tighter areas as well as in space. With Alshon Jeffery and Brandon Marshall, and with tight end Martellus Bennett as well as a good receiving back like Matt Forte, this hasn't and shouldn't be the problem it once was. The Bears need to attack slanting outward off the edge with their running game and use their big wide receivers as blockers in the running attack. The Browns have been stout against the run, but their secondary hasn't been able to match up against four- and five-receiver sets very well. So Chicago could be expected to attack through the air early and often even though Cutler is likely to be a bit rusty.

Defensively, the Bears might want to blitz on early downs to stuff the run, pressure Jason Campbell and keep him from getting settled. He was uneasy against the blitz while playing in Chicago. What Campbell likes to do is check down a lot. His nickname when he came to Chicago was "Checkdown Charlie," and disguising coverages on early downs along with blitzes can keep him from getting settled. It can also lead to more long-yardage situations on third down. Then it will be up to a poor tackling team to execute basic tackles when Campbell throws short in front of them in hopes the receivers can run to the sticks.

MATCHUPS TO WATCH:

Bears WR Alshon Jeffery against Browns CB Buster Skrine. A third-year veteran, Skrine has had just one interception and at 5-feet-9 will be giving up 6 or 7 inches to Jeffery, whose greatest strength has become the jump ball or the high pass along the sidelines. Skrine is even more likely to be under pressure this week against Jeffery because Cutler is more likely to make the back-shoulder throw or high throw deep in the end zone than McCown was.


Bears S Major Wright, who returned from a hamstring injury last week, against Browns TE Jordan Cameron. Wright played an effective second half against Dallas last week after returning from the pulled hamstring. Jason Witten didn't make a second-half catch against them and the Cowboys tight ends had three catches total. Jordan, who has 825 receiving yards, isn't completely unlike Witten, although much younger. At 6-5, 245, he has the reach advantage by five inches. Wright has to be physical when he can and play the angles. Jordan comes into the game nursing a minor rib injury.


Bears CB Zack Bowman, who had one of his best games of the year against Dallas, facing Browns wide receiver Josh Gordon, who has 1,400 receiving yards. Gordon has been part of the 1-2 Browns receiving punch with Cameron and had a 774 yards in a four-game span despite playing with quarterbacks no one would consider elite. Bowman was supposed to be a liability when Charles Tillman went down with an injury, but that's hardly been the case. Last week he looked like a matured, veteran defender in displaying solid one-on-one coverage skills until Dallas made a couple plays on him late in the game with backups at mop-up time.
[© 2013 Thomson Reuters. All rights reserved.]
Copyright 2013 Reuters. All rights reserved. This material may not be published, broadcast, rewritten or redistributed.