Operators will direct calls to a wide range of social services and information, such as a suicide prevention hotline and answering questions on who can help with a runaway child, housing, aging, issues relating to youth or rent assistance, to name only a few.

The 211 call center operators will disseminate information broken down by the nearest locations within 10, 25 and then up to 50 miles of the caller's area code.

United Way of Logan County is the sponsoring funding source to bring this service to the area.

Karen Zangerle, executive director of the PATH Crisis Center in Bloomington, presented information on the program when representatives of service agencies met on Dec. 5 at Jefferson Street Christian Church.

PATH, which stands for Providing Access To Help, will be the supporting agency for providing information in Logan County. The PATH Crisis Center is an advanced phone service allowing them to make a seamless transition from county to county.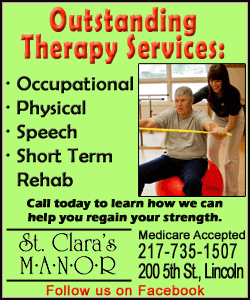 To meet the 211 provider criteria, the service is required to have 24/7 availability, an active and current website, and access to an interpreter. Operators have access to interpreters speaking 160 languages.
The service is mandated to be able to make "warm transfers," i.e., people talking to people, connecting callers to the proper agencies. This means that the caller may not necessarily be put on hold while connecting to the needed resource. The 211 operator is able to stay on the line with the caller while connecting to the service provider, linking the caller to the provider, and then the operator may back out of the conversation, returning to the next incoming call.
Staff members are required to go through an 80-hour training course and complete four separate tests scoring 90 percent or better. When contacting 211, callers are required to press "O" in order to screen out computer-generated phantom calls. A center in Iowa received over 100,000 phantom calls in one year.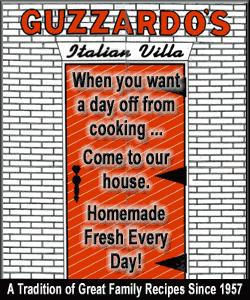 The 211 service is also a first response provider. The service was vital in providing information after Hurricane Katrina in August 2005. Operators answered questions such as housing inquiries and where to call to get a FEMA trailer. After Hurricane Sandy, the service averaged 40,000 calls per day for the first three days. Between 200 and 250 operators were brought in.
The service now has the ability to work remotely for hire and has assisted in sharing information with callers about resources available to victims of wildfires in California.
Much of the time-consuming work for this service in Logan County has been gathering information from agencies and coordinating with the local phone companies.
In our area there are a number of phone service providers, and the information service must be made compatible with landlines, digital, cell and independent phone companies. Less than 30 percent of homes still have a traditional landline. The 211 service will be available to nearly every phone.
Participating agencies offering any type of human service are asked to supply information. One of the FAQs is, how do I get in? The agency needs to present who is eligible and who is not, what they specialize in, and if there are income guidelines.
Service-providing agencies wanting information on how to register should contact Marla Blair, executive director of Logan County United Way, at 217-735-4499. The registration process is rather quick, and a thorough survey helps to present what the agency has to offer.
While the service in Logan County is not yet operational, the tentative target date is Feb. 11, or 2-11. This is based on all the components coming together in a timely fashion. Nearly 14 counties were added in 2013, and 24 counties are projected to be added in 2014.
[By ROY LOGAN]