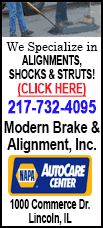 A winter weather advisory is in effect from 3 p.m. Friday to 6 a.m. Saturday for the counties of Knox, Stark, Peoria, Marshall, Woodford, Fulton, Tazewell, McLean, Schuyler, Mason, Logan, DeWitt, Piatt, Cass, Menard, Scott, Morgan, Sangamon, Christian, Macon, Moultrie and Shelby, including the cities of Galesburg, Peoria, Bloomington, Normal, Havana, Lincoln, Jacksonville, Springfield, Taylorville, Decatur and Shelbyville.

Timing: Precipitation is expected to begin moving into areas around Jacksonville early Friday afternoon, spreading northeast to Bloomington and Peoria by late afternoon. This will be a mixture of rain, sleet and snow, with a period of only rain around Springfield and Jacksonville during the afternoon. The precipitation will quickly turn to all snow by early evening and persist through the night before tapering off early Saturday. The heaviest snow will be during the evening.
Accumulations: Total snow accumulation of 4 to 5 inches will be common, with amounts near 6 inches along and north of Interstate 72. Some light sleet accumulation is possible early on in the event.
Wind: Southeast winds will turn northeast overnight, but with speeds less than 10 mph. Blowing and drifting snow is not expected to be a factor.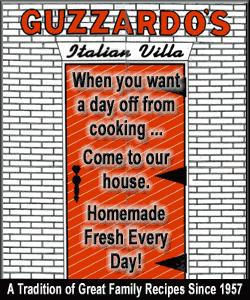 Impacts: The wintry precipitation will result in hazardous travel conditions, especially on bridges, overpasses and untreated roads. Travel will be most difficult during the night.
Precautionary/preparedness actions: A winter weather advisory means that periods of snow and sleet will cause travel difficulties. Be prepared for slippery roads and limited visibilities and use caution while driving.
___
For more information, see
http://www.crh.noaa.gov/ilx/?n=winter_monitor
For other areas affected by this storm, see
http://forecast.weather.gov/wwamap/
wwatxtget.php?cwa=ilx&wwa=
winter%20weather%20advisory
For updates, check http://www.crh.noaa.gov/ilx/.
[Text from National Weather Service, Lincoln office]