Special feature from LDN's Worship Guide
'We didn't know who you were'
By Pastor Greg Wooten, Lincoln Church of the Nazarene
Send a link to a friend
[December 13, 2013] We've heard Thomas Wolfe's well-worn phrase often enough: You can't go home again. I suppose that holds true for an alma mater as well. The campus you left however many years before is forever frozen in time in your heart. Meanwhile, capital campaigns have been launched to build new buildings; professors who shaped your way of thinking have moved on or gone on; and the current students who now occupy what was once YOUR space look awfully young — a lot younger than you ever remember being.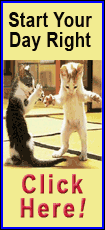 This point became crystal clear a few weeks ago when I was visiting the university where I received my undergraduate education. A serious student, I managed to cram a four-year degree into 11 years. Part of the reason for my "extended" education was that I was given the chance to work full-time in the university's maintenance department. My crew was responsible for fixing things like furniture, remodeling and rehabbing living spaces — like tearing up old carpet or laying down new tile in dorm rooms and apartments — building stuff, hanging pictures, setting up for special events, and, well, anything else the boss wanted done. Quietly behind the scenes, we worked together to ensure the campus was well maintained for present and future students. It had its share of frustrations, but we took great pride in our work and gave it our best.

Anyway, after leaving there more than 12 years ago, I wandered through the campus on a recent break weekend with some family members who still work there. Specifically, they wanted to show off the latest addition to the facilities — a brand-new student life center with a massive indoor rock-climbing wall, Olympic-sized pools, more fitness equipment than I've ever seen assembled in one place and plenty of social space for students to recreate. I have to admit I was very impressed!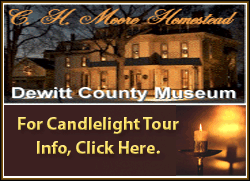 But before we were permitted to wander around, we had to pass by a reception desk where a young attendant asked us for identification. My brother-in-law dutifully produced his ID and told the hostess that we were with him, and we proceeded on our tour.
Now I know this will sound irrational, since a 20-ish student would have no reason whatsoever to have any idea who in the world I am, but I felt strangely slighted at her request for proof that I belonged there. I, who once carried a set of keys that would open almost every door on campus, was being detained by a kid who didn't know me from Adam.
I was thinking like this: "Who am I? You should know. I probably tiled your floor. I may have replaced your kitchen countertop. Who am I? I helped put up the iron fence that surrounds your park-like campus. Who am I? How could you ask such a question when I am quite possibly the one who assembled your bunk bed? I may have repaired the seat you occupy in the auditorium where your sociology class meets. Who am I?!? Instead of asking me such a stupid question, you should be thanking me for my part in making comfortable surroundings for you!"
Like I said, totally irrational, right? In my defense, it was only a fleeting thought, but it left an impression worth reflecting on at this time of year because the season is once again upon us.
The church calls it the season of Advent. Some choose to call it the Christmas season. Others just say the holidays are approaching. Whatever you call it, the truth is that all those years ago, a pure young woman became a miracle mother to the very Son of God Himself.
As Jesus grew and became self-aware, I wonder if He had moments like mine, only with good reason. When He was belittled as an illegitimate child or falsely accused of violating the law or misunderstood for the compassion He showed to poor sinners (like us), do you suppose He ever thought: "Don't you recognize me? I'm the One who made the stars over your head. Don't you know Me? I'm the One who gave the birds their voice, the One who sends the rain to grow the food for your table, and the One who knit you together in your mother's womb. How could you not recognize the One who numbers your follicles and carves the great canyons of this world and will love you to My dying day — and beyond? I'm right here!"
But they kept asking Him for His credentials. So do we. Songwriter Robert MacGimsley got it right:
Sweet little Jesus boy,
They made you be born in a manger.
Sweet little holy child,
We didn't know who you were,
Didn't know you'd come to save us, Lord,
To take our sins away.
Our eyes were blind, we could not see,
We didn't know who you were.
But it doesn't have to be that way. You can know Him, love Him and celebrate Him this season! I'm pretty sure these are the best gifts you could give Jesus this Christmas!
[By Pastor GREG WOOTEN, Lincoln Church of the Nazarene]