But with an appeal on the way, along with litigation over the size of damages, the real fight is just beginning, and claimants may wait years for any payout.

U.S. Bankruptcy Judge Allan Gropper on Thursday held that Kerr-McGee acted with "intent to hinder" when it spun off what became Tronox in 2005, saying it was liable for between $5.15 billion and $14.17 billion in environmental cleanup.

Shares of Anadarko Petroleum Corp, which bought Kerr-McGee in 2006, fell as much as 12 percent, but partially recovered, closing on Friday down 6.4 percent at $78.30. The U.S. Justice Department, a plaintiff in the case, hailed the ruling as the "the largest award ever in a bankruptcy for governmental environmental claims and liabilities."

But the sides still have to face off over where in the judge's range the damages should fall before Gropper can enter a final judgment in the case, a process that could take months.

Once a judgment is entered, Anadarko has vowed to appeal both the judgment itself, and the question of whether Gropper has the authority to enter a judgment to begin with, which could take years to resolve.

All told, the litigation could go "into 2016, if not 2017," said a professional involved in the litigation, who declined to be named because he was not authorized to speak to the media.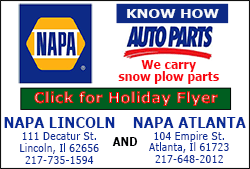 After Tronox filed for bankruptcy in 2009, it filed a lawsuit in the U.S. Bankruptcy Court in Manhattan accusing Kerr-McGee of knowingly setting up Tronox to fail by spinning off assets with heavy environmental liabilities.

When it emerged from bankruptcy in 2011, the claims were assigned to a litigation trust benefiting entities that held environmental claims against Tronox, including the U.S. government, 11 states, the Navajo nation and individual claimants.

The trust sought $25 billion to clean up about 2,000 sites across the United States for pollution from uranium deposits, wood creosote and more.

Under the so-called "fraudulent transfer" provisions of federal bankruptcy law, the value of a transferred asset can be recovered if the transfer was made with intent to hurt creditors.

In this case, Gropper found that Kerr-McGee intended to hurt holders of environmental liability claims by pushing those claims off their books and onto Tronox.

Fraudulent transfer cases of this magnitude are not common, and the ruling came as a surprise to many. When the sides attempted settlement talks last year, analysts estimated any settlement would hover in the $2.5 billion range, while Anadarko itself set aside only about $525 million in reserves.

Gropper's damages range, even at the low end, far exceeds those numbers. He said that the value of the spinoff — around $14.46 billon — can be recovered by the plaintiffs.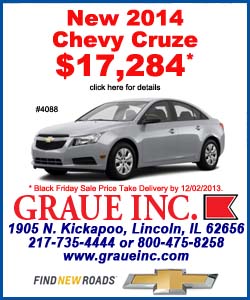 But Kerr-McGee and Anadarko will be able to offset that amount with their own claims against the Tronox trust, the size of which hinges on highly technical valuations under bankruptcy law. Gropper gave the parties 60 days to file briefs on damages, and the right to schedule an oral argument sometime thereafter.
Once a judgment is entered, Anadarko will file an appeal to the U.S. District Court in Manhattan, the petroleum company's Chief Executive Officer Al Walker said in a statement on Thursday.

That process could take months itself, and the result will likely be further appealed to the 2nd U.S. Circuit Court of Appeals.

John Hueston, the lawyer for the plaintiffs, told Reuters he was confident that Gropper's "thorough findings and careful legal analysis" would not be overturned.

Meanwhile, Gropper also faces pushback over whether he has the authority to rule on the case at all.

Gropper said that, because Anadarko previously consented to abide by his ruling, he has the authority to issue final judgment. Anadarko has argued otherwise.

An Anadarko spokesman declined to comment on Friday.

In 2011, the U.S. Supreme Court in a case called Stern v. Marshall limited the power of bankruptcy judges, and a new case before the Supreme Court, In re Bellingham Insurance Agency, is expected to further clarify that ruling. Oral arguments in the Bellingham case are slated for January. Depending on how the court rules in that case, Anadarko may be able to argue that, despite consenting to a final judgment by Gropper, the judge lacks the authority to enter one.

The case is Tronox Inc et al. v. Kerr McGee Corp et al., U.S. Bankruptcy Court, Southern District of New York, No. 09-1198.

(Reporting by Nick Brown; editing by Eddie Evans and Lisa Shumaker)
[© 2013 Thomson Reuters. All rights reserved.]
Copyright 2013 Reuters. All rights reserved. This material may not be published, broadcast, rewritten or redistributed.