Now that he is due to appear in a Florida court on Monday, his lawyer says he is looking forward to confronting them.

His trial, on charges he denies, will offer a respite from the shared cell in the tough Italian jail where the ex-head of wealth management at UBS was held after his arrest in October on a visit from Switzerland.

It may also unmask more Americans hiding money from the tax authorities, cast a new spotlight on UBS and encourage other banks to hand over information to the United States and European countries also chasing tax avoiders.

In late 2008, Weil became the unwitting trump card in a U.S. drive against banks and countries it says shield tax cheats, accused by U.S. authorities of conspiring to help Americans hide $20 billion.

The following year, UBS paid a $780 million fine and agreed to hand over the names of U.S. clients with secret accounts, breaking Switzerland's tradition of banking secrecy to avoid feared criminal charges against the bank or other executives.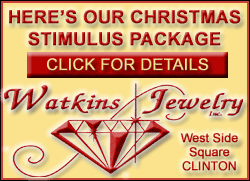 Weil's indictment was not dropped, much to his surprise and that of others at UBS.

The low-key banker, fired by UBS when he was indicted, continued living in Switzerland. He joined a small private bank, Reuss Private Group, and then became its CEO.

In October he went to Italy and was arrested. He was extradited to the United States on Friday after spending weeks in an overcrowded jail in Bologna.

"Although Weil did not go to Italy in hopes of being arrested, he is now looking forward to coming to the United States and confronting the case against him," U.S.-based Aaron R. Marcu of Freshfields Bruckhaus Deringer, said.

After his arrest, Weil told an Italian court he feared U.S. authorities could pressure him to reveal the names of more U.S. UBS clients, according to an official summary of the hearing seen by Reuters.

Weil, who could not be contacted for comment, could face up to five years jail if convicted in the United States. His lawyer says he denies ever having helped anyone cheat on their taxes. "It's time for him to put this whole situation behind him," Marcu said.

At the time of his arrest, UBS said he had been discharged from his duties when he was indicted.

PREVIOUS TRAVELS

Even when he was UBS' third-highest ranking banker, Weil shunned the limelight. He did not appear on Swiss television talk-shows and was not spotted by local media at high-profile business events or cultural ones such as the opening of the Zurich Opernhaus.

After leaving the bank, he disappeared from the public scene, but former friends and colleagues say he found it hard not being able to travel beyond his native Switzerland.

Weil had risked arrest before by taking brief trips to Germany, France and a few times to Italy, according to statements the banker made to the Italian court and a person who knows him well.

"Switzerland is a beautiful country, with lots of nice places and lakes in the west and south, good food and three languages, but after a while, it can feel very small," said a person who knows him well.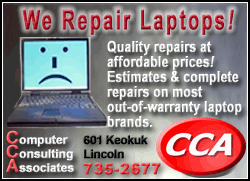 It is unclear why those previous trips around Europe did not tip off Interpol, the international criminal police, and lead to an arrest.

The October trip to Italy did.

When he checked into the exclusive 'I Portici' Hotel in Bologna, after a short stay in Rome, Weil gave the reception desk his Swiss passport.

Hotel staff, as is customary in Italy, immediately passed on the information to local police, which carried out a routine check in databases of the Italian national police and Interpol.

After the cross-checks revealed to Bologna police that Weil had a pending U.S. arrest warrant against him, officers went to I Portici and knocked on Weil's door at 1:45 am.

The banker opened the door in his pajamas and did not realize he was about to be arrested until an interpreter was brought in, according to a police report reviewed by Reuters.
SHARED CELL

Since the arrest, Weil has spent more than six weeks at Dozza, a prison that hosts twice the number of prisoners it can legally contain and where inmates use communal showers and cook their own meals. They live in 10-square-metre cells with one or two other inmates, two sources at the prison said.

Weil speaks German, English, French and Spanish beyond his native Swiss-German but no Italian, meaning he could hardly communicate with inmates and guards.

He turned 54 in the prison.

"The Dozza jail is one of Italy's most overcrowded. There is no separation between white-collar crimes and other crimes, so the banker could be sharing a cell with a murderer or a drug dealer," said Giovanni Durante, from Italy's jail police union.

At his first appearance at a Bologna court after his arrest, Weil looked tired and unshaven in a simple blue jumper with no shirt, a world apart from the elegant banker used to bespoke suits.

He arrived to the court building handcuffed and escorted by police. He spent a few minutes with his wife in a room near the court room.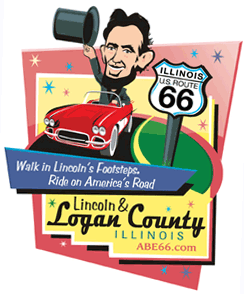 During the hearing, in which judges were examining Weil's request to be granted house arrest, he said through an Italian interpreter that he was not trying to evade U.S. justice, according to excerpts of the banker's statement included in the court's written decision to reject the house arrest request.

Weil said he was not aware that the U.S. had issued an arrest warrant against him, according to the decision.

In rejecting the request, the judge said Weil was "devoid of any roots on the Italian territory and that, due to his job, could count on economic resources and help from abroad," according to the written decision.

Weil's reference to possible U.S. pressure to reveal the names of other potential American tax evaders points to the wide implications of the trial.

His extradition comes as Swiss banks grapple with a U.S. offer to come clean by year-end on their American clients and face fines, an investigation spawned by UBS's landmark settlement.

"Thousands of Americans have come forward since the UBS case, but we know, from lawsuits filed in Switzerland, that there are still people out there trying to fight the disclosure of tax information," said Stuart Gibson, an ex-Department of Justice tax attorney who had a prominent role in the UBS case.

Gibson said Weil's trial is likely to be followed by tax authorities in other countries as well. "Germany has got a lot of people in the same position and so have other European countries like France, Britain and Italy," he said.

(Additional reporting by Katharina Bart and Patrick Temple-West; writing by Lisa Jucca; editing by Alessandra Galloni and Philippa Fletcher)
[© 2013 Thomson Reuters. All rights reserved.]
Copyright 2013 Reuters. All rights reserved. This material may not be published, broadcast, rewritten or redistributed.