(Copy of questionnaire responses)

How Many Employees: 6

How long have you been a Chamber member?
Since 1976

Why did you decide to invest in Logan County?
John Renfro has been a life-long resident of Logan County (Middletown) and when he was ready to open his own business, Lincoln and Logan County was the obvious choice.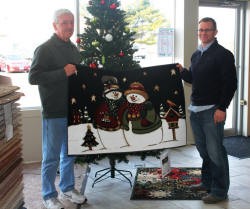 What products and services do you offer to Logan County?
All flooring options including: carpet, vinyl, tile, laminate, luxury vinyl tile, ceramic, hardwood, engineered hardwood and area rugs.

What does the future of your business look like?
We are looking forward to a bright future with our new line of products, serving the Lincoln community and Logan County.

Five "Did you know?" Facts about The Carpet House.

1. Did you know that John has been installing flooring products for over 45 years?

2 . Did you know that we have been family owned and operated at this location since 1976?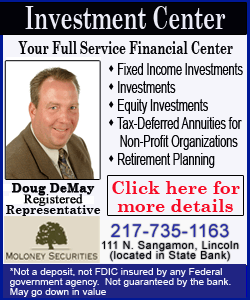 3. Did you know that we just completed a major renovation on our showroom? Come check it out!

4. Did you know we offer a full line of custom ceramics from flooring to back splashes?

5. We also offer custom area rugs – choose from off-the-rack or custom design your own any shape, any size and color options are available.
Contact person: Amanda Lawrence, 217-735-2531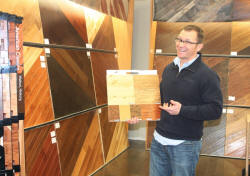 [Text copied from file received from the Lincoln/Logan County Chamber of Commerce]