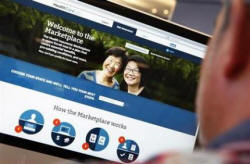 Obamacare website back up ahead of schedule after maintenance
Send a link to a friend
[December 16, 2013] NEW YORK (Reuters) — The troubled federal website used by Americans to shop for health insurance as part of President Barack Obama's healthcare overhaul was back up and running on Sunday after planned maintenance overnight took less time than planned, government officials said.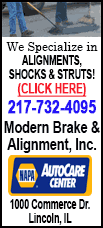 Healthcare.gov underwent what officials at the Centers for Medicare & Medicaid Services, the agency running the healthcare overhaul, called "extended maintenance" beginning at midnight Saturday EST. The work was scheduled to last through approximately noon on Sunday, during which time people in the 36 states served by HealthCare.gov could not fill out applications or enroll in a health insurance plan.

The site was instead up and running at 8:30 a.m. on Sunday morning, CMS said in a statement.

The downtime affected not only customers in the 36 states but also those in the 14 states and District of Columbia running their own insurance marketplaces.

In addition to the marketplace where people shop for and enroll in a health plans, the federal data services hub was unavailable. The hub determines whether people are eligible for subsidies to defray the cost of insurance, regardless of what state they live in.

Since its disastrous rollout on October 1, HealthCare.gov has undergone both planned and unplanned downtime and outages as contractors have scrambled to repair the botched software. Since late November, it has functioned much more smoothly.

(Reporting by Sharon Begley; editing by Bill Trott)
[© 2013 Thomson Reuters. All rights reserved.]
Copyright 2013 Reuters. All rights reserved. This material may not be published, broadcast, rewritten or redistributed.