County officials say they are stuck over the price tag and estimates of repair costs, likely delaying plans by Detroit's emergency manager to deliver a financial restructuring plan early next month.

State-appointed manager Kevyn Orr set a deadline of December 20 to reach a water deal, which would help meet a self-imposed early January date for filing a plan to bring Detroit out of bankruptcy — well ahead of a March 1 requirement set by U.S. Bankruptcy Judge Steven Rhodes.

Suburban officials expressed grave doubts about Orr's timeline.

"That deadline is dead in the water," said Mark Hackel, executive of Macomb County, who has participated in talks.

A key sticking point is the estimate of what it would cost to repair or replace underground pipes and other Detroit Water and Sewerage Department infrastructure.

Gerald Poisson, deputy executive for Oakland County — home to 1.2 million DWSD customers — said preliminary financials he had seen estimated it would cost $20 billion to upgrade the system over two decades. Rates would have to quadruple to fund repairs, he said.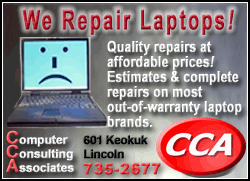 Hackel said the suburban representatives do not yet have a reliable estimate.

"There are major costs underground that haven't come to the surface," Hackel said. "We have not yet had a chance to kick the tires and see what we're being asked to pay for."

The DWSD serves around 4 million customers, covers 1,100 square miles and only recently emerged from decades of court oversight for failing to comply with federal environmental regulations. The DWSD is also losing customers in the Flint area who are building their own pipeline to save money.

Still, the DWSD is seen as the most valuable asset Orr can use to help fund the city's operating costs.

Detroit entered bankruptcy with $18 billion in long-term debt and steep budget deficits. Orr, who has made clear some creditors will receive only pennies on the dollar, also must create a plan so Detroit can emerge from bankruptcy with enough from taxes and other sources revenue to fund operations.

Orr's office floated a deal in October in which DWSD customers would pay a total of $9 billion to Detroit over 40 years to lease its assets. A new Metropolitan Area Water and Sewer Authority would benefit from the suburbs' higher credit ratings, making it cheaper to borrow money for repairs.

Oakland County Executive L. Brooks Patterson rejected that offer outright as too expensive for the suburban communities.

Orr's office declined to comment on the talks with the counties.

Douglas Bernstein, a bankruptcy attorney with Plunkett Cooney in the Detroit suburb of Bloomfield Hills, said the lack of a deal so far is "not optimal, but not fatal" for Orr's plans. He can always wait until March 1 to file, Bernstein said.

"Orr is going to have to do a sales job to show the suburbs why it's in their interest to be part of a regional authority," he said.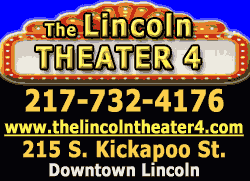 IN NEED OF REPAIR

The DWSD serves around 40 percent of Michigan's population in eight counties using more than 4,300 miles of water pipes. But Detroit's population has plummeted to around 700,000 from a peak of 1.8 million in the 1950s, and revenue has not kept up with repair needs on its decades-old network of pipes.

"The city has a population with limited means so we have to stretch the life and use of equipment," said William Wolfson, DWSD's chief operating and compliance officer. "There is no question that we need to invest in the system."

Public DWSD investment plans count on spending around $1.4 billion on its water and sewer systems by fiscal year 2017. For the fiscal year ending June 30, 2012, the DWSD had combined water and sewer revenue of around $800 million.

Shortfalls widened in years prior to Orr's arrival in part due to rampant corruption. Former Detroit mayor Kwame Kilpatrick was sentenced to 28 years in prison in October on racketeering and other charges, including funneling tens of millions of dollars out of the DWSD.

Some suburban officials want veto power over major decisions in any new regional water authority to avoid such problems.

The DWSD currently has around $6 billion in outstanding bonds. Oakland County's Poisson says under preliminary talks the regional authority would keep that debt, but legacy pension costs would go to the city.

Complicating the situation is competition in the form of a new pipeline under construction by the recently formed Karegnondi Water Authority to serve 250,000 customers in the Flint, Michigan area, beginning in 2016. Those customers currently account for 12.5 percent of DWSD revenue.

Jeff Wright, water commissioner for Genesee County which is part of the new authority, said the pipeline has a projected cost of $300 million and lower water rates will save customers $200 million over 25 years.

"We decided we could do this more cost effectively," he said.

SEWAGE PROBLEM

Environmentalists and public officials are keeping a close watch on developments, saying DWSD management must press ahead with repairs.

"They (the DWSD) seem to be heading in the right direction," said William Creal, chief of the Michigan Department of Environmental Quality's water resources division. "The question is how long it will take them to get there."

The city has a combined water and sewer system and on a typical day, the city's lone waste treatment plant, built in the 1940s, handles up to 900 million gallons of human waste daily.

According to state officials, the DWSD and environmentalists, the plant has problems during heavy rains, and weather data shows annual precipitation in the area rose 25 percent from 1981 to 2010. It is expected to keep rising.
"Call it climate change or whatever you want, the reality is it's getting wetter," said Robert Burns, of environmental group Friends of the Detroit River.

Storms yielding 2 or 3 inches of rain can send billions of gallons of water through Detroit's system, overloading it and pouring raw sewage and partially treated waste into the Detroit River. This generates fines the DWSD must pay.

The DWSD is developing plans to spend $50 million to install trees and other water-absorbing plants on Detroit's ever-growing supply of vacant land.

"There are some exciting opportunities here for Detroit to do something really innovative," said Nancy Love an engineering professor at the University of Michigan.

Because the fate of the DWSD will have an impact across the state, Oakland County's Patterson argues that Michigan's Republican Governor Rick Snyder should broker a deal.

Sara Wurfel, a spokeswoman for Snyder, said Snyder's office has been monitoring talks between Detroit and the suburbs but will not comment further.

While there is plenty of mistrust in the suburbs following decades of strained relations with Detroit, Oakland County's Poisson said ultimately they want to make a deal.

"Something has to happen and someone has to pay for it. The question is who has to bear the burden," he said. "But we have to move forward. We have to have sewer and water."

(Reporting by Nick Carey; editing by Tim Dobbyn)
[© 2013 Thomson Reuters. All rights reserved.]
Copyright 2013 Reuters. All rights reserved. This material may not be published, broadcast, rewritten or redistributed.