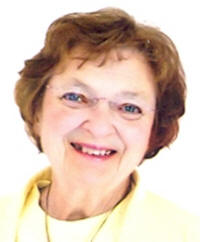 Shirley Allspach
[December 13, 2013] MOUNT PULASKI — Shirley E. Allspach, 77, of Mount Pulaski, died Friday, Dec. 13, 2013, at 5:35 a.m. at Memorial Medical Center in Springfield.
(Below is a copy of the obituary from the funeral home.)
___
Mt. Pulaski: Shirley E. Allspach, 77, of Mt. Pulaski passed away at 5:35 A.M. Friday December 13, 2013 at Memorial Medical Center in Springfield.
Shirley was born on November 3, 1936 in Edinburg, IL to Russell and Margaret Porter Cary. She worked as a maternity nurse at Abraham Lincoln Memorial Hospital in Lincoln and retired as a registered nurse from Vonderlieth Living Center in Mt. Pulaski. She was a member of the Lake Fork Christian Church and the Eastern Star. She married Donald Allspach on March 10, 1957 In Mt. Auburn, IL. He survives her.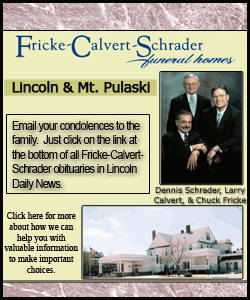 Also surviving are three children, Debra (Chris) Neaville of Mt. Pulaski, IL, Janet Toohey of Fancy Prairie, IL and Gary (Kella) Allspach of Mt. Pulaski, IL, two brothers, Paul Cary of Chicago and Gail (Betty) Cary of Mt. Auburn, IL, nine grandchildren and four great grandchildren. She was preceded in death by her parents.
Services for Shirley will be 10:00 A.M. Tuesday December 17, 2013 at the Mt Pulaski Christian Church with James Morrell officiating. Visitation will be from 4-7 P.M. Monday December 16, 2013 at Mt Pulaski Christian Church Family Life Center. A burial at Steenbergen Cemetery will follow the service. Memorials may be given to Lake Fork Christian Church, Mt Pulaski EMS or Vonderlieth Living Center. Services are entrusted to Fricke-Calvert-Schrader Funeral Home in Mt. Pulaski.