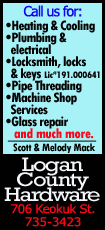 The Blue Demons (6-4) improved to 12-0 against the Cougars as guard Billy Garrett collected eight points in overtime in a 77-70 victory over Chicago State at Allstate Arena.

Garrett hit a 3-pointer and went 5-of-6 from the free throw line to collect the bulk of the Blue Demons' 15 extra-session points.

Forward Cleveland Melvin collected 18 points and 11 rebounds, Garrett scored 17, and guard Brandon Young added 14 as the Blue Demons (6-4) won their second straight game and third in their last four.

It was DePaul's first overtime triumph since first a 68-66 decision over Detroit on Nov. 8, 2009.

Chicago State (4-6) rallied from a 12-point second-half deficit to take a brief late lead before Young forced a 62-62 tie with a free throw with 48 seconds left in regulation.

"I thought they came in with a recipe for an upset on the road, that is, to kind of hang in there, take some blows and wait for the home team to let up," DePaul coach Oliver Purnell said. "I was thrilled to get into overtime, and I felt the pressure eased on our guys and we took control."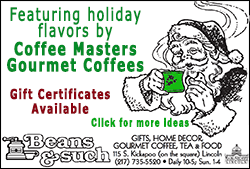 In the overtime period, Charles McKinney sparked the Blue Demons with a steal and layup followed by six points from Garrett for a 70-64 edge. McKinney later put an exclamation point on the victory with a dunk for a 76-68 lead.

McKinney's efforts in overtime set the tone.

"He plays so hard something was bound to happen with him," Young said. "He really started out running in overtime with the steal and layup. That was a game-changer."

Forward Quinton Pippen and guard Nate Duhon paced the Cougars with 18 points apiece, with guard Clarke Rosenberg adding 17.

"This was a game we marked on our schedule," Pippen said. "We really wanted to get after these guys and get this win. We lost, but my team fought hard and I'm really proud of the way we fought."

The Cougars jumped to a quick 17-9 lead behind Pippen's seven early points.

But Chicago State abruptly stalled while DePaul launched a 16-2 run over the next 4 minutes 12 seconds. The Blue Demons grabbed their first lead at 21-19 on the second of guard Durrell McDonald's back-to-back 3-pointers with 9:21 left in the first half.

The Blue Demons led the rest of the half, opening a 38-32 advantage by the break behind Melvin's nine points.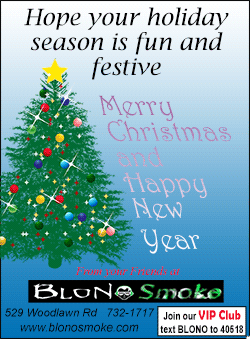 Melvin had a layup and a jam in a 53-second span as DePaul opened its biggest lead to that point at 50-38 with 14:07 to play.

Chicago State still trailed 54-43 when it used a 16-4 run over a seven-minute span to take a 59-58 lead on a 3-pointer by forward Matt Ross with 5:06 remaining.

Guard Corey Gray hit a baseline 3-pointer with 1:21 remaining to give the Cougars the lead again at 62-61. After Young tied the game at 62-62 on a free throw, both teams missed late scoring opportunities in regulation.

"I'm excited about how our guys put up a fight," Chicago State coach Tracy Dildy said. "I don't believe in moral victories, but I'm real proud of our guys."

Last year the Cougars' bid for a win over the Blue Demons collapsed in the second half. Chicago State led 44-30 at halftime but DePaul outscored the host 44-20 in the final 20 minutes on the way to a 74-64 victory.

Chicago State hosts Southern Illinois-Edwardsville on Monday while DePaul resumes play Wednesday at home against Houston Baptist, its third game in seven days.

NOTES: Chicago State and Grand Canyon are the only Western Athletic Conference teams with four players averaging 10 points or better. Forward Quinton Pippen came into the game leading with a 15.0 point average. ... Eight different Cougars have made 3-pointers this season. Pippen has made 88 career 3-pointers and needed just three to enter Chicago State's all-time top 10 list. He hit just two on Sunday, however.... Nine different Chicago State players have started at least one game this season. ... Under head coach Oliver Purnell, DePaul is 20-3 when scoring 80 points or more and 5-0 so far this season. ... Forward Cleveland Melvin played in his 100th career game on Sunday and passed Dallas Comegys (1,613 points) for seventh on the Blue Demons' all-time scoring list. Melvin now has 1,624 career points. Young's five assists gave him 450 for his career, passing Terrence Greene (449 assists) for fourth place all-time. ... DePaul is now 18-1 all-time against current members of the Western Athletic Conference.

[© 2013 Thomson Reuters. All rights reserved.]
Copyright 2013 Reuters. All rights reserved. This material may not be published, broadcast, rewritten or redistributed.