The Cubs, as expected, have not been big players in the trade or free-agent fields this winter. Epstein said that's all by design and that he understands the fans' frustration.

"We feel the same frustration," he said. "But I think I'd be really compromising the organization if we decided just because we were frustrated and people around us were frustrated that we would scrap the plan and try to add some things cosmetically to make it look better than it really is.

"There's a really high bar we're aiming for and we know we're going to get there and it's going to be sustainable."

The Cubs entered and exited the winter meetings quietly, but that doesn't mean they weren't active. They made a relatively minor trade on the meeting's final day, swapping left-handed hitting outfielder Brian Bogusevic for right-handed hitting outfielder Justin Ruggiano with the Marlins.

That came one day after Epstein fielding questions about yet another day of inactivity.

"We're not just hanging out at the old Dolphin," quipped Epstein, referring to the hotel that hosted the winter meetings.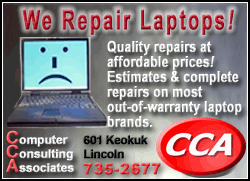 Epstein and general manager Jed Hoyer remain in search of a starting pitcher, another bullpen arm and some outfield depth.

Even though the Cubs are a major-market team, finances have been somewhat constricted, and the brass is waiting for players in the highly touted farm system to begin bubbling to the top, perhaps as early as this coming season.

Until then, Epstein and Co. will search for some bargains, a process that could last well into January.

NOTES, QUOTES

RHP Liam Hendriks, designated for assignment by the Twins on Dec. 5, was claimed off waivers by the Cubs on Dec. 13. The signings of RHPs Ricky Nolasco and Phil Hughes made Hendiks expendable in Minnesota. Hendriks, 24, made 10 appearances (eight starts) last season with the Twins, going 1-3 with a 6.85 ERA.


RHP Jeff Samardzija has been the subject of much trade speculation, but team president Theo Epstein said at the winter meetings that Samardzija is the Cubs' Opening Day starter as of now. Samardzija, who turns 29 in January, cannot become a free agent until after the 2015 season, but the Cubs have not been able to come to terms on a contract extension. "Every time we meet with (Samardzija's agent, Mark Rodgers), I feel great about the relationship and the relationship with Jeff, too," Epstein said. "Talks are amicable, open. We're transparent about the situation and our interests, and he's transparent about Jeff's desires and interests."


SS Starlin Castro is a possibility for the leadoff spot in 2014, according to new manager Rick Renteria. The Cubs were without a true leadoff man after the Aug. 19 trade of OF David DeJesus to Washington. Castro had a down year in 2013, and his on-base percentage was only .284, far from ideal for a leadoff man. "I know over the course of his career, (Castro) has led off quite a bit and has some significantly decent numbers in that spot," Renteria said "But as we continue to put together the club and see matchups and things of that nature as the season progresses, we'll see where we are at."


C George Kottaras was obtained in a trade with the Kansas City Royals. The Cubs expect the 30-year-old Kottaras to back up C Welington Castillo. Dioner Navarro served that role well in 2013, batting .300 and winning rave reviews for his handling of the pitching staff. But Navarro was likely going to be too expensive for the Cubs, and he wound up signing with Toronto.
RHP Kyuji Fujikawa continues his rehab from Tommy John surgery performed last June. He's not expected to open the 2014 season on the active roster, but the Cubs say they feel he is progressing. "He's doing better, obviously," said manager Rick Renteria. "He's doing well. Obviously he's on our roster and expected to keep moving along. So we'll see where he's at."


LHP Wesley Wright and the Cubs were close to finalizing a free-agent contract after Wright was non-tendered by the Rays. The Cubs want another lefty in the pen to take some of the load off LHP James Russell, who appeared in 74 games this year after working in 77 in 2012. Russell showed signs of fatigue as the season wore on, and he struggled from time to time.


OF Justin Ruggiano, obtained at the end of the winter meetings in a trade with Miami for OF Brian Bogusevic, gives the Cubs a right-handed bat in the outfield. Nate Schierholtz and Ryan Sweeney are left-handed hitters, as is Bogusevic. Ruggiano, who hit 18 homers in 2013 for the Marlins, joins Junior Lake as right-handed hitting outfielders for the Cubs.

QUOTE TO NOTE: "We're on our way there, but we're not there yet." — Cubs president Theo Epstein on the Cubs being big-splash players in the offseason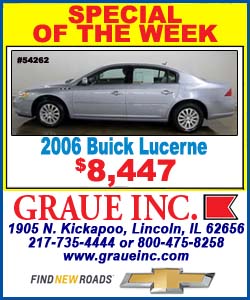 ROSTER REPORT

The Cubs managed to avoid a 100-loss season, but they limped to the finish with a 9-18 record in September. There was some fraying around the edges as far as discontent goes. Pitchers Edwin Jackson and Jeff Samardzija were involved in dugout dustups with former manager Dale Sveum and third base coach David Bell, respectively. Closer Kevin Gregg also expressed frustration about possibly losing his job to Pedro Strop but later apologized for a "misunderstanding." Team president Theo Epstein said the incidents were understandable, in part, because of the competitive nature of the players at the end of another losing season.

BIGGEST NEEDS: The Cubs need to do something to aid the offense. They did hit home runs, but getting on base and walking again were challenges for this club, despite the front office's emphasis on these areas. The Cubs are banking on their "core" players, first baseman Anthony Rizzo and shortstop Starlin Castro, rebounding from years in which they regressed. That must happen for the Cubs to do better next season.

With little money to spend on big-name free agents, team president Theo Epstein and GM Jed Hoyer will have to be creative in finding value in mid-level offensive players, such as they did with RF Nate Schierholtz last offseason. The Cubs have a decent top three of their starting rotation with LHP Travis Wood and RHPs Jeff Samardzija and Edwin Jackson. They will need to add one veteran starter, as they did last year with RHP Scott Feldman (whom they traded in July) to add experience to the back of the rotation.

ARRIVALS: C George Kottaras (trade with Royals), OF Justin Ruggiano (trade with Marlins), RHP Liam Hendriks (waiver claim from Twins)

DEPARTURES: C Dioner Navarro (free agent, signed with Blue Jays), OF Brian Bogusevic (traded to Marlins)

FREE AGENTS: RHP Kevin Gregg, RHP Scott Baker, RHP Matt Guerrier, RHP Daniel Bard, 1B Mat Gamel, RHP Chang-Yong Lim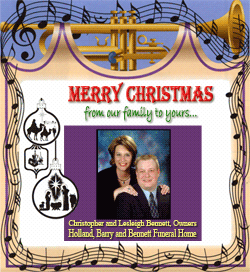 Gregg is likely a goner, and Baker would have to give the Cubs some sort of "hometown discount" after he essentially used the entire season to rehab for $5.5 million. Guerrier missed the last seven weeks of the season due to an elbow injury.

ARBITRATION-ELIGIBLE: 2B Darwin Barney, LHP James Russell, LHP Travis Wood, RHP Jeff Samardzija, INF Luis Valbuena, OF Nate Schierholtz, RHP Pedro Strop

There are several valuable pieces here, led by Wood and Schierholtz. The Cubs may try to strike long-term deals with both Wood and Samardzija. Schierholtz will be a free agent after next season, but he picked a good time to have a career year in 2013. Strop is a potential closer of the future. The Cubs like Valbuena for his left-handed bat and versatility.

IN LIMBO: OF Brett Jackson and 3B/OF Josh Vitters have been major disappointments who spent the entire year in the minor leagues after making their big league debuts in 2012 and largely failing. Both of these former No. 1 draft picks are expected to remain with the organization, but they are on notice that they are on their last chances. Vitters will be converted to the outfield in spring training.

MEDICAL WATCH:

C Welington Castillo (right knee surgery in November 2013) is expected to be 100 percent by spring training.


RHP Matt Guerrier (strained flexor mass in right elbow) missed the season's final seven weeks. The Cubs don't think he'll have to undergo Tommy John surgery, which could knock him out for up to 12 months. Guerrier and the Cubs might both be interested in the pitcher signing a minor league deal while he rehabs.


RHP Kyuji Fujikawa (Tommy John surgery in June 2013) won't be ready for the start of the 2014 season.


RHP Arodys Vizcaino (Tommy John surgery in March 2012, arthroscopic right elbow surgery in May 2013) missed a second consecutive season. Instead of having Vizcaino go to the Arizona Fall League, the Cubs are sending him to the instructional league in Arizona so they can better monitor to his rehab. Before the winter meetings, Cubs president Theo Epstein said Vizcaino's immediate future is as a reliever.
[© 2013 Thomson Reuters. All rights reserved.]
Copyright 2013 Reuters. All rights reserved. This material may not be published, broadcast, rewritten or redistributed.