WESTERN CONFERENCE
PACIFIC DIVISION
                W  L  OTL GF  GA  PTS  
1. Anaheim      22 7  5   108 87  49   
2. Los Angeles  22 7  4   93  65  48   
3. San Jose     20 7  6   108 82  46   
4. Vancouver    20 10 5   98  83  45   
5. Phoenix      18 9  5   104 100 41   
6. Calgary      13 15 4   83  102 30   
7. Edmonton     11 20 3   91  117 25   

CENTRAL DIVISION
                W  L  OTL GF  GA  PTS  
1. Chicago      23 7  5   132 100 51   
2. St. Louis    22 6  3   110 73  47   
3. Colorado     21 9  1   88  73  43   
4. Minnesota    19 11 5   81  81  43   
5. Dallas       15 11 5   90  93  35   
6. Nashville    16 14 3   77  92  35   
7. Winnipeg     14 15 5   90  100 33   

EASTERN CONFERENCE
ATLANTIC DIVISION
                W  L  OTL GF  GA  PTS  
1. Boston       22 9  2   92  70  46   
2. Montreal     20 11 3   87  73  43   
3. Tampa Bay    18 11 3   87  80  39   
4. Detroit      15 10 9   89  91  39   
5. Toronto      17 14 3   97  99  37   
6. Ottawa       13 15 6   96  111 32   
7. Florida      11 17 5   76  108 27   
8. Buffalo      7  23 3   55  96  17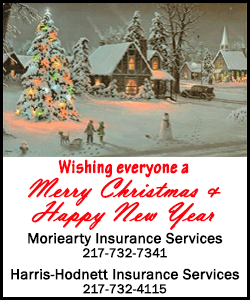 METROPOLITAN DIVISION
                W  L  OTL GF  GA  PTS  
1. Pittsburgh   23 10 1   105 74  47   
2. Washington   17 12 3   100 93  37   
3. Carolina     14 13 7   79  94  35   
4. Columbus     14 15 4   85  92  32   
5. New Jersey   13 15 6   78  85  32   
6. Philadelphia 14 15 3   72  86  31   
7. NY Rangers   15 17 1   72  88  31   
8. NY Islanders 9  19 6   83  118 24 
Note: Overtime losses (OTL) are 
worth one point in the standings and 
are not included in the loss 
column (L). 

SUNDAY, DEC. 15  (GMT)
Philadelphia at Washington (2000) 
Tampa Bay    at Detroit    (2200) 
Florida      at Montreal   (2300)
MONDAY, DEC. 16 (GMT)
Los Angeles  at Chicago    (0000) 
Calgary      at NY Rangers (0000) 
Edmonton     at Anaheim    (0100)
[© 2013 Thomson Reuters. All rights reserved.]
Copyright 2013 Reuters. All rights reserved. This material may not be published, broadcast, rewritten or redistributed.