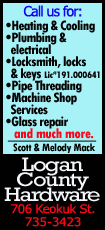 Twelve games on the hectic Week 15 schedule had playoff implications as teams jockeyed for positions with just two weeks' worth of games left on the regular season calendar.

Seattle, who have already reached the playoffs with an NFC-best mark of 12-2, cut down the hosting New York Giants 23-0 at the winter-weather site of Super Bowl 48.

The Seahawks coolly closed in on securing a first-round bye as West Division winners as their top-rated defense stole the show, intercepting two-time Super Bowl Most Valuable Player Eli Manning five times in shutting down the hosting Giants (5-9).

Seattle are aiming to return to the Meadowlands for a Super Bowl appearance on February 2.

Seahawks quarterback Russell Wilson, who completed 18 of 27 passes including a touchdown and ran eight times for 50 yards, notched his 23rd win — a record for a quarterback in his first two seasons. He said Sunday's win could pay further dividends.

"I think the biggest thing that we can learn from playing here and getting a win is we'll just have a great feel for the stadium," said Wilson. "We've been here before, we were successful here. That's a positive thing."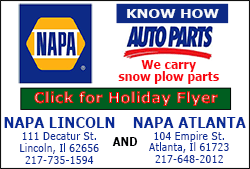 Also in a cheery mood were the Kansas City Chiefs, who clinched a berth in the playoffs with a 56-31 road victory over the Oakland Raiders.

The Chiefs improved to 11-3 as quarterback Alex Smith tossed five touchdown passes in completing an economical 17 of 20 against AFC West rival Raiders (4-10).

Smith hit running back Jamaal Charles for four of his TD passes. Charles, who also scored on a one-yard plunge, totaled a remarkable 195 receiving yards on eight catches.

Kansas City, playing their first season with signal caller Smith and head coach Andy Reid, began the campaign with nine wins in a row before losing three straight, twice to Denver and once to San Diego.

LOST OPPORTUNITIES

The New England Patriots and New Orleans Saints failed to take advantage of opportunities to clinch playoff positions.

New England (10-4) appeared poised to notch a fourth straight come-from-behind win and claim the AFC East title before quarterback Tom Brady's fourth-down pass was intercepted by newly signed safety Michael Thomas in the end zone with two seconds left to preserve a 24-20 win for the Miami Dolphins.

The Dolphins (8-6), desperately needing a win to stay in the thick of the AFC wildcard race, recovered from a 20-17 deficit when quarterback Ryan Tannehill hit Marcus Thigpen with a 14-yard touchdown pass with 1:15 left in the game.

Miami snapped a string of seven consecutive losses against the Patriots, who lost ground in their quest to snare the top seeding in the AFC.

"We had plenty of chances all day," said Brady, who held a terse post-game media session. "We made some good plays, and we made some (expletive) plays. Thank you."

Also squandering a chance to book a playoff berth were the New Orleans Saints, who lost to the St. Louis Rams 27-16.

The visiting Saints fell behind 24-3 by intermission and could not recover as they dropped to 10-4 and into a tie for first place in the NFC South with the Carolina Panthers.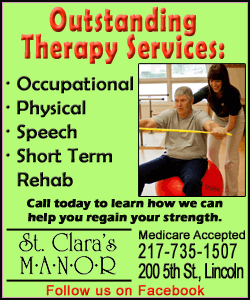 Carolina moved up with a 30-20 victory over the Jets (6-8), that crippled the New Yorkers' playoff chances.

The San Francisco 49ers firmed up their hold on an NFC wild card spot by walloping the Tampa Bay Buccaneers 33-14.

San Francisco (10-4) dominated possession, outgaining Tampa Bay (4-10) by 187 yards to 39 on the ground while quarterback Colin Kaepernick completed 19 of 29 passes for two TDs.

The Arizona Cardinals (9-5) stayed in the NFC wild card chase by scraping by the Tennessee Titans (5-9) in overtime 37-34 on a 41-yard field goal by Jay Feely.

Arizona built a 34-17 lead in the fourth quarter before the Titans charged back with 17 consecutive points, tying the game on an eight-yard TD pass from Ryan Fitzpatrick to Michael Preston with 10 seconds left.

EAST DEFEATS

The Philadelphia Eagles suffered what looked to be a damaging defeat when they fell 48-30 to the Minnesota Vikings (4-9-1), who were playing without Pro Bowl running back Adrian Peterson and his back-up Toby Gerhart.

Philadelphia entered the contest with a one-game lead over the Dallas Cowboys in the NFC East before slipping to 8-6 as Vikings quarterback Matt Cassell completed 26 of 35 passes for 382 yards and two touchdowns.

But the Cowboys (7-7) followed suit, losing to the Green Bay Packers 37-36 after leading by 23 points as Dallas quarterback Tony Romo threw two interceptions in the final three minutes.

The victory kept the Packers (7-6-1), who scored 20 points in the fourth quarter, alive in the playoff picture.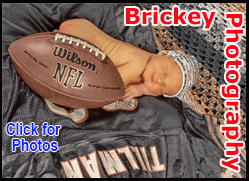 The Chicago Bears looked in danger of losing ground in the tight NFC North race before battling back to beat the Cleveland Browns 38-31 in a winning return by quarterback Jay Cutler.

Cutler, who missed the previous four games due to a sprained ankle, shook off some early rust and tossed three touchdown passes for Chicago, who trailed 24-17 after three quarters.

Taking the reins back from back-up Josh McCown, Cutler connected on 22 of 31 throws for 265 yards.

The Bears, who began the day tied with the Detroit Lions for the division lead, improved their record to 8-6.

AFC South champions the Indianapolis Colts took out their frustrations over a 42-28 loss last week to the Cincinnati Bengals by thumping the woeful Houston Texans (2-12) 25-3.

The victory improved the Colts to 9-5 and fueled their hopes of improving their seeding for the playoffs.

(Reporting by Larry Fine, editing by Gene Cherry)
[© 2013 Thomson Reuters. All rights reserved.]
Copyright 2013 Reuters. All rights reserved. This material may not be published, broadcast, rewritten or redistributed.