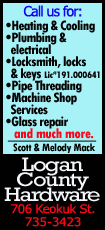 Guard Eric Bledsoe contributed 24 points, eight rebounds and eight assists, and the Phoenix Suns earned their fifth consecutive win Sunday, 106-102 over the Golden State Warriors.

Guard Goran Dragic added 21 points for Phoenix (14-9), and forward Channing Frye scored 20.

The Suns, riding their longest winning streak in nearly three years, prevailed for the seventh time in nine games. They last won six straight at the end of the 2009-10 season, when guard Steve Nash and forward Amar'e Stoudemire led Phoenix to the Western Conference finals.

No one in the Suns dressing room is talking about those heights, but the first seven weeks of the season aren't going the way many expected.

"I can only say, we already have 14 wins, so that's pretty good," said Dragic, who reached 20 points for the third straight game and hit all four of his 3-point attempts Sunday. "We're playing well, and we don't want to stop here. We want to go up and try to be a playoff team. It's a long season, we have 60 more games, but we are a good team, and we have a lot of guys who are contributing."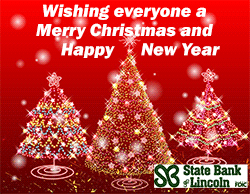 Bledsoe, who scored a career-high 28 points Thursday in a win over the Sacramento Kings, challenged for his first triple-double and added three steals as the Suns held Golden State to 22 points in the fourth quarter snapped a six-game losing streak to the Warriors.

Golden State guard Stephen Curry led all scorers with 30 points. He pulled the Warriors within 102-100 with his fourth 3-pointer of the game with 1:37 left. However, the Suns clamped down on defense from there, and the Warriors didn't score again until just before the final buzzer.

Guard Klay Thompson had 19 points and forward David Lee had 18 points and 13 rebounds for the Warriors, who never led in the second half but wouldn't allow the Suns to run away. Golden State, which lost for the third time in five games, was done in by 20 turnovers, a recurring theme of late.

"Right now, the turnovers are hurting us, and we're not playing 48 minutes with a sense of urgency," Warriors coach Mark Jackson said. "We came in here talking about how we had to be the hardest-working team because (Phoenix) plays extremely hard and they're talented. And we did not do that.

"I'm finding that the guys in the suits and ties want it more that the guys in uniform. We've been watching the same movie every night, and it gets old."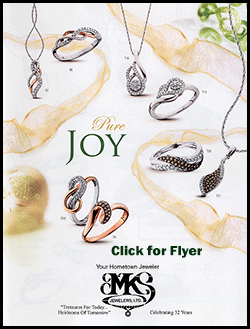 Curry extended his streak of games with 20-plus points to a career-best 10, but playing from behind hurt his team again.
"We're able to come back whether we're home or on the road and make it a ballgame," Curry said. "But if every night you are exerting so much energy and making so many plays just to get back in the game, more times than not you're not going to be able to jump that hurdle."

There were 11 lead changes in the first quarter before the Suns rode Frye's 10 points to a 33-27 lead. Golden State center Andrew Bogut had eight points and five rebounds for the Warriors, but he scored only one point and six boards the rest of the way.

Bledsoe and Dragic combined for 22 points, eight assists and four steals in the first half, and a Frye free throw with 1:29 left gave Phoenix its biggest lead of the night at 59-46. However, the Warriors scored the final seven points of the half, capped when Bogut flipped a behind-the-back pass to Curry on the break for a 3-pointer with 1.9 seconds left to cut the deficit to 59-53.

The Suns led by as many as nine in the third quarter. A Dragic 3-pointer made it 74-65 with 5:36 left, but Golden State rallied and tied the game at 80 on a 3-pointer by forward Marreese Speights with 1:15 left.

The fourth quarter was more of the same. Phoenix led 102-95 after back-to-back 3-pointers by Bledsoe and Frye, but the Warriors came right back to set up the tight finish.
NOTES: Before the Warriors' six-game winning streak in the series, the Suns won seven in a row against Golden State. ... Lindsey Hunter, who served as interim head coach for the Suns last year, is now an assistant on Mark Jackson's staff with the Warriors. "He's a quality human being and a high IQ for the game of basketball," Jackson said. "He's been a great addition to the staff." ... Guards Goran Dragic (29 points) and Eric Bledsoe (a career-high 28) combined for 57 points in Friday's win against the Sacramento Kings. The last time two Suns guards had at least 28 points in the same game, Leandro Barbosa (41) and Jason Richardson (34) combined for 75 in a 140-118 win over the Oklahoma City Thunder on Feb. 20, 2009. ... The Suns went into the game leading the NBA in 3-point-percentage defense, holding opponents to 32.3 percent shooting. They were 30th in the NBA last year (38.8 percent). Golden State shot 11-for-22 from behind the arc Sunday.
[© 2013 Thomson Reuters. All rights reserved.]
Copyright 2013 Reuters. All rights reserved. This material may not be published, broadcast, rewritten or redistributed.