"I got my Dikembe Mutombo and Shaquille O'Neal old-school swag," the 5-foot-9 Robinson said. "Tell them guys watch out, I'm blocking shots."

Robinson's block — one of his two in the game — highlighted a strong defensive second half for the Denver Nuggets, who beat the New Orleans Pelicans 102-93.

Center J.J. Hickson and forward Wilson Chandler each scored 19 points to lead a balanced attack for the Nuggets. Hickson also had 11 rebounds.

Robinson came off the bench to score 14 points for the Nuggets, who had five players score at least 12 points.

It was Robinson's blocks that delighted the crowd. His first came on guard Brian Roberts in the second quarter, and his block on Gordon led to a layup for him that gave the Nuggets a 90-78 lead.

"Two blocks and no (technicals)," coach Brian Shaw said. "We'll take it."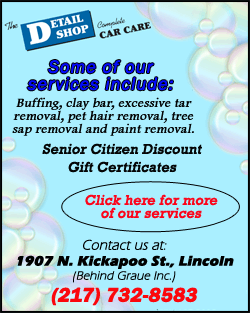 It wasn't the performance the Pelicans were looking for. They were outrebounded 51-31 and struggled from the field in the second half.

Forward Ryan Anderson had a game-high 26 points and guard Austin Rivers scored a season-high 17 for the Pelicans, who had their two-game win streak snapped.

"We just didn't have the same juice tonight that you need to win a game on the road, and it was winnable," Pelicans coach Monty Williams said. "We settled for a lot of jump shots, and when you do that you set yourself up for a lot of fast breaks."

Denver had something to do with the Pelicans' struggles. The Nuggets got the defensive quarter they needed in the third. They held New Orleans to 30.4 percent shooting (7-for-23) and 16 points in the period to take a seven-point lead into the fourth.

Denver grabbed control midway through the period with an 8-0 run that turned a one-point lead into a 71-62 advantage. The Pelicans missed seven straight shots and had two turnovers during Denver's run that ended with Roberts' 3-pointer from the wing.

"Those are all shots we can make. It happens in games," Anderson said. "The challenge was when you miss shots like that you give up fast-break opportunities. We had a cold stretch that hurt us but it still means we have to run back and play defense. We didn't have it in the second half."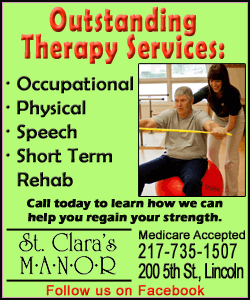 The combination of solid defense and cold shooting by New Orleans continued into the fourth. The Pelicans missed their first three shots of the period and fell behind 79-68 on two jumpers by guard Andre Miller.

Anderson hit a jumper to cut it to eight but Hickson's driving dunk with 3:41 left gave Denver a 94-80 lead. With New Orleans shooting just 37 percent in the second half, it was too much of a lead to overcome.

"I don't know what they shot in the second half but it couldn't have been high," said Hickson, who got his sixth double-double of the season. "We wanted to contest all their shots and we did that."

The Pelicans jumped out to an 8-0 lead in the first 2:08, prompting Shaw to call a timeout. Shaw, concerned about his team's slow starts of late, stopped the momentum with the break and Denver went on a 16-5 run.

"I felt like we were in control the whole time, I just wanted our guys to relax," Shaw said.

New Orleans withstood the run and led by five late in the second quarter before the Nuggets rallied to tie it at 52-all on guard Randy Foye's 3-pointer with 3.8 seconds left in the first half.

NOTES: New Orleans reserve G Tyreke Evans did not play after aggravating his sprained left ankle in Friday's win over Memphis. Evans, usually the Pelicans' first player off the bench, is day-to-day. ... The Nuggets kept their starting lineup intact despite coach Brian Shaw threatening to shake things up following Friday's home loss to Utah. The starters allowed 33 first-quarter points. "Sometimes you have to shake things up to get everybody's attention," Shaw said. "It wasn't just the result of last game, it's something that's been plaguing us since we left for the road trip." ... Pelicans starting C Jason Smith played his college ball at Colorado State and reserve F Lou Amundson was a prep star at Monarch High School in Louisville, Colo. ... Denver's 70.8 free-throw percentage ranks 27th in the NBA.
[© 2013 Thomson Reuters. All rights reserved.]
Copyright 2013 Reuters. All rights reserved. This material may not be published, broadcast, rewritten or redistributed.