The Raptors piled up a season-high 26 assists and rolled to a 99-77 over Chicago on Saturday at United Center. Toronto is now 3-1 since word of the deal first emerged.

Guard Kyle Lowry led five players in double figures with 16 points. Forward DeMar DeRozan and center Jonas Valanciunas scored 15 each, while forward Amir Johnson added 14.

Among the former Kings, guard Greivis Vasquez had seven points and six assists off the bench. Forward Patrick Patterson scored 12 points in 21 minutes. Guard John Salmons scored seven points, while forward Chuck Hayes is still awaiting medical clearance.

"It's one of those things where Greivis is a really good pick-and-roll player," Toronto coach Dwane Casey said. "He sees things other guys don't see. That's his game."

Forward Luol Deng led the Bulls with 17 points in his return from four games off with a sore left Achilles, but he scored just two points in the second half. Forward Mike Dunleavy added 14 points, while center Joakim Noah produced 10 points and 12 rebounds.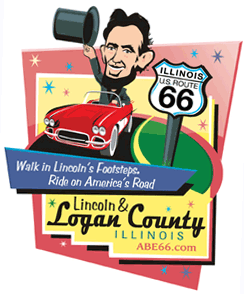 Playing without injured point guard Kirk Hinrich, the Bulls got seven points and three assists from his replacement, Marquis Teague. On Friday in Milwaukee, Teague didn't play at all while guard D.J. Augustin, who was released by the Raptors earlier this week, made his Bulls debut.

"Marquis, I thought, gave us the best chance of being able to get to everything that we could do offensively," Chicago coach Tom Thibodeau said.

Chicago shot 36 percent from the field (31 of 86) and fell to 3-9 since losing guard Derrick Rose to knee surgery.

The Raptors (9-13) jumped to an early 10-4 lead and never gave it up. The advantage reached 57-41 after Toronto scored the first six points of the third quarter.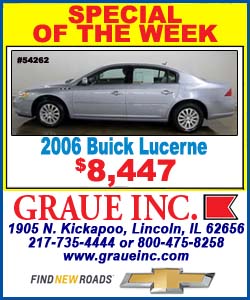 The Bulls (9-13) chipped away and finally made up some ground when Teague banked in a 3-pointer. Then Augustin knocked down his first basket since joining the Bulls, a 3-pointer that brought Chicago within 73-69 with 11:23 left in the fourth quarter.

Toronto answered with a 6-0 run. DeRozan hit a jumper, forward Tyler Hansbrough finished a driving scoop and Vasquez hit two free throws to make it 79-69 with 9:55 left. The Raptors continued to pull away down the stretch.

"We're excited about the way the team played," Casey said. "We are not a finished product. We have to get the kinks out. We want to increase the menu of plays on offense so guys are not running the same thing all the time."

The Bulls were playing their fourth game in five nights, with constantly changing lineups. Guard Jimmy Butler returned from a turf toe injury on Friday after missing 11 games.

"I thought in our huddles and stuff, guys were into it, wanted to get this one real bad," Dunleavy said. "But four games in five nights, sometimes it may appear that you're dragging a little bit. Maybe that was the reason we just didn't have the pop."

NOTES: The lineup continued to change for Chicago. F Luol Deng returned after missing four games with a sore left Achilles tendon, but G Kirk Hinrich sat out with a sore back. "It stiffened up on him," coach Tom Thibodeau said before the game. "Hopefully it won't be anything that lasts long." Thibodeau started second-year G Marquis Teague in Hinrich's place. Teague didn't play at all on Friday against Milwaukee, as newcomer G D.J. Augustin stepped into the backup point guard role. ... A theme for the Raptors has been better ball movement since trading F Rudy Gay to Sacramento. Toronto matched a season-high with 24 assists in Friday's win over Philadelphia, while G DeMar DeRozan averaged six assists in the last three games. ... According to Elias Sports Bureau, Bulls F Mike Dunleavy's 3-point bank shot to beat Milwaukee on Friday was just the second time in his career he had scored a game-winning basket with under 10 seconds remaining. The other was a tip-in at the buzzer for Indiana in 2010.
[© 2013 Thomson Reuters. All rights reserved.]
Copyright 2013 Reuters. All rights reserved. This material may not be published, broadcast, rewritten or redistributed.