Hungry backups, including Asiata and the majority of the Minnesota secondary, led the Vikings to a 48-30 upset of the Eagles that could derail coach Chip Kelly's bid for the playoffs in his rookie season in the NFL.

Asiata, playing because of injuries to Adrian Peterson and Toby Gerhart, tied a Vikings record with three touchdown runs. Asiata scored twice in the fourth quarter, including a short plunge with 1:08 to play as the Vikings (4-9-1) whipped the Eagles (8-6), breaking Philadelphia's five-game winning streak and putting its NFC East title hopes in peril with a big game next week against Chicago.

Asiata was merely the leader of the backup brigade that technically included starting quarterback Matt Cassel. The Vikings were without two running backs, two tight ends, a starting guard, quarterback Christian Ponder and both starting cornerbacks.

Cassel completed 26 of 35 passes for 382 yards and two scores and ran for one himself for the Vikings, who scored on nine of 12 possessions. Wide receiver Greg Jennings posted a career-high 11 receptions for 163 yards and a 57-yard first-quarter touchdown. Cordarrelle Patterson also had a touchdown reception.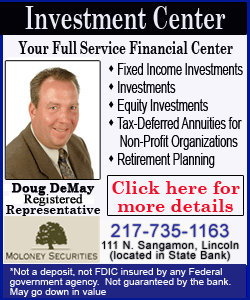 And then there was Asiata, whose father died in a bus crash two months ago.

"I look at this as a blessing," said Asiata, who scored his first NFL touchdowns in his starting debut. "It was my dream to make it to the NFL, and I wish my dad was here to witness it."

Philadelphia was punchless in the first half for the second consecutive game.

After trailing the Detroit Lions 16-0 last week, the Eagles managed only three Alex Henery field goals and were behind 27-9 midway through the third quarter.

Quarterback Nick Foles threw for 428 yards with touchdowns to wide receiver DeSean Jackson (10 catches, 195 yards), tight end Zach Ertz and slot receiver Jason Avant. But Foles, sacked four times, felt a lot of pressure, was too often inaccurate in the first half and never found his rhythm. Running back LeSean McCoy, who entered the game as the league's leading rusher, gained 38 yards on just eight carries as the Eagles abandoned the run and looked uninspired throughout much of the game.

"That's a good question," Eagles coach Chip Kelly said, when asked why his team came out flat. "I thought we had a great week of practice. But we don't make excuses. We didn't play well enough to win today."

The Eagles were the team with something at stake, but it was the Vikings who came out fast. Cassel's 57-yard pass to Jennings, Blair Walsh's 35-yard field goal and Asiata's 1-yard run with 1:06 left in the half gave the Vikings a 17-9 halftime lead.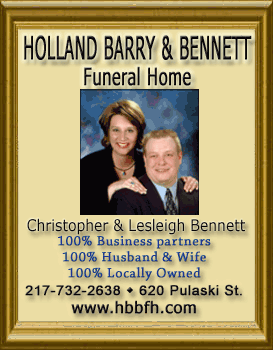 Cassel's 42-yard pass to Jarius Wright set up his own 6-yard touchdown run that made it 24-9. Then, after McCoy was held to no gain on fourth-and-1 from their own 24, Walsh hit his second field goal.

Foles ended a quick 70-yard scoring drive with a 30-yard pass to Jackson. After a Cassel interception, Foles drove the Eagles 45 yards in three plays to score on his 3-yard pass to Ertz with 15 seconds left in the third quarter. A failed two-point conversion made it 27-22.

But Cassel calmly hit Wright for 16, and then backup tight end Chase Ford for 37 to the Philly 5. Two plays later Asiata scored what turned out to be the game-winning touchdown.

"It's a good day for the Minnesota Vikings," Cassel said. "We had a lot of guys step up today. I think everyone took it as a great challenge to day to step up and everybody rose to the occasion."

None more than Cassel.

"He's a very smart quarterback," Jennings said of Cassel. Jennings played with Brett Favre and Aaron Rodgers in Green Bay, but never had 11 catches in a game. Until now.

"But this afternoon (Cassel) was feeding the ball to a lot of guys and I just happened to be on the receiving end of quite a bit of them," Jennings said.

NOTES: Eagles rookie S Earl Wolff missed his fourth game since hyperextending a knee against the Packers Nov. 10. He practiced during the week, but was limited and listed as doubtful on the team's injury report Friday. Patrick Chung started in his place. Reserve LB Najee Goode (hamstring) was also inactive. ... The Vikings were without their top two running backs Sunday. Adrian Peterson (foot sprain) and Toby Gerhart (hamstring), listed as questionable on the Vikings' injury report Friday, were inactive. It was the first start Peterson had missed since late in the 2011 season. Matt Asiata made his first start in Peterson's place. Peterson has five career three-touchdown games. ... Also out were starting CBs Xavier Rhodes (ankle) and Chris Cook (knee). Rhodes, a rookie, had been listed as doubtful Friday, while Cook was a surprise addition to the injury report late in the week, listed as questionable. Two other starters were out for the Vikings' offense: TE John Carlson (concussion) and RG Brandon Fusco (knee).
[© 2013 Thomson Reuters. All rights reserved.]
Copyright 2013 Reuters. All rights reserved. This material may not be published, broadcast, rewritten or redistributed.