Left winger Dustin Penner scored the game-winning goal late in the third period, but the Ducks were just as pleased with Selanne, their 43-year-old right winger who scored his first goal since Oct. 20 and his first point in 16 games.

"I've been waiting a long time," said Selanne, whose second-period goal gave Anaheim a lead until the third period. "Obviously, it's a big relief. We really needed that one. Actually, that's been easier because we've been winning. The worst scenario is when you're not winning and you can't find the net.

"I've had some good chances lately. I just needed one. Hopefully, this will be a good confidence boost for myself. It was good to see it go in."

Penner, with an assist from center Ryan Getzlaf, delivered with 3:17 remaining in the game. For Getzlaf, it was the 14th consecutive contest in which he recorded a point, the longest streak in the NHL this season.

"We played a lot more desperate after they tied it up," said Penner, who has 10 goals. "I think all four lines started going, especially our line. We weren't very good all game. (Getzlaf) made a good pass out to the slot for me, and it got deflected on the way up. Sometimes, you need those breaks."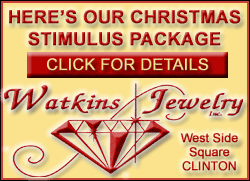 Anaheim right winger Corey Perry had his string of seven straight games with a goal snapped, but that mattered little to the Ducks, who extended their unbeaten run in regulation at home to a franchise-best 13-0-2. The Ducks (23-7-5) remain the lone club without a home loss in regulation. They also defeated the Oilers (11-21-3) for the fifth consecutive time and 10th in the past 11 meetings.

Anaheim has a five-game winning streak.

Selanne gave the Ducks a 2-1 lead with 4:36 remaining in the second, converting a backhanded pass from center Mathieu Perreault and scoring his first goal since Oct. 20. It was Selanne's 679th career goal.

"Everybody wants (Selanne) to do good," Boudreau said. "When he struggles, we all know it. We probably know his numbers better than we know our numbers. It was great to see one finally go in for him."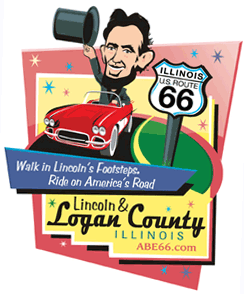 Edmonton center Sam Gagner tied the score at 2, backhanding a winner past Hiller at 10:26 of the third period.
"We're not happy. You've got to find a way to at least get to overtime," Gagner said. "We played a solid game, but at the end there, we just have to find a way to show up in our 'D' zone."

Ducks goalie Jonas Hiller recorded 23 saves, while Edmonton netminder Ilya Bryzgalov stopped 31 shots.

"I thought 'Bryz' was great," Edmonton coach Dallas Eakins said. "He was being vocal during the timeout. He was really good with our bench. If that last puck doesn't get tipped off (Jeff) Petry's stick there, that's an easy save for him."

Center Ryan Nugent-Hopkins gave Edmonton a 1-0 lead when he deflected a shot by left winger Taylor Hall at 6:18 of the first period.

Anaheim tied the score at 1 when left winger Patrick Maroon corralled the puck behind the net and slipped a pass in front to center Nick Bonino, who banged it past Bryzgalov with 8:38 left in the first.

Edmonton defenseman Corey Potter was issued a five-minute major and a game misconduct at 5:40 of the second period after slamming Bonino into the boards. Anaheim, though, couldn't take advantage on the power play.

NOTES: Oilers LW Ryan Smyth returned to the starting lineup after sitting out three games with a neck injury. ... Ducks D Mark Fistric was scratched for the second game in a row. Fistric left Monday's win over the New York Islanders with a lower-body injury and hasn't played since. Anaheim RW Tim Jackman also was scratched. ... Edmonton C Anton Lander, D Anton Belov and RW Ales Hemsky were scratches. ... Ducks D Francois Beauchemin was back on the ice after missing 10 games with an upper-body injury. Anaheim C Mathieu Perreault also returned after a four-game absence due to a lower-body injury. ... Oilers D Justin Schultz was again booed each time he touched the puck in his second visit to Anaheim since signing as a free agent with Edmonton last season. Schultz was a second-round pick of the Ducks in 2008, but he refused to sign with the club. ... The game drew a crowd of 16,301.
[© 2013 Thomson Reuters. All rights reserved.]
Copyright 2013 Reuters. All rights reserved. This material may not be published, broadcast, rewritten or redistributed.