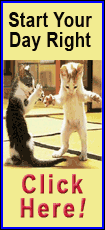 The Los Angeles Kings were the latest victims of the Blackhawks wrath, losing 3-1 Sunday at the United Center, snapping LA's six-game winning streak.

One day earlier, the Blackhawks were humiliated 7-3 by the Maple Leafs in Toronto.

That's why it was crucial for Chicago to rebound fast and furious Sunday — and that's exactly what it did.

"I thought we played a real good game and in all facets of our game," Chicago coach Joel Quenneville said. "I think we needed a game that was played the right way.

"It was a good response from last night's game, across the board. We had a tough game. But a lot of energy in our lineup tonight."

Sunday was the third time the Blackhawks had bounced back in a big way after a terrible outing in the previous game. After losing 7-2 at Nashville on Nov. 16, the Blackhawks took out their hostilities the next night with a commanding 5-1 win over the San Jose Sharks.

Then, after a 5-1 loss at Colorado on Nov. 19, Chicago rebounded with a 6-3 triumph at Winnipeg two nights later.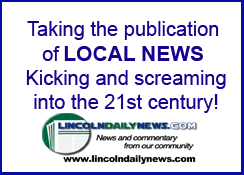 Add the Kings as the latest to learn a valuable lesson.

"They're the Stanley Cup champions," Kings coach (and former Blackhawks star player and coach) Darrell Sutter said. "They got their ass kicked last night, and they weren't very happy about it."

Right winger Marian Hossa, right winger Kris Versteeg and left winger Patrick Sharp scored for Chicago, all goals coming in the first period, while goalie Antti Raanta stopped 21 shots.

Chicago (24-7-5) leads the NHL in wins and 53 points through 36 games. The team is 17-0-3 when scoring first, 17-4-4 when outshooting opponents, and is 7-0-2 in the second game of a back-to-back series. They outshot the Kings 40-22.

The Blackhawks wasted little time getting back on track Sunday after being derailed at Toronto, snapping a three-game winning streak in which they had outscored opponents 19-6.

"Sometimes when things snowball and you put more pressure on yourself, it doesn't seem to matter what you do, it just keeps getting worse," Chicago captain and center Jonathan Toews said. "We just have to relax and have good sticks and get back to our work and just be real tough to play against, and we did that tonight."

Just seconds after Chicago defenseman Johnny Oduya was sent off-ice for a tripping penalty, the Blackhawks tallied a shorthanded goal to take an early 1-0 lead at 5:45 of the first period.

Team captain and center Jonathan Toews made a perfect pass from behind the net to a waiting Hossa, and the veteran right wing did the rest, pushing the puck easily past Kings goalie Ken Scrivens for his 14th goal of the season.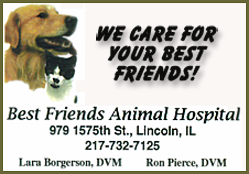 Just over four minutes later, Chicago capitalized again on Versteeg's sixth goal of the season at 9:59.

But the Blackhawks weren't done yet. With 29 seconds left in the opening period, Sharp let fly a 25-foot slapshot past an out of position Scrivens to make it 3-0 in Chicago's favor. It was Sharp's 16th goal of the season, and his seventh in the last 10 games, on the power play.

"You can't chase the lead against a team that's, what, 30 or 40 goals ahead of everybody in the league?" Sutter said.

Los Angeles (22-8-4) saw its six-game winning streak end, but avoided what could have been its first shutout in regulation time this season when defenseman Alec Martinez (second goal of season) beat Raanta at 16:06 of the third period.

"Definitely not the start that we wanted," Kings forward Anze Kopitar said. "It's hard when you play catch-up, especially three goals. It's quite a bit to overcome against that kind of team. It's no secret that we lost the game in the first period."

The win moved Chicago coach Joel Quenneville into a tie with Pat Quinn (684) for fourth place on the NHL's all-time coaches win list. Scotty Bowman, now a special assistant for the Blackhawks, holds the all-time record with 1,244 wins, followed by Al Arbour (782) and Dick Irvin (692).

"I feel fortunate to be where I'm at today," Quenneville said when asked by The Sports Xchange what the achievement means to him. "I've been in some real nice places with some real good players and real good organizations. I had the privilege to coach and work with a lot of great players.

"I look back to the spots I've been at, but I'm very happy with where I'm at and I like the group I get to work with every day."

When asked if Bowman's mark is attainable, Quenneville laughed and quipped, "No chance."
NOTES: Attendance was 21,426. ... Sunday marked the 10th anniversary of the tragic death of Blackhawks great Keith Magnuson, who was killed when a car driven by former NHL player Rob Ramage crashed into another vehicle outside Toronto. Magnuson was killed and Ramage was subsequently sent to prison for four years after being found guilty of impaired driving. ... Chicago plays at Nashville on Tuesday before a three-game homestand against Vancouver, New Jersey and Colorado. ... The Kings return to Los Angeles to start a four-game road trip against Edmonton on Tuesday. ... C Trevor Lewis returned to the Kings lineup after being on injured reserve from Nov. 21 to Dec. 14. ... The Blackhawks have scored at least one power-play goal in each of last nine games (12 goals in total).
[© 2013 Thomson Reuters. All rights reserved.]
Copyright 2013 Reuters. All rights reserved. This material may not be published, broadcast, rewritten or redistributed.