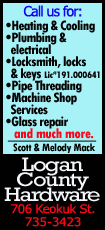 The murmur stills to a hushed whisper as bent-over preschool through kindergarten Sunday school teachers patiently guide and shepherd their small flock to the front, placing them on the steps or the risers in front of the congregation. There they are, the children of the congregation, dressed in their Christmas best: girls in new dresses, boys with clip-on ties, all with shiny shoes and hair that is combed, brushed and curled.

Through the fidgeting, the squirming and outright terror of so many big people staring at them, the children launch forth and sing "Away in a Manger," complete with arm motions and voices barely in unison. It is wonderful in our eyes.

Often when we think of the hymn "Away in a Manger," the aforementioned scene is what pops into many people's minds. A beloved cradlesong, associated with beloved memories of Christmases gone by and the anticipation of Christmases yet to come. That is good. Yet as St. Paul relates to us, "When I was a child, I spoke like a child, I thought like a child, I reasoned like a child. When I became a man, I gave up childish ways."1 — 1 Corinthians 13:11
Yes, Jesus is "over yonder in a feeding trough for animals." He is in a feeding trough because he had to be born in Bethlehem: "But you, O Bethlehem Ephrathah, who are too little to be among the clans of Judah, from you shall come forth for me one who is to be ruler in Israel, whose coming forth is from of old, from ancient days." — Micah 5:2
Since He had to be born in Bethlehem, God the Father moved all of history so that the Roman emperor would decree a census of his empire: "In those days a decree went out from Caesar Augustus that all the world should be registered. This was the first registration when Quirinius was governor of Syria. And all went to be registered, each to his own town. And Joseph also went up from Galilee, from the town of Nazareth, to Judea, to the city of David, which is called Bethlehem, because he was of the house and lineage of David." — Luke 2:1-5
The Roman world was in transit, each going to his town to register for the census. Towns were crowded. The Little Lord came into the world barely noticed by man.
The Little Lord came to save the world from the curse of sin, from the venom of the Ancient Dragon, Satan. The Little Lord is fully man and fully God. Jesus is born of a woman the same way you were. Through the blood and water of childbirth, Jesus came and breathed the Earth's air. This birth would be a foreshadowing of His death, as if God set a sign saying, "Let the birth of my son show the type of death he might die." We know this for it is written, "But one of the soldiers pierced his side with a spear, and at once there came out blood and water." — John 19:34
The Little Lord lay down His head, no crying He made.

The head that would be crowned with thorns is a truly human one. Jesus cried. Jesus cried because He was hungry, because He needed to be fed, because He wanted to be held so He could nurse. The Son of God, our Savior, has experienced everything you have: hunger, pain, grief, joy, laughter and fun. He has redeemed it all and made you right with God the Father. This head that was laid in straw would be crowned with thorns. This head that was laid in straw would be laid against the wood of a cross. This baby, as a man, would cry. He would cry when His friend Lazarus died. He would cry out in pain when nails pierced his flesh. He would cry out, "My God, My God, why have you forsaken me." — Matthew 27:46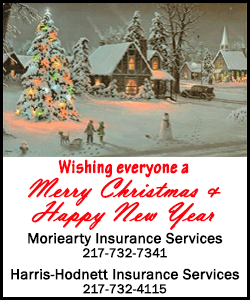 He would cry out, "It is finished!" — John 19:30
Sin would be paid for and Jesus would be laid down once again, on stone, in a tomb.
But He would not stay there. Jesus would rise again, victorious over Satan and death. As He now lives, so, too, will those who trust in Him for forgiveness and salvation be immortal.
So the prayer of this cradlesong goes on: Lord Jesus, stay by my cradle.
Your cradle is the church. Not the wood and stone of a building, but the church universal, where Jesus' Word of salvation is proclaimed. Your cradle is the church, where baptism is given to you as God's gift, washing you from the stain of sin; the church where Christ's body and blood is given you in the Sacrament of the Altar, for forgiveness and for the strengthening of your faith.
Truly Jesus is not just in heaven; He fills heaven and earth, defending and protecting His church and His people until He returns in glory. When Jesus returns in glory, He will call us all forth, both the living and the dead, and we who believe in and trust in Him for forgiveness will live forever in eternal life.
Now when you sit on Christmas Eve and listen to the little ones, and you strain to see your child or grandchild sing, pray also. Repent of your sin, ask for God's forgiveness and receive that forgiveness as the gift that all our Christmas gifts merely reflect. Pray to the One who was born to die for you and give thanks to the One True God for your salvation.
To God be all glory.
[By Pastor MARK THOMPSON, Zion Lutheran Church, Lincoln]
1 The Lutheran Study Bible, English Standard Version; Concordia Publishing House, St. Louis, Mo.
Scripture quotations are from The Holy Bible, English Standard Version® (ESV®), copyright © 2001 by Crossway, a publishing ministry of Good News Publishers. Used by permission. All rights reserved.