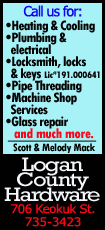 Koelling has been instrumental in Illinois' implementation of the Country of Origin Labeling program, known as COOL, a federal initiative that requires retailers to provide information to customers regarding the source of certain foods.

"Dennis has taken on extra duties these past few years to assist with the implementation of this program," said Agriculture Director Bob Flider. "He volunteered to learn the program, prepare training materials and train other department employees to perform COOL inspections, spending some of his own, personal time to complete these tasks."

The USDA recognizes Koelling's outstanding work as well. When recently performing upgrades to the program, the USDA asked him to serve as a consultant.

Koelling, a Bartelso resident, has worked for the state for 23 years. He was selected from among 10 Employee of the Month award winners. The other finalists were Daniel Connelly, David Gleason, William Houghton, Terri Howard, David Humphreys, Lori Kirby, Dr. Lori Miser, Douglas Owens and Julie Reifschneider.
Mike Rahe, an employee of the Bureau of Land and Water Resources, was presented the Assistant Director's Fellowship Award. Rahe, of Pittsfield, manages many of the department's soil conservation programs and was recognized for his "positive influence." As one co-worker wrote, "Mike's great attitude, ability to get along well with others and excellent work ethic all have a very positive effect on his colleagues and friends in the department."
Terry Savko, a Springfield resident, won the Ag Ambassador Award. According to co-workers, Savko, who administers the department's farmland preservation program, "has gained a reputation for being a very effective problem-solver. Her outgoing personality, professionalism, dedication and ability to multi-task are keys to her success, which reflects positively on the department."
The Ron King Award for Efficiency was presented to Kim Smith of Ashland. "Kim has streamlined the accounting process within the Bureau of Marketing, Promotion and Grants," Flider said. "Due to her efforts, the bureau now has a clear understanding of current and past expenditures and is better able to allocate its resources and plan for future projects."
The Commitment to Quality Award went to employees of the Galesburg Animal Disease Lab, who had to quickly learn new tests and new procedures this past year so the lab could expand its service offerings and meet the testing demands of the agriculture industry.
Prior to the awards ceremony, the department's social committee was presented an American flag in appreciation of care packages sent to the Illinois Army National Guard Bilateral Embedded Staff Team A10 during its deployment in Afghanistan.
Col. Michael Zerbonia, Warrant Officer Candidate Thomas Watson and Lt. Col. Ted Tracy made the presentation. The flag was flown over FOB Ghazni, Afghanistan, on April 8, 2013, the month before the team's return to the United States after an eight-month tour of duty. Tracy, the department's internal auditor, said the packages were a welcomed item, especially during the Christmas season when soldiers were separated from their families.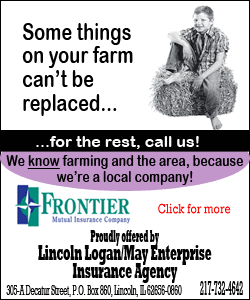 Twenty-nine employees were honored during the ceremony for 10, 20, 25, 30 and 35 years of service. A complete list follows (with name and hometown):
35 years
Cheryl Bluhm, Riverton

Marla Ingram, Springfield

Martha McLaskey, West Frankfort
30 years
Tammy Grieme, Springfield

Valerie Strayer, Springfield
25 years
Lorraine Allen, Canton

Ronald Buchenau, Lena

Lori Churchill, Riverton

Deanna Clark, Athens

John Rebholz, Pontiac

Dawn Ribble, Chatham

Kim Smith, Ashland

Cathy Spencer, Pleasant Plains

Marilyn Steward, Springfield

Belinda Warner, Springfield

Kevin Wiegmann, Oregon

Dorothy Williams, Springfield

Matthew Williams, Pawnee

Gary Zelasko, Edwardsville
20 years
Carmen Addis, Lockport

Susan Baatz, Springfield

Greg Spalding, Streator
10 years
Jason Bergren, Monmouth

Thomas Cleland, Rockton

Dennis Hertz, Knoxville

Elliot Lagacy, Mahomet

Joseph McClintock, Glen Carbon

John Rednour Jr., Du Quoin

Carrie Tisckos, Springfield
[Text from Illinois Department of Agriculture file received from the Illinois Office of Communication and Information]