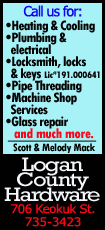 Kerry said disputes between countries should be resolved peacefully through arbitration and the United States would speak out when China took unilateral actions that raised the potential for conflict.

A day after announcing $32.5 million to stiffen maritime security in South East Asia, the bulk of it to Vietnam, Kerry said the United States would provide $40 million to the Philippines over three years to build its capacity to police the South China Sea.

"We don't view the situation as one of rising tensions and we don't want rising tensions," Kerry told a news conference with his Philippine counterpart Albert del Rosario.

"What we are involved in are normal processes by which we work with other countries in order to raise their maritime protection capacity."

Kerry said the United States had not taken a position on any particular claims by countries but did not agree with the way China had asserted itself in a dispute with Japan in the East China Sea.
"We are not approaching this with any particular view towards China except to say when China makes a unilateral move, we will state our position and make clear what we agree and disagree with," Kerry told a news conference.

He said the United States would stand by its allies in the region who are trying to resolve disputes with others through legal means.

Beijing's assertion of sovereignty over a vast stretch of the South China Sea has set it directly against Vietnam and the Philippines — the two countries Kerry is visiting — while Brunei, Taiwan and Malaysia also lay claim to other parts of the sea, making it one of Asia's biggest potential trouble spots.

The Philippines has a $1.7-billion spending plan to upgrade military capabilities, particularly surveillance and monitoring systems, on its maritime borders in the South China Sea.

Maritime security will also feature prominently in Kerry's talks with government officials in the Philippines, as it did on his previous stop in Vietnam.

Regional tension with China has escalated over the territorial claims in the South China Sea. Separately, China and Japan are embroiled in a dispute over islands in the East China Sea.
The United States has said it is not taking sides in any of the disputes but has moved in recent weeks to defend allies against new moves by Beijing to control regional waters.

On Wednesday Kerry will travel to Tacloban in the central Philippines, the epicenter of super typhoon Haiyan, which decimated towns and villages on November 8. The storm has killed more than 6,000 people and displaced 4 million.

U.S. Marines and humanitarian groups have joined in a multimillion-dollar relief effort to deliver aid to survivors.

While the United States has said it does not intend to open new military or naval bases in the region, Kerry will discuss ways that the U.S. can help respond quicker during disasters in the region such as typhoon Haiyan.

HEIGHTENED TENSION WITH CHINA

The heightened tension with China has raised concerns that a minor incident in the disputed sea could quickly escalate.

U.S. and Chinese warships narrowly avoided collision in the South China Sea last week, the U.S. Pacific Fleet said in a statement on Friday.

On Monday, Kerry warned China to refrain from unilateral actions in the region, and particularly over the South China Sea, and urged countries to resolve differences peacefully.

Kerry's visit to Southeast Asia comes as the United States strives for a trade deal with 11 countries in the Asia-Pacific. A Trans-Pacific Partnership (TPP) trade deal is the centerpiece of U.S. efforts to refocus attention on the fast-growing region.

The Philippines has also expressed interest in joining the pact and Kerry said a delegation from Manila would visit Washington in January for technical talks.

(Editing by Clarence Fernandez)
[© 2013 Thomson Reuters. All rights reserved.]
Copyright 2013 Reuters. All rights reserved. This material may not be published, broadcast, rewritten or redistributed.