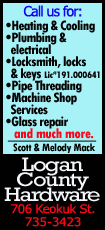 The resumption next year of oil flows to the Odessa refinery after a three-year break was a boost for President Viktor Yanukovich's hopes of securing new Russian loans at talks which began in the Kremlin on Tuesday.

Yanukovich was also seeking a reduction in the price of vital Russian gas supplies to Ukraine to help stave off an economic crisis, even though it could fuel new anti-government protests in the snowbound Ukrainian capital, Kiev.

Putin look confident and relaxed before the talks, slouching in his chair in a gilded Kremlin hall, while Yanukovich sat stiffly and upright beside him in front of the Ukrainian and Russian flags.

In brief comments, Yanukovich said he hoped for an agreement on a gas price dispute that was "beneficial to both sides".

Ukraine is in the grip of a financial crisis that could hit fuel supplies this winter, caught between Western powers, keen to anchor the nation in a friendly embrace on the EU's borders, and Moscow, which accuses the West of turning its former Soviet territories against it.
Yanukovich is seeking the best possible deal for his country of 46 million but faces calls to resign.

"There's nothing for Yanukovich to do in Moscow. We didn't ask him to go there and sell Ukraine," said Maria Sirenko, a 40-year-old housewife, one of about 2,000 demonstrators already gathered in central Kiev before a planned new protest.

Several hundred protesters also lined the main road to the airport, with one banner saying: "Yanukovich, turn the plane around to Europe."

Putin was expected to agree on a loan deal, and Ukraine's energy minister said it was probable that Russia would offer Ukraine a discount on its natural gas supplies.

Ukraine's dollar bond prices rallied and debt insurance costs fell on Monday as concerns receded that Kiev would become unable to pay its creditors.

Despite snow and freezing temperatures, Yanukovich's opponents mustered 200,000 people in Kiev on Sunday to call for his removal and for a free trade pact with the European Union, which Yanukovich rejected last month after threats from Russia to impose sanctions, including hindrances to Ukrainian imports.

Many of those protesting say they fear greater influence from the Kremlin, which exerted oppressive power over Ukrainians during the Soviet period. They see closer ties with the 28-nation EU offering greater freedoms and prosperity.

Many also criticize Yanukovich's record as he prepares to campaign for re-election in just over a year.

Opponents, backed by EU leaders, accuse him of manipulating the judicial system to keep opposition leader Yulia Tymoshenko in jail. Ukrainians also detest widespread corruption.

EAST VS. WEST

In the firmest sign that Russia is preparing to help its neighbor out, traders cited a preliminary oil exports schedule for the first quarter of 2014 showing Russia could supply 750,000 metric tons of oil to the Odessa refinery worth some $600 million.

The refinery is controlled by Ukrainian industrial group VETEK, which has enjoyed strong support from the authorities.

The Odessa plant, designed to process 70,000 barrels per day, was shut in October 2010 because of its poor financial performance. It was relaunched this October after VETEK bought it from Russian oil firm LUKOIL.

An agreement with Ukraine would be hailed in Moscow as a triumph for Putin, keeping Ukraine in Russia's political and economic orbit more than two decades after the Soviet Union collapsed, and preventing a historic westward shift by Kiev.

Ukraine is seeking help to cover an external funding gap of $17 billion next year — almost the level of the central bank's depleted currency reserves.

Sources in Ukraine said a loan deal could be worth $15 billion, with Russia providing about $3-5 billion up front.

The most Brussels has so far offered Ukraine is 610 million euros ($838 million) but EU officials are in discussion with the International Monetary Fund, the World Bank and other financial institutions on ways to help Ukraine.

Apart from loans, Ukraine is seeking a lower price for Russian gas — now at around $400 per 1,000 cubic meters — to help it cope with its debt burden. A reduction of at least 10-15 percent is likely, sources in Kiev said.

Yanukovich is seeking the best deal possible for Ukraine but playing East against West is a hazardous maneuver running the risk of alienating both parties. There is no certainty Ukraine can avoid default or a currency crisis.

Putin regards Ukraine as vital to creating a political and economic union stretching from the Pacific to the EU's borders. But Yanukovich is not expected to sign Ukraine up for a Russia-led customs union which Putin sees as the basis for this.

Holding out on membership of the customs union could be Yanukovich's last bargaining chip as he tries to survive the protests in Kiev and win a presidential election in 2015.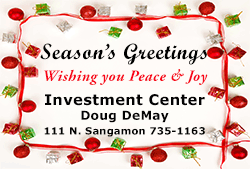 (Additional reporting by Pavel Polityuk and Natalia Zinets in Kiev; editing by Alastair Macdonald, Alison Williams and Elizabeth Piper)
[© 2013 Thomson Reuters. All rights reserved.]
Copyright 2013 Reuters. All rights reserved. This material may not be published, broadcast, rewritten or redistributed.