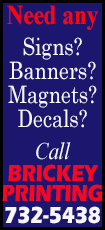 Brady's running mate for lieutenant governor, Maria Rodriguez, also released returns, showing that she and her businessman husband paid $115,831 in state and federal taxes on last year's income.

Brady's income of $200,529 included his salary as a state senator as well as profit and losses from the companies and entities in which he has investments.

Brady said one of the main reasons he is running for governor is to promote a business environment that fosters job creation by the private sector.

"Illinois is a job creation desert," he said. "Families are being hurt by the jobs leaving Illinois, and we need to create an environment that makes Illinois a magnet for new investment in the private sector.
"Since the beginning of the recent recession and decline of the housing market, real estate assets in Illinois and our nation have taken a substantial hit because of an historic loss in real estate value. The same is true for many of my holdings, as well as those of thousands of Illinoisans," Brady said.
"Like many, we are on a slow climb out of a deep hole, but we are not yet out of that hole," he said. "We have worked through many challenges over the last six years. Like others, we have downsized, liquidated assets and retooled our strategies. These have been tough and sometimes painful decisions, but they were necessary. The housing industry has not fully recovered, and some of the hardest-hit properties are continuing to restructure.
"Each of the entities is managed by professionals and, if I am fortunate enough to be elected governor, will continue to be so. In no case do these investments present any current or future conflict with responsibilities with the office of governor."
2012 tax summary for Brady
Adjusted gross income: $200,529
Federal tax paid: $28,100
State tax paid: $9,268
To view the 2012 tax returns for Brady, click here.
2012 tax summary for Rodriguez
Adjusted gross income: $469,674
Federal tax paid: $102,345
State tax paid: $13,486
To view the 2012 tax returns for Rodriguez, click here.
[Text from file received from Brady for Illinois]