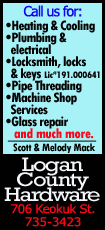 Smith, a forward who signed a huge contract in the offseason to leave the Atlanta Hawks, scored 30 points as the Pistons held on to beat the Eastern Conference-leading Indiana Pacers 101-96 Monday night. The Pistons snapped a 10-game losing streak in Indianapolis.

Detroit (12-14) was coming off an overtime loss to the West-leading Portland Trail Blazers on Sunday night in which three starters played at least 44 minutes.

"We can play with any team in the league," Smith said. "Last night we didn't hang our heads. We're forming an identity of ourselves. That has to be being a physical team. It was a big win."

The Pistons, who entered leading the league in offensive rebounding by retrieving 31 percent of their misses, grabbed 20 offensive boards and turned them into 22 second-chance points. They had 44 points in the paint.

"They just stayed active," Indiana forward Paul George said. "Their best offense tonight was putting the shot on the glass and allowing their bigs to crash and get rebounds and cause us to scramble around. They were persistent on the glass. That's what caused us to be out of sync."
Indiana (20-4) received a career-high 23 points from guard Lance Stephenson, who added seven rebounds and six assists. The Pacers lost for the first time in 12 home games this season. Forward Luis Scola had a season-high 18 points, 12 in the fourth quarter, and George scored 17 for Indiana.

"We didn't compete tonight," forward David West said. "We didn't come ready to play. They played together and got the results. Josh Smith did a great job out there."

Detroit point guard Brandon Jennings contributed 18 points and eight assists. Forward Greg Monroe had 13 points and 12 rebounds for the Pistons, whose lead was cut to 91-89 with 4:09 remaining. Indiana then missed its next three shots and committed a turnover as Detroit edged away again.

Smith had seven rebounds, while centers Andre Drummond and Josh Harrellson added nine and 10, respectively.

Each team shot 43.2 percent for the game and committed eight turnovers.

The Pacers shot just 35.9 percent in the opening half and were 4-for-17 from the field in the second quarter. They fought uphill all night, tying the game on four occasions but never leading, and they were outrebounded 55-40.

The Pacers cut it to 96-94 after center Roy Hibbert rebounded a miss and George pushed ahead in transition to feed Stephenson for a 3-pointer. Smith then hit two free throws with 56.8 seconds left, and Jennings hit three free throws the rest of the way, sealing the win.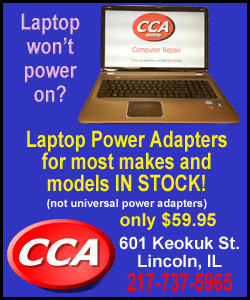 "It's impressive the way we came in and competed with the way the Pacers have been playing," Detroit coach Maurice Cheeks said. "We have a good basketball team."

After a tight first quarter, both teams put together runs in the second.

Guard C.J. Watson and George hit 3-pointers during an 8-2 Pacers surge, capped by West's free throw that tied it at 44 with 4:26 left in the half. Indiana made five consecutive free throws to knot the game at 49.

Detroit responded with a 7-0 run to close the half, getting a 3-pointer from forward Jonas Jerebko after a spinning hoop from Monroe and a baseline jumper from Harrellson.

"Early on, the way we pushed the ball and posted early allowed us to keep our pace," Cheeks said.

Up 56-49 at the half, Detroit opened the third quarter scoring on five straight possessions. Smith had eight of the points, all coming in a span of just less than two minutes, and the Pistons kept producing offense from there.

Detroit built the lead back to nine on seven separate possessions of the third, but Indiana remained undeterred. The Pacers trailed by as many as 11, but West hit two jumpers in the final 1:23 of the period to trim Detroit's lead to 79-73 entering the fourth.

The Pacers shot 12 of 20 in the third, with Stephenson making all four of his shots from the field during the quarter.

Detroit never lost the lead in the fourth, buoyed nicely by key stops — and an emotional lift from Jennings, who silenced a deafening buzz from the crowd when he drilled a 3-pointer to push the lead to five with 3:47 remaining. His two free throws made it 96-89 with 2:17 left.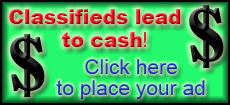 NOTES: The Pacers won the other matchup between the teams this season, beating Detroit 99-91 in The Palace of Auburn Hills on Nov. 5. ... Detroit G Chauncey Billups, one of the oldest players in the league at 37, sat out for rest. ... Indiana reserve F Rasual Butler sustained a scratched left eye in the second quarter. ... Detroit F Josh Smith received a technical foul with 1:58 left in the first half for arguing a no-call. It was his third technical of the season. He had 11 last season.
[© 2013 Thomson Reuters. All rights reserved.]
Copyright 2013 Reuters. All rights reserved. This material may not be published, broadcast, rewritten or redistributed.