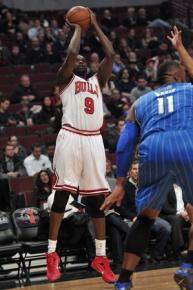 Magic 83, Bulls 82
Send a link to a friend
[December 17, 2013] CHICAGO — Magic 83, Bulls 82: Arron Afflalo scored a team-high 23 points while Nikola Vucevic and Glen Davis each recorded double-doubles as visiting Orlando held off a late Chicago rally.CHICAGO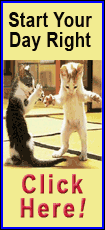 Davis had 14 points, including a pair of free throws with 1.7 seconds left to seal it, and grabbed 11 rebounds as the Magic won for the third time in 14 road games. Vucevic finished with 10 points and 11 rebounds while Jameer Nelson added 14 points and seven assists for Orlando.

Luol Deng led the way with 26 points for Chicago, but missed a layup in the final seconds that would have tied the game at 81. Mike Dunleavy registered 14 points, including a 3-pointer at the buzzer, D.J. Augustin also contributed 14 off the bench and Joakim Noah added 13 for the Bulls, who lost for the fifth time in six games.

Afflalo scored 13 points in the third quarter as Orlando led by as much as 17, but the Bulls scored 10 of the final 12 to trim the deficit to 67-59 going into the fourth. Augustin's 3-pointer and Noah's driving layup with 19.4 seconds left pulled Chicago within 80-79 before Afflalo made one free throw and Davis hit his two.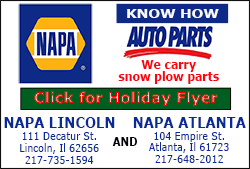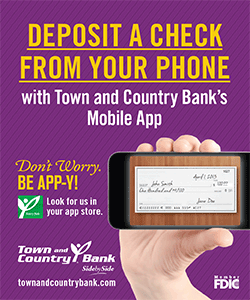 Chicago scored the game's first six points before Orlando ran off the next 15 – six by Davis – and built a 21-14 advantage after one quarter. Orlando led by as much as 10 in the second quarter and settled for a 43-35 edge at intermission despite Deng's 14 points in the opening half.

GAME NOTEBOOK: Chicago F Carlos Boozer had 13 rebounds, but Orlando had a 54-45 edge on the boards and held the Bulls to 34.6 percent shooting from the field. … Bulls starting PG Kirk Hinrich was held out for the second straight game with a back injury and the team announced it waived veteran PG Mike James earlier on Monday. … The Magic snapped Chicago's five-game winning streak against them and won for only the second time in the last 11 meetings.
[© 2013 Thomson Reuters. All rights reserved.]
Copyright 2013 Reuters. All rights reserved. This material may not be published, broadcast, rewritten or redistributed.