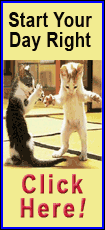 Small forward Martell Webster scored 30 points off the bench, Beal had 21, including the game-winning layup with 6.9 seconds remaining, as the Washington Wizards snapped a four-game losing streak with a 102-101 victory over the New York Knicks on Monday night.

Point guard John Wall had 20 points and eight assists for the Wizards (10-13), who lost their previous 10 games against the Knicks at Madison Square Garden.

Returning to action after missing nine games with a stress injury in his right leg, Beal sank a 3-pointer to tie the game at 100-100 with 45 seconds remaining. After guard Beno Udrih made one of two free throws to put the Knicks in the lead, the Wizards put the ball in their leading scorer's hands.

Positioned on the left wing and sensing a double team coming his way with no defender under the basket, Beal drove baseline and past Udrih for the score.

"I've been waiting for this moment for three weeks now," Beal said during a postgame interview on the Wizards' television broadcast after playing 30 minutes in his return. "It feels good. My minutes are limited but I'm still making the best of them. I'm glad coach left me out there at the end of the game."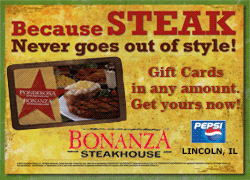 Small forward Carmelo Anthony led the Knicks (7-17) with 32 points. Following Beal's basket, the Knicks quickly inbounded the ball despite having a timeout. Anthony's running 3-point attempt missed at the buzzer.

"I probably should've taken the timeout for sure at the end, but Beno grabbed (the ball) and the ball was in Melo's hands before I could've reacted," Knicks coach Mike Woodson said. "I should've reacted a lot sooner once the ball went through the bucket. That's on me."

Blame poor defensive execution for Beal's free path to the basket

"It should've either been a trap or a foul, and not a straight line to the rim," Woodson said, noting his team had a foul to give without sending Washington to the free-throw line. "The help never got there in time and by that time, Beno already exposed himself."

New York guard J.R. Smith broke out of his scoring slump with 18 points. He hit five of 11 3-point attempts.

The Wizards blew a 15-point third-quarter lead and trailed by six in the same period as New York went on a 31-10 spurt. With Wall resting, Washington regained the advantage in the fourth as Webster scored 11 points during a 23-9 run. Beal's jumper with 5:53 remaining put the Wizards up 92-85.

The Knicks then jumped in front 98-94 on a 13-2 run capped by Smith's 3-pointer with 2:17 remaining.

"It was a hell of a game," Wizards coach Randy Wittman exclaimed. "We had a swing there early in the third where we got up 15 and then they came back. ... Then it was just kind of a slugfest there the last three or four minutes."

The Wizards' previous win at MSG was a 113-102 victory Dec. 6, 2006.

Webster made six 3-pointers, and Washington finished 11 of 18 from beyond the arc.

Guards Tim Hardaway Jr. scored 14 points for the Knicks, and Udrih had 12.

Washington won for the first time this season without power forward Nene, who missed his fourth consecutive game with right foot tendinitis. The Wizards lost seven in a row overall without Nene. Dating back to last season, they are now 4-24 sans the Brazilian big man.

Knicks point guard Pablo Prigioni, starting for the injured Raymond Felton, left in the third quarter and did not return. The team announced Prigioni, scoreless in 18 minutes, suffered a hairline fracture in his right toe and will be out at least two weeks.

Washington sank seven of 10 shots from beyond the 3-point arc in the first half while shooting 55.6 percent from the field. Wall scored Washington's last nine points over the final 95 seconds of the second quarter. His 3-point play sent the Wizards into halftime leading 53-42 despite 14 turnovers.

NOTES: Before sitting out three weeks with a right leg stress injury, Washington G Bradley Beal led the NBA with 40.2 minutes per game. He replaced F Martell Webster in the starting lineup. ... Knicks G Pablo Prigioni made his fourth straight start and seventh this season, but he finished scoreless in 18 minutes. PG Raymond Felton sat out a fourth game due to a left hamstring strain. The Knicks also remain without F Kenyon Martin (abdominal strain) and C Tyson Chandler (right fibula). Out since Nov. 5, Chandler could return for New York's next game, in Milwaukee against the Bucks on Friday, coach Mike Woodson said pregame. ... The Wizards stay in the New York area to face the Brooklyn Nets on Wednesday.
[© 2013 Thomson Reuters. All rights reserved.]
Copyright 2013 Reuters. All rights reserved. This material may not be published, broadcast, rewritten or redistributed.