SOCIAL SECURITY COLUMN
Ring in the new year with a COLA
By Becky Whitlow, Social Security district manager in Springfield
Send a link to a friend
[December 18, 2013] SPRINGFIELD — Many people ring in the new year with Champagne. People who receive Social Security or Supplemental Security Income get to ring it in with a COLA. This year, more than 60 million Americans are receiving a 1.5 percent cost-of-living adjustment, known as a COLA, in their monthly benefit payment.
The 1.5 percent adjustment begins with increased benefits for more than 57 million Social Security beneficiaries in January 2014 and in payments to more than 8 million SSI recipients in late December 2013.
The estimated average monthly Social Security payment to a retired worker is $1,294 in 2014, up from $1,275 in 2013. The average monthly Social Security disability payment for an individual is $1,148 in 2014, up from $1,131 in 2013.
The basic monthly federal payment for SSI will be $721 in 2014, up from $710 in 2013.
Some other changes that take effect in January each year are based on the increase in average wages. For example, the maximum amount of earnings subject to the Social Security payroll tax, known as the taxable maximum, will increase to $117,000, up from $113,700. Of the estimated 165 million workers who will pay Social Security taxes in 2014, about 10 million will pay higher taxes as a result of the increase in the taxable maximum.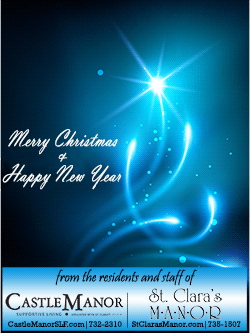 The amount of earnings needed for one credit of Social Security coverage has gone up as well, but all workers can still earn up to four credits in a year. In 2014, a worker earns a credit after earning $1,200. In 2013, one credit of coverage was $1,160. It takes 40 credits to be fully insured for retirement benefits.
Information about Medicare changes for 2014 is available at www.medicare.gov.
Visit www.socialsecurity.gov/pressoffice to learn more about the COLA and other Social Security changes in 2014.
From everyone at Social Security, have a happy new year.
[By BECKY WHITLOW, district manager with the Social Security office in Springfield]