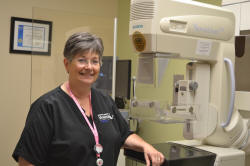 Darla Ludolph named 2013 ALMH Employee of the Year

Send a link to a friend
[December 18, 2013] Darla Ludolph of Williamsville has been named the 2013 Employee of the Year at Abraham Lincoln Memorial Hospital in Lincoln. Dolan Dalpoas, CEO of the hospital, presented the award to Ludolph at the ALMH Holiday and Award Celebration on Dec. 6 at the Knights of Columbus in Lincoln.
Ludolph works as a radiologic technologist at ALMH. Her caring and professional approach is what caught the attention of her nominator and the co-workers who gave her the honor.

"From the time she greets me with a smile in the lobby until the time we say goodbye, Darla makes the mammogram an experience I no longer dread," said the patient who nominated her for the recognition. "She is caring, yet professional, and I appreciate her explanation of the X-rays in a manner I can understand. To sum it up, she is a jewel,"

Ludolph was born at Shaw Air Force Base in South Carolina. Growing up in a military family, she lived in 10 states, including Hawaii, and in the Philippines. 1974 was a momentous year for her. After graduating from St. Francis School of Radiologic Technology in Peoria, she took a position at ALMH and also married Rich Ludolph. Her marriage and career are both going strong after 39 years.

"ALMH has always been like a family to me," she said. "I work with great friends. And most importantly, I work with state-of-the-art equipment, which allows me to perform excellent exams for my mammography patients."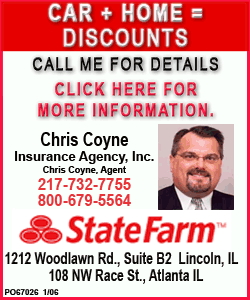 Ludolph was one of the 12 ALMH Employees of the Month in 2013. The others were Brian Bishop, a dietary employee; Rita Wells, in accounting; Cheryl Boyd, environmental services; Kathy Hopwood, acute care; Moses Hernandez, environmental services; Ariel Stanton, dietary; Tim Sedlacek, emergency; Ina Tjelle, patient accounts; Judy Hamrick, medical records; Roger McCoy, emergency; and Tom Frost, special services.
ALMH, at 200 Stahlhut Drive in Lincoln, is a 25-bed critical-access hospital affiliated with Memorial Health System. ALMH employs over 310 in a variety of roles. For more information, visit www.almh.org.