Slim Randles' Home Country
Santa suits up
Send a link to a friend
[December 21, 2013] Herb tried on the Santa suit this morning. Couldn't button the middle button on the jacket, but fortunately the pants had a drawstring that made allowances for yet another year of good living and fine food. To fix the unclosed button situation, Herb thought he'd wear a red vest under the jacket this Christmas Eve, and maybe the kids won't notice.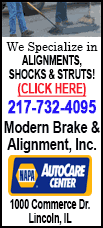 They always seemed to pay more attention to his face, anyway, during these annual pilgrimages to that spot on the highway in front of the convenience store. Each Christmas Eve now for how many years? Well, I guess Cindy was maybe 6 when she first became dad's head elf and wore the green outfit. And now? Cindy will be there again, of course, even though she has some elves of her own now. Will she be 30 this spring? Whaddya know ...

Cindy could've passed this job along to others, but she always insists. Says it's a "daddy/daughter thing." Herb's awfully glad about that, too.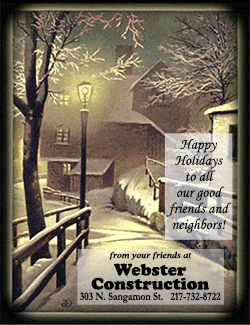 Looking at himself in the mirror now with the beard and cap, he thought he knew at least part of why actors get hooked on their profession. For a time, one small time each year, Herb gets to be someone else. He gets to play someone loved by everyone, someone who does only good things for others all year.
He wouldn't miss out on this couple of hours in his year. He gets to be part of something special, something based in love, something ... magic in the eyes of children.
And that's worth a "Ho! Ho! Ho!" in anyone's book.
[Text from file received from Slim Randles]
Youngsters' whispers are the best, so let's take our free hearing test. Beltone. 1-866-867-8700.