High-speed locomotive purchase on track
Illinois leading multistate effort to purchase next-generation locomotives for passenger rail service

Send a link to a friend
[December 21, 2013] SPRINGFIELD — The Illinois Department of Transportation announced this week that Illinois has taken the next step to purchase approximately 35 high-performance diesel-electric locomotives for several Midwestern and West Coast states, using funds from the U.S. Department of Transportation. IDOT has issued a "Notice of Intent to Award" to Siemens USA to design, build and deliver the locomotives on behalf of the departments of Transportation from Illinois, California, Michigan, Washington and Missouri. Illinois is leading the multistate locomotive procurement.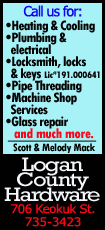 "We are taking another major step forward in this tremendous effort that will create jobs and provide better, faster passenger service," Gov. Pat Quinn said. "We are proud to lead the multistate procurement effort for these machines and look forward to the day when they will be pulling high-speed passenger trains through Illinois."

The new locomotives will achieve a maximum speed of 125 mph and meet new federal Tier 4 emissions standards, the cleanest to date. The "Notice of Intent to Award" means a potential vendor has been identified. A contract still needs to be awarded before the purchase can proceed.

"This award creates jobs, spurs economic growth and further lays the foundation for a sustainable, long-term passenger rail network in the United States," said U.S. Transportation Secretary Anthony Foxx. "We're proud to make investments in the next generation of passenger locomotives that will be built in the United States by the hands of American workers and will provide faster, safer and more reliable intercity passenger service."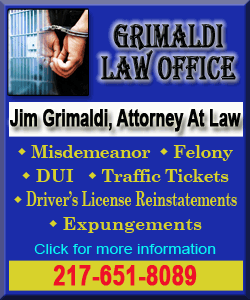 The Federal Railroad Administration allocated $808 million to fund the manufacturing of the next generation of passenger rail equipment, including approximately 35 new locomotives and 130 bilevel railcars. The locomotives will meet the standards developed by Amtrak, states, FRA and rail industry experts under the Passenger Rail Investment and Improvement Act of 2008. The locomotives and all of their component parts will be built in the United States by American workers, likely in Sacramento, Calif. The project will retain and create jobs in several states across the country.
"This will not only create jobs but create pride in the fact that these high-performance diesel-electric locomotives will be made right here on American soil," said Illinois Transportation Secretary Ann L. Schneider. "We are excited to have moved one step closer in this process and thrilled to be leading this multistate procurement and securing Illinois' role as a national leader in high-speed rail."
"We are extremely proud to have been selected as a rolling stock partner to help bring the next era of passenger rail service to Illinois, Michigan, Missouri, California and Washington state," said Michael Cahill, president of Siemens Rail Systems in the U.S. "Leveraging Siemens' proven rail expertise and technology, we look forward to building the most energy-efficient, advanced technology, diesel-electric locomotives in North America at our solar-powered transportation manufacturing facility in Sacramento, Calif."
Last year, IDOT was involved in a multistate procurement of 130 next-generation bilevel railcars for high-performance service, an effort led by the California Department of Transportation, known as Caltrans. That effort resulted in the selection of Sumitomo/Nippon-Sharyo, which is building the railcars from its plant in Rochelle, including 88 cars to be deployed on Midwest regional corridors. The Rochelle plant opened in 2012 and has created more than 250 jobs in Illinois.
Amtrak debuted the first 110 mph service segment outside of the Northeast Corridor on the Chicago-to-Detroit corridor in early 2012. Today, the corridor features an 80-mile segment of track where trains are running up to 110 mph, and by 2015, nearly 80 percent of the corridor will see sustained speeds of 110 mph — all with new, high-performance equipment.
Illinois debuted 110 mph service on a 15-mile segment of the Chicago-St. Louis corridor from Dwight to Pontiac in November 2012, and IDOT is working with the private railroads and FRA to ensure that positive train control requirements and all needed track and crossing improvements are completed in order to expand 110 mph service to about 75 percent of the corridor by 2017. In December, the FRA provided a "Record of Decision" on the entire Chicago-St. Louis corridor, allowing Illinois to begin in-depth corridor segment analysis and specific project analysis to move toward high-performance service on the other 25 percent of the corridor as soon as possible, including the Chicago-Joliet and Alton-St. Louis segments.
[Text from Illinois Department of Transportation file received from the Illinois Office of Communication and Information