Illinois Violence Prevention Task Force meets
Creating alternatives to violence

Send a link to a friend
[December 20, 2013] SPRINGFIELD — Illinois Department of Public Health Director LaMar Hasbrouck, who chairs the Illinois Violence Prevention Task Force, recently convened the first meeting of the task force. In August, Gov. Pat Quinn signed legislation creating the six-member task force to stem the epidemic of violence affecting today's youth.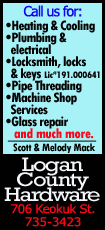 "Violence is something that impacts all of us, and it will take all of us working together to prevent it," said Quinn. "This task force will provide a fresh perspective and pursue new strategies that can help end the violence epidemic."

The legislation was sponsored by state Rep. LaShawn Ford, D-Chicago, and state Sen. Mattie Hunter, D-Chicago.

"I am deeply concerned about the senseless violence in Illinois, where homicide among people aged 15–24 years accounts for more deaths than from cancer, heart disease, stroke, diabetes, birth defects, influenza and pneumonia combined," said Dr. Hasbrouck. "All totaled, nearly 1,000 young people die every three years here in Illinois. We must work to develop peaceful and productive alternatives to violence."

Task force duties include preventing violence by raising awareness of job opportunities for at-risk youth, assisting religious and community groups and organizations whose mission is to curb violence, and coordinating with mental health providers to assure that they are present in communities that need them.
"I believe in the public health approach to violence, which sees violence as being preventable, not inevitable," said Hasbrouck. "Gov. Quinn has appointed me to chair this task force to carry out his vision of curbing violence and stopping it before it starts. Preventing violence is not solely a punitive approach. The task force will be working on comprehensive approaches to prevent violence, starting with developing a blueprint for action."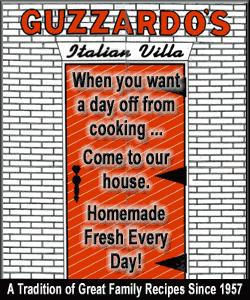 To learn more about violence prevention, you can find Dr. Hasbrouck's address at the City Club of Chicago at http://vimeo.com/81557566.
One key element included in that blueprint will be developing partnerships in communities across the state to prevent violence. The Illinois Department of Public Health is working to expand and cultivate its public and private partnerships to advance public health in the state, one of the priorities in the Illinois Department of Public Health Five Year Strategy 2014-2018. For a copy of the strategic plan, go to: http://www.idph.state.il.us/about/
StrategicPlan_Final_2014-2018.pdf.
[Text from Illinois Department of Public Health file received from the Illinois Office of Communication and Information]