Special feature from LDN's Worship Guide
The Christmas gift from heaven
By Pastor Doug Bowers Sr., LifePointe Church of God

Send a link to a friend
[December 21, 2013] As we prepare to celebrate together this Christmas, several things come to my mind. This is a special time when we are reminded to give and share with others. It is a time of joy, peace and goodwill toward others. There is a sense of excitement in the air and hope for better days to come. However, first and foremost is the reminder that the Son of God came to this earth to give hope and light to a lost and dark world. In this great event, His love was given in a way that no one else can give.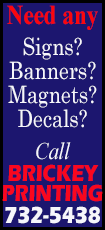 So many people have lost sight of this miracle. You would think that the King of all Kings would enter this world in riches and pomp, but He came clothed in humility. In the Bible come the words in Philippians 2:5-7: "Let this mind be in you which was also in Christ Jesus, who, being in the form of God, did not consider it robbery to be equal with God, but made Himself of no reputation, taking the form of a bondservant, and coming in the likeness of men." (NKJV) The Apostle Paul is informing all that He (Jesus) made Himself nothing, taking the form of a servant. In other words, He became as much of an earthly servant as He had been a heavenly sovereign. As we look at the Babe in the manger, we see Him wrapped up in humility.

We all, I would like to think, like to visualize the Christmas story. We see the scene of Joseph and Mary at the inn, the manger where the Babe was born, and we could never forget about the shepherds who came to witness the event. I personally love to hear the music and songs that are so inspiring at any time, but especially at this time of the year. You know, songs like "Joy to the World," "Peace on Earth" and my favorite, "Silent Night." It seems these songs bring out the best in us. We are reminded of love, caring, sharing and, most assuredly, hope! These pull us into the real theme of the season. It is about a Babe being conceived by the Holy Spirit and born of the Virgin Mary. It is about the only begotten Son of God. He is described clearly in Isaiah 9:6: "For unto us a child is born, unto us a son is given: and the government shall be upon his shoulder: and his name shall be called Wonderful, Counsellor, The mighty God, The everlasting Father, The Prince of Peace." (KJV) That puts a smile in my heart and transfers it to my face! God is so good!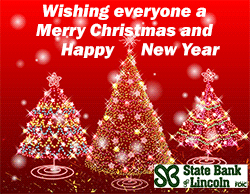 However, it saddens me and I feel a heaviness and sense sorrow because in our day and time, there are children and adults on this earth who have no idea what the real meaning of Christmas is. Let me be clear and boldly declare this great truth about Christmas and its meaning. It is a declaration that Jesus is the eternal Son of God, made flesh to bring redemption to all who will receive Him. You and I can share this message and give hope to those who seemingly have none.
Christmas is a time of the year that brings out the best in most. It is a time when we know giving is such a blessing to others as well as to ourselves. The greatest gift was given by God. We read in John 3:16: "For God so loved the world, that he gave his only begotten Son, that whosoever believeth in him should not perish, but have everlasting life." (KJV) Thank you, Lord, for your love being demonstrated! Think with me on this thought: The cradle was the first stop on the road that was to end at an old rugged cross.
I love to hear about this great announcement in Luke 1:26-33: "And in the sixth month the angel Gabriel was sent from God unto a city of Galilee, named Nazareth, To a virgin espoused to a man whose name was Joseph, of the house of David; and the virginís name was Mary. And the angel came in unto her, and said, Hail, thou that art highly favoured, the Lord is with thee; blessed art thou among women. And when she saw him, she was troubled at his saying, and cast in her mind what manner of salutation this should be. And the angel said unto her, Fear not, Mary: for thou hast found favour with God. And, behold, thou shalt conceive in thy womb, and bring forth a son, and shalt call his name JESUS. He shall be great, and shall be called the Son of the Highest: and the Lord God shall give unto him the throne of his father David: And he shall reign over the house of Jacob for ever; and of his kingdom there shall be no end." (KJV) It still stirs me from when I was a young boy to now a seasoned pastor. Such amazing grace is this gift just over 2,000 years ago to all humanity!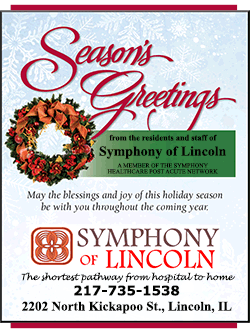 On a personal note, I, too, love to see the joy and excitement on my childrenís and grandchildrenís faces as they anticipate the opening of their presents under the tree. It is so heartwarming to see the glow on peopleís faces this time of the year, to witness the love and desire to share with others. This all gives me hope that people still care and value Biblical principles. Yes, Jesus is the main reason for this season!
Let me return to my opening statement of my thoughts. Jesus was born into this world in a borrowed stable. He was not born in luxury and glamour. He was born in a manger. I read a thought in the Church of God Evangel (Cleveland, Tenn.), our denominational magazine, and it said this well: "As He grew, Jesus became a missionary like none other. He did not just learn the language and culture of the people He came to save. Instead, the Son of God became the Son of man. Jesus did not simply sail to a foreign country; He traveled to a different world. He did not only preach the Gospel; He became the living good news. Jesus left the heavenly Father, knowing He would not return to glory until He suffered and died."
We read in 1 Timothy 3:16: "By common confession, great is the mystery of godliness: He who was revealed in the flesh, Was vindicated in the Spirit, Seen by angels, Proclaimed among the nations, Believed on in the world, Taken up in glory." (NASB)
Enjoy this time of the year and deepen your understanding of our Lord and Savior Jesus Christ. Do your best to share the message of Christ, which is hope for all. Love deeply, smile, laugh and embrace those around you with warmth and care. Be thoughtful and considerate to others. Create special memories, and for those who have not experienced the true meaning of Christmas, Jesus is waiting for you with welcome arms!
Merry Christmas to all.
[By DOUG BOWERS Sr., pastor, LifePointe Church of God]