U of I news
New licensing for U of I's MarketMaker food supply chain website

Send a link to a friend
[December 23, 2013] URBANA — Riverside Research, a not-for-profit company with facilities in Champaign, recently signed a global licensing agreement with the University of Illinois for the exclusive rights to MarketMaker, a Web-based information and communication resource designed to link farmers and producers with markets.
The MarketMaker website was created in 2004 by a team from U of I Extension with the intention of building an electronic infrastructure that would more easily connect food-producing farmers with economically viable new markets.

Today, MarketMaker is one of the largest databases of searchable, food industry-related information in the country, currently linking producers and consumers in 19 states plus the District of Columbia. As the exclusive licensee, Riverside Research plans to invest in additional research and development to expand MarketMaker's capabilities to new markets and regions, both nationally and globally.

"Riverside Research is the ideal partner for MarketMaker," said Darlene Knipe, co-founder and director of the national MarketMaker program. "The company has great experience and expertise in information systems, a long-standing commitment to the greater good, and a high-integrity business culture. These qualities are critical to the future expansion of MarketMaker and realizing its great potential to fight world hunger."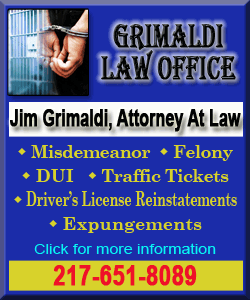 Knipe, along with her husband, Richard Knipe, who is the founder and co-director of MarketMaker, will continue to direct the national MarketMaker program as employees of Riverside Research.
"We look forward to growing the MarketMaker community in the years ahead through what we expect to be a showcase public-private partnership between Riverside Research and the University of Illinois," said Richard Knipe.
MarketMaker's national portal at http://national.marketmaker.uiuc.edu/ contains links to the sites for each of the states and the District of Columbia.
With the signing of this licensing agreement, Riverside Research assumes responsibility for the national MarketMaker program and its partner organizations.
[Text from file received from the University of Illinois College of Agricultural, Consumer and Environmental Sciences]